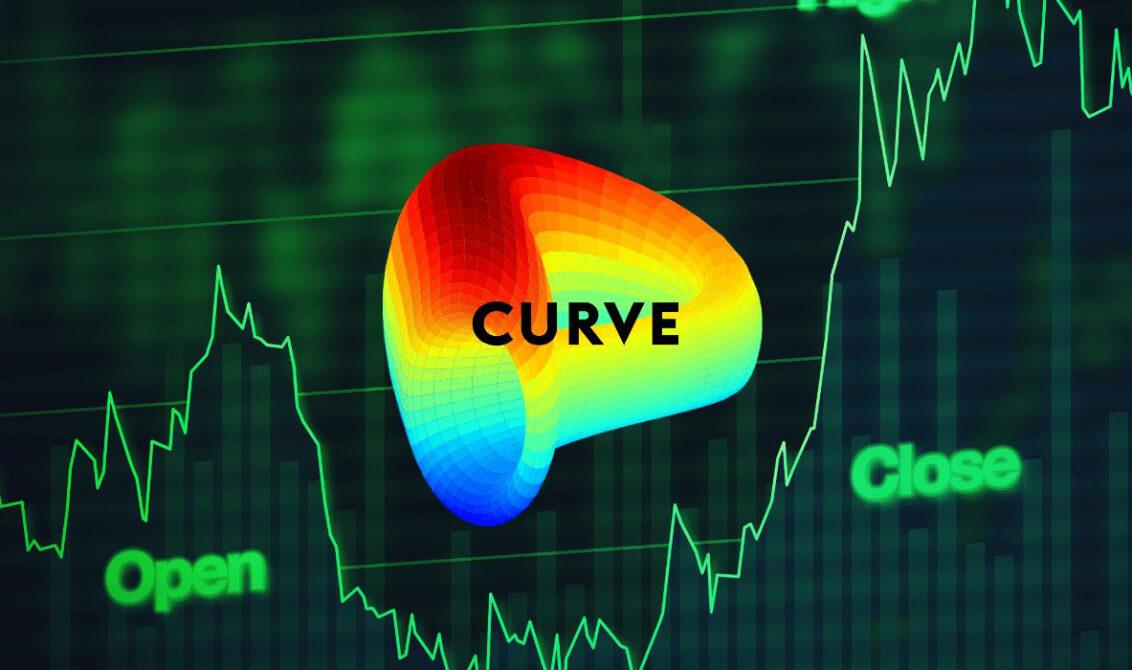 Cryptocurrencies allow a cheaper and quicker way of money transfers without a single point of failure. With Curve, the latest in on-chain governance, coming into the picture, things might be looking up for crypto investors. Apart from its simple mechanism and open-source nature, the low price of Curve DAO tokens also makes them a good investment.
So, what is it about Curve DAO coins (CRVs) that make these stand out? Well, the convenience and hope, of course. Like any other stablecoin, CRV also aims to mitigate the volatility among cryptos.
Decentralized Autonomous Organizations (DAO) come with a promise of transparency that the Centralized Autonomous Organizations have failed to provide. The Ethereum token, also known as Curve DAO or CRV, powers a decentralized and automated market maker (AMM) protocol.
What is Curve DAO Coin (CRV)?
Curve entered the cryptocurrency market in August 2020. The founder, Michael Egorov, is a Russian scientist with significant experience in the field of cryptocurrency. The purpose of Curve DAO coins or CRVs was to provide a solid fee payment method and incentive structure.
Initially, there was a supply of 3.03 billion CRV tokens. Liquidity providers hold on to 62% of it, and 30% belongs to shareholders. The remaining 3% and 5% are distributed among the employees and community reserve, respectively.
Since there was no premine, the gradual unlocking made the circulation of 750 million tokens possible within a year of its launch. Along with stablecoin support, a lot of its market volatility was reduced.
The token makes the exchange between various ERC-20 token standards easy, such as stablecoins and Ethereum-based Bitcoin tokens. Some common ERC-20 tokens are stablecoins like DAI and USDC.

USDC
Cost$0.999717
The cost increased by0.03%
Buy USDC
So, in a way, the CRV tokens also help regarding smart contracts on the Ethereum blockchain. Moreover, the CRV tokens can be locked for a certain period, not exceeding four years. It is crucial in the management and alteration of cryptocurrency blockchains.
Besides bank transactions, the CRV tokens also promote crypto-to-crypto trading, improving liquidity. CRVs are a type of governance token for the Curve.fi ecosystem. Users can participate in the decision-making process and even vote for future upgrades in the protocol.
Pros of Curve DAO Coin (CRV)
Despite continuing to be at a low price, and a weak long-term technical score of 18, the Ethereum token is promising. Let's take a look at some of the top perks and uses of Curve DAO tokens/coins (CRVs).

Curve DAO
Cost$0.5497
The cost increased by-2.26%
Buy Curve DAO
Voting System
In order to successfully conduct a quorum voting, a certain number of voters need to participate for an order to pass. Curve is one of the projects which include this practice. With a battle-tested governance mechanism, this is a well-accepted form of voting. However, Curve is not used for direct token voting.
Get Started
Claim up to $26,000 per W2 Employee
Billions of dollars in funding available
Funds are available to U.S. Businesses NOW
This is not a loan. These tax credits do not need to be repaid
The ERC Program is currently open, but has been amended in the past. We recommend you claim yours before anything changes.
Instead, holders need to lock the tokens and only then are they given the power to vote. Keep in mind that the voting power is proportional to the number of locked tokens. Also, the duration of the locking period is a determining factor.
International Transfers
You can easily transfer Curve DAO tokens among families and friends. What makes them unique is the ease in transferring them across the world. All you need to do is create a web 3.0 Ethereum wallet, and you're good to go.
MetaMask is such a wallet that works perfectly with Curve.fi. You can store your ERC-20 cryptos in this online digital wallet and transfer from it to a DEX, like Curve.
Investment
Curve DAO tokens have a tremendous potential to grow in the coming years. Despite being low-cost for some time, it has caught up to the market. The bullish cryptocurrency has risen to 9.7%, with a value of $3.18 on February 15th, 2022. Experts are even giving the token a low-risk tank, making it a good investment opportunity.
Simple Mechanism
Curve Finance, the founding company of the Curve token, is well-known for its smart contracts. In fact, it is one of the simplest entities in the Defi space. Do not be confused by its low-transaction fees. The Automated Market Maker and liquidity pools are responsible for that.
Due to being locked within the smart contract, it also allows you to use the token for loan applications and easy exchanges. Based on the trading patterns of recent months and the resistance levels, it can be said that the coin is suitable for long-term investment.
Impermanent Loss
Curve mitigates the risk of impermanent losses due to its transactions via stablecoins. The protocol only hosts similar asset pools. That means only USDC-DAI-USDT liquidity is available on Curve. The same is not applicable for USDC-WBTC.

Wrapped Bitcoin
Cost$37,723.0
The cost increased by-0.47%
Buy Wrapped Bitcoin
Locking the token does more than just give you voting power. It also provides protocol fees as rewards. On top of that, the open-source nature allows more freedom and flexibility.
Cons of Curve DAO Coin (CRV)
As per the analysis and predictions of experts, Curve does show a promising future. The popular DeFi platform offers a lot of stability and composability. It is also running successfully in the market. However, it does have some issues.
Liquidity Returns
The automated market maker platform only offers token exchange at low fees by allowing similar asset liquidity pools. That allows for more efficient algorithms and less slippage on Ethereum. However, the high-return liquidity pools may reduce the Annual Percentage Yield (APY) in the future.
Moreover, preventing impermanent loss may not always be a good thing. Although it reduces the volatility, it also removes the chance of high reward.
Regulations
With the SEC introducing new rules for private equity, it is normal to worry about the crypto platforms. Moreover, several governments worldwide are introducing Central Bank Digital Currencies (CBDC).
Along with the strict regulations, this can subdue the growth of stablecoins. The fear of a decentralized market poses a threat to all cryptos. However, it will also provide a tightened scrutiny over a market with insufficient protection for the investors.
Curve DOA Coins (CRV) Price Forecasts
Initially, Curve witnessed a lot of resistance from the market. Between November 15th, 2021, and early 2022, CRVs saw a long lower wick, marginally rising above the $3.60 horizon.
Before that, between September 2020 and October 2021, the year-long resistance was a bear market for the token. Of course, the time was difficult for all fiat and cryptocurrencies alike.
Fortunately, it has broken out of that zone and is showing an upward movement. In 2022, the market may see the token reaching a price of $5.05. It is expected to rise to $5.49 by the end of the year.
If this bullish charge continues, the price might rise to $6.87. After that, it might see another resistance. However, the technical indicators so far show continuous growth without hindrance.

Curve DAO
Cost$0.5497
The cost increased by-2.26%
Buy Curve DAO
There is a technical study that supports the token reaching a minimum of $6.92 and a maximum of $8.72 in 2023. In that case, the average price will be $7.18 in a year. By 2024, the price will be at a minimum level of $9.95, reaching up to $12.19.
Curve DAO Coin (CRV) Prediction – To Invest or Not to Invest?
As per market trends, the price of Curve has continuously been on the rise since November 2021. Many investor experts are confident about this growth. Quite naturally, it is not difficult to see that CRVs are now a splendid investment opportunity with a long-term earning potential of 23.32%.
On top of all this, Curve DAO token has recently announced the launch of its own NFTs as well. That will definitely add to its real value.
As a result, holders can expect a much greater profit return. Moreover, the annual percentage yields (API) are bound to increase. In addition, NFT holders will receive greater rewards alongside regular APIs.
The project promises to provide an opportunity for NFT holders to take part in the voting as well. With a target market for crypto traders in mind, the ETH network will be more policy-controlled than ever. The best part is that it is still affordable.
How to Buy Curve DAO Coin (CRV)
If all of this sounds exciting to you, you can easily start buying Curve (CRV) coins. The only thing you must bear in mind is to research before committing to any investment. The same applies to fiat currencies as well.
Step 1: Find a reliable online platform that sells Curve DAO coins and open an account. You can open the account with a broker, but make sure it supports trading in Curve DAO.
Step 2: For those not willing to actively trade in CRVs, buying a crypto wallet, like MetaMask, is a good idea. It will let you store and exchange tokens and coins easily.
Step 3: Last but not least, simply buy the Curve DAO coins. Once you have sufficient funds from your debit or credit card, you can use the digital wallet to make the transfer.
Wrapping Up
It is evident there might still be some confusion regarding Curve (CRVs) projections. Despite the contradictions and unpredictable price movements, the possibility of future growth can not be eradicated.
However, it depends on various factors, like technological advancements, new government announcements, and legal positioning. Therefore, it is better to do ample market research and stay updated on trends before taking the plunge.