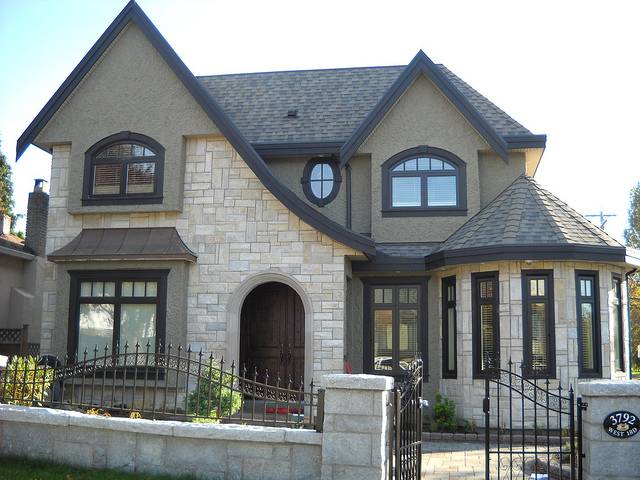 If there's one thing real estate investors hear often, it's the phrase "location, location, location," referring to the idea that location is what sells a property every time. It's the most repeated adage in the industry, but is it true?
Actually, the answer is yes. Location is the chief factor for homebuyers. When people buy a home, it's typically a long-term investment. You can renovate, you can paint, you can add more square footage – but you can't move your house.
When homebuyers consider location, here are some of the main factors:
Price
The neighborhood market comes into play in a big way here. Some neighborhoods are more expensive than others, and homeowners are relegated to areas where they can afford a house. Oftentimes, that means limiting some of the features they hoped for, such as more square footage or a bigger backyard. Most people can't afford an expensive house, so there are boundaries as to where they can live.
Nearby Amenities and Landmarks
Get Started
Claim up to $26,000 per W2 Employee
Billions of dollars in funding available
Funds are available to U.S. Businesses NOW
This is not a loan. These tax credits do not need to be repaid
The ERC Program is currently open, but has been amended in the past. We recommend you claim yours before anything changes.
Amenities and outside features are major attractions for homebuyers. For example, Pierce County is a hot spot in Washington because it's close to Mount Rainer, Seattle, the Puget Sound, and other recreational amenities. There are always locations that are more coveted than others, particularly when there's a scenic region close to the city.
A Safe, Friendly Neighborhood
The lower the crime rates, the better. Though it's rare to find a county with a crime rate near zero, there are some neighborhoods that are much better than others. For example, Los Angeles has a very high crime rate compared to the rest of the nation, but Beverly Hills, Westwood, Venice, Santa Monica, and Brentwood are all much safer than downtown LA.
Good Schools
No matter what, the quality of the school district is always a major selling point. Young couples like to live in areas where they know their kids can get a quality education. Those without kids and no plans of having them like living in areas with better education because it tends to better the neighborhood as a whole.
Additionally, the resale value is much worse in neighborhoods with a subpar school district. The current buyers may not care about the school, but they'll care about how much they can get for their home in the future.
Water Access and Other Recreational Features
Another thing is that the waterfront properties will always be coveted and expensive. When homes have direct access and close proximity to recreation, they tend to appeal more to homeowners. People like living close enough to the city that they can take the bus to work, but far enough away that they can experience nature.
Other Features that Can Sell a Home
Location is the primary feature for home sales, but in areas where there are a lot of home options, it's not the only important factor. Here are some of the other features that can successfully sell homes:
Size: The more square footage and number of acres you can get for the price, the better.
Layout: Open concept main floors tend to do better than separate kitchens and living areas.
Age and Condition: Historic homes have character, but they're typically in poor condition and have problems down the road.
Upgrades: Renovations that make a house look newer and nicer raise property values.
Number of Bedrooms: Large families like bedrooms and small families tend to prefer fewer bedrooms with more living space.
Kitchens and Bathrooms: When these rooms have been updated to reflect modern trends, they're more appealing to buyers.
Landscaping: Curb appeal can help or hurt a client's first impression.
Overall, location is the most important factor, but savvy realtors know how to work within a specified area.