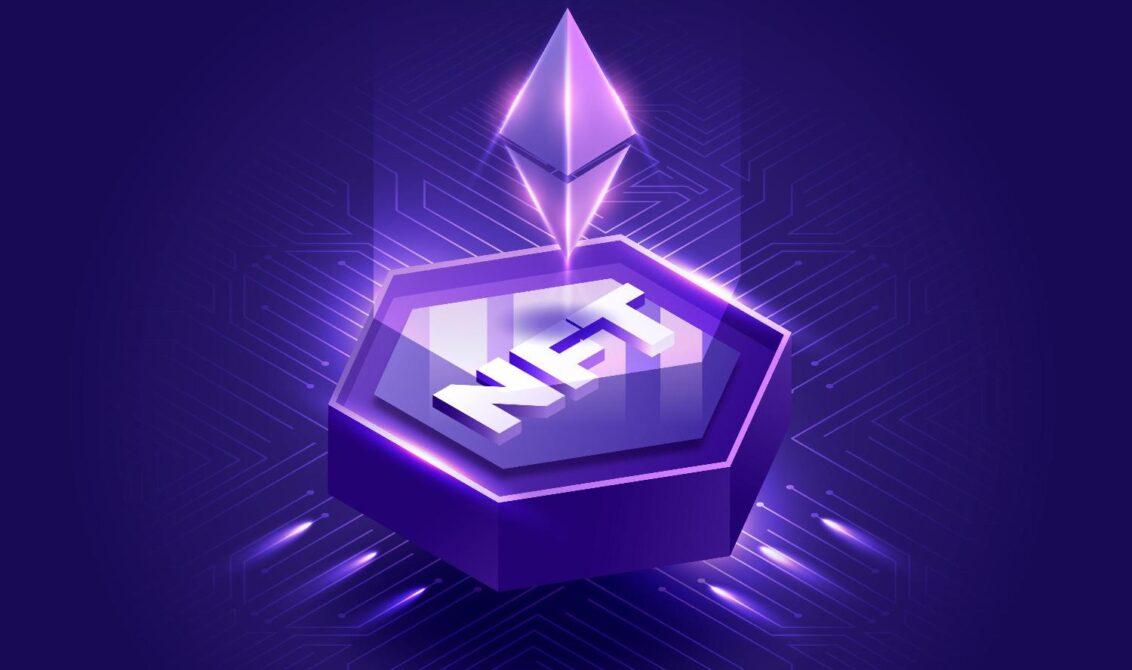 NFTs or non-fungible tokens are mysteriously intriguing. Although these digital collectibles do not have anything highly inscrutable, they are still unknown to the common masses.
With an astonishing Google search volume, NFTs have become a hot topic of discussion on every media platform. Thus, it is natural to have the desire to understand and invest in the top NFTs.
These blockchain-oriented tokens have witnessed staggering growth in the global market. In fact, there is a ten-fold rise in the market cap of NFTs.
So, amidst all this hype, should you create your digital library and invest in top NFTs? Find out the reasons and the straightforward process to buy top NFTs.
What are NFTs?
Let's get to the basics first. NFTs stand for non-fungible tokens. These tokens are digital assets that are managed on blockchain technology.
If you are unaware of blockchain, there's only one thing to understand with respect to NFTs. This technology is the same system that manages cryptocurrencies.
You must be thinking – what are these digital assets? Predominantly, digital assets are artworks with a unique digital signature. Here are some common digital assets.
Image
Video
Tweet
Text
Graphic
Icon
Musical composition
In-game item
When you buy an NFT, you purchase these assets as per your preference. This way, you can own exclusive digital artwork and create your online library.
NFTs are an excellent way for artists and designers to publish and sell their original work online.
An Expensive NFT Example
The NFT market rises exponentially every passing year. A prime example of this transaction is — Everydays: The First 5000 Days.
This NFT is basically a collage of 5000 digital artwork created by Beeple. (Beeple is a digital artist well-known for his unique digital creations.)
The price of this NFT was $ 69.3 million. Thus, you can now get a glimpse of the tremendous popularity of the NFT market.
How to Purchase NFTs?
Most NFTs are based on Ethereum. This blockchain is a ledger technology with the currency abbreviated as 'ETH.'
Since most NFTs are Ethereum-based, you need two resources for investing in these tokens.
After this basic knowledge, you can follow this step-by-step guide to purchasing NFTs.
Note: It is recommended to use ETH to buy NFTs based on Ethereum.
1.      Choose a Suitable Platform
The first step in buying crypto coins is selecting a suitable NFT platform. In simple words, you need to choose a reliable site that trades non-fungible tokens.
You can browse and select a trustworthy NFT trading platform that contains a vast collection of tokens.
After this step, you need to buy Ethereum.
2.      Buy Ethereum
The simple trading part of NFTs is — you use coins to purchase an NFT. Since these tokens are predominantly based on Ethereum, most platforms or marketplaces will accept payments in ETH.
So, to get started, you need to purchase Ethereum coins. Next, transfer these coins to a prominent e-wallet like MetaMask.
Note: Most crypto wallets have a fluent browser extension to simplify the trading process.
3.      Connect Your Crypto Wallet to NFT Marketplace
You already selected a suitable NFT trading platform in step 1. At this time, you can choose amongst several prominent NFT marketplaces.
Coinbase
Solonart
OpenSea
Nifty Gateway
NBA Top Shot
In this step, you need to connect the Ethereum wallet to a suitable marketplace. Different marketplaces will have unique collectibles.
So, it's benign to choose one that suits your preferences.
4.      Purchase Your Favorite NFT
Finally, it's time to browse enticing digital art collectibles and submit your bid. It is essential to realize that NFTs are mostly auction-based. Thus, you will need to follow the bidding process.
You can choose to buy NFTs from a primary or secondary platform. Both types of marketplaces have their benefits.
On the other hand, you can even sell any NFT with your ownership. Prominent NFT marketplaces charge a specific fee for selling NFTs.
Pros and Cons of NFTs
So, the basics and buying process are clear to you. Now, you have to decide whether you should invest in NFTs.
These pros and cons will help you with the right decision.
The Pros of Non-fungible Tokens
Ease of digital media transactions
Proof of rightful ownership
Chance to create an alluring digital library
Platform to sell original artwork
The Cons of Non-fungible Tokens
Cannot be viewed as long-term investments
Transactions lead to environmental impact
Risk of digital theft or hacking
No offline sales value
Top NFTs You Can Buy at This Time
NFTs are a great way to support digital artists. In fact, this online marketplace can be an invaluable digital economy for art enthusiasts.
If you are passionate about a particular digital asset, it's fun and gratifying to invest in NFTs. Here are some digital art collectibles that can attract your attention.
CryptoPunks
You can view this 2017-initiated NFT as the pioneer of digital collectibles. These digital assets are a fine blend of CyberPunk and the punk movement.
With 10,000 collectibles, CryptoPunks remains one of the most well-known NFTs in the market. You can buy these digital assets through Ethereum coins or tokens.
Axies
Are you aware of Axie Infinity? It is an online video game based on NFTs. This game uses Ethereum-based NFTs and cryptocurrencies.
Thus, the growing popularity of this game leads to a rise in the Axies NFT. So, you can explore this digital item and get started in the NFT gaming metaverse.

Axie Infinity
Cost$7.07
The cost increased by2.76%
Buy Axie Infinity
Bored Ape Yacht Club
These non-fungible tokens are unique in their concept. Basically, the Bored Ape Yacht Club (BAYC) consists of funky-looking apes with distinct features and abilities.
The owners can also explore the online club. Notably, the site's overall look is fresh, and each character has several traits.
CryptoKitties
If you are a fan of felines, these collectibles will certainly grab your attention. The blockchain-based game has a wide user base and consists of cute-looking digital cats.
Each creature has an adorable look, and you can explore the unique 'breed' feature. So, you can easily find this NFT community exciting at this time.
Pudgy Penguins
This NFT platform has 8,888 collectible digital penguins. Interestingly, these non-fungible tokens became popular in a quick time.
You can explore beautiful merchandise on the Pudgy Penguins site. The penguins are unique and portray a realistic feel of the cold arctic region.
Summing Up
Cryptocurrency, blockchain, and NFTs are the latest topics of interest. Their future is unpredictable. However, their growing popularity creates a parallel online economy of digital trade.
Non-fungible tokens are a great option for the digital art community to showcase their skills. Also, digital enthusiasts can explore the ever-growing NFT world with a set transaction module.
You can explore and buy trending NFTs, which can grow over time. The active blockchain-based community is an encouraging factor to explore this market.
Frequently Asked Questions
Here are some trending FAQs related to non-fungible tokens that deserve straightforward answers.
Why should I buy an NFT?
Non-fungible tokens are a great way to support your favorite digital artists financially. This way, you can contribute to the digital art community.
In addition, when you purchase an NFT, you receive ownership of that digital asset. Thus, you can use that particular asset for social media posts or your profile picture.
Overall, buying an NFT is similar to collecting your favorite sports cards. With a growing community, you might be able to use these NFTs for other purposes in the future.
How to check the authenticity of an NFT?
Generally, NFTs are original artworks. Thus, a digital artist is associated with these assets. To re-verify the authenticity of an NFT, you can check the artist's portfolio.
Furthermore, you can even check the social media account of the artist for any relevant posts. Finally, verifying through multiple marketplaces is an ideal way to check the authenticity of a non-fungible token.
Where should I store non-fungible tokens?
Ideally, you should store the purchased NFTs in your crypto wallet. You can even use cold storage hardware wallets for maximum security.
You should create a strong password and protect the same from online attacks. For this purpose, it's wise to use offline resources to back up your passwords.
Is Bitcoin a non-fungible token?
Bitcoin is a cryptocurrency. On the other hand, non-fungible tokens are unique digital collectibles.
Thus, bitcoin is not considered to be an NFT. Depending on your local laws and regulations, you can use bitcoins as an online payment source.
Can we earn income through non-fungible tokens?
You can rent NFTs, set royalty fees on your digital artwork, and stake these tokens to generate income.
However, these methods will depend on your local regulations. Thus, you have to study the legalities of the mentioned strategies.
At this time, you cannot convert NFTs into hard cash. These transactions predominantly take place through cryptocurrencies like Ethereum.
What is a non-fungible token project?
An NFT project consists of a unique themed collectible artwork. These collectibles contain multiple characters or avatars that have unique features.
Furthermore, an NFT project consists of an exclusive owner community, assets, and merchandise of the particular theme.