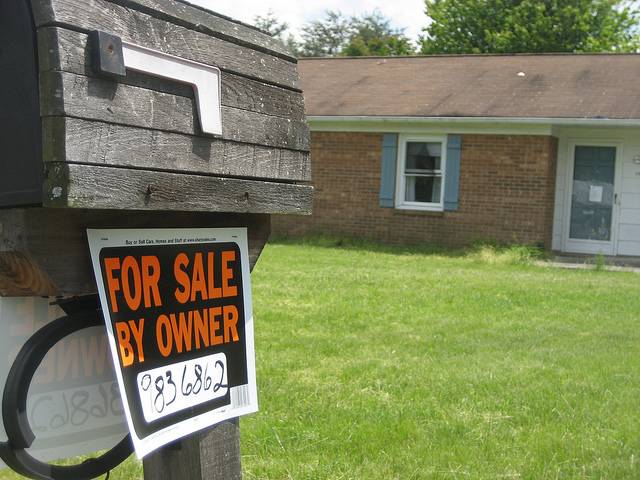 If you've recently purchased a new home, you're probably concerned about fixing major structural problems or doing some interior design. However, you first need to address a more pesky issue — mold.
The presence of mold may not seem like a big deal. The truth is, mildew and mold can lead to health issues.
The most harmful form, black mold, can cause dangerous side-effects such as respiratory problems and even memory loss. That's why it's important to remediate the mess right away.
Keep reading to learn how to deal with mold and keep it away for good.
Recognizing Mold in Your Home 
Mold and mildew thrive in areas prone to moisture. It spreads by way of spores that circulate through the air.
Mold is most common in bathrooms, basements, and crawlspaces. It can also grow behind walls and under insulation in attics.
Spotting mold and mildew in bathrooms is easy. It has a black or dark green appearance and is common in tubs and showers. If there's a large buildup of mold, it may have a fuzzy appearance.
You should also check under bathroom and kitchen sinks. Even a small plumbing leak can cause mold to form and spread quickly.
A good way to test whether what you're seeing is mold is to use some household bleach. If after applying a few drops you see a lightening in color, you have mold. Dirt won't change color.
If you find a wide-spread buildup on the inside of your new home, you need to take action fast.
Take Safety Measures 
The first step in performing mold remediation yourself is to take safety precisions. Removing mold from tubs and showers is simple, but you don't want to get it on your skin or inhale the spores.
You'll need to wear a mask when addressing large buildups of mold. Opt for the type of masks that have respirators on them.
Get Started
Claim up to $26,000 per W2 Employee
Billions of dollars in funding available
Funds are available to U.S. Businesses NOW
This is not a loan. These tax credits do not need to be repaid
The ERC Program is currently open, but has been amended in the past. We recommend you claim yours before anything changes.
Eye protection is also a good idea. You can find protective goggles or glasses at home improvement stores.
Make sure to wear rubber gloves while cleaning. When you're done, you'll need to throw them away.
Before you start working, turn off your AC or heater. This will prevent spores from getting into the HVAC system and circulating throughout the house.
Removing Mold from Surfaces 
Once you've taken the appropriate safety precautions, it's time to get the right supplies. You'll need a strong brush. As far as the solution you use to remove the mold, you have a few options.
Heavy-duty bleach works well on mold and mildew. There are many products on the market specifically designed for this purpose. If you'd rather use a natural solution, vinegar or baking soda work.
When using bleach, apply it directly to the mold and let it sit for a minute. Then, scrub the infected areas and rinse them with water. Repeat this step until all the mold or mildew is gone.
If you decide to use vinegar, all you have to do is add it to a spray bottle. There's no need to dilute it with water. Apply the vinegar to the mold and let it sit for an hour before scrubbing.
If you're treating enclosed areas, such as under sinks, keep the drawers open and use a fan to speed up the drying process.
Detecting Mold Behind Walls
You also need to make sure your new home doesn't have mold behind the walls. This is a much more complicated process.
Once you're dealing with mold behind walls, it's time to start thinking about hiring professionals. However, if you're handy at DIY projects, there are some things you can do to check for the presence of mold.
First, check around electrical sockets for a musty smell. This is an indication there's a large buildup of mold on the other side of the wall.
You can also cut a small hole in the wall to check for mold. In doing so, make sure you take measures to avoid electrical wiring. It's best to turn off all power to the room you're working in.
If you find mold growing behind the wall, you can get rid of it the same way you remove it from a tub or shower. You'll then need to dry the area and patch the hole once you're sure new mold isn't forming.
Exterior Mold Removal 
After purchasing a new home, it's important to check for mold on the outside as well. If gone untreated, it can cause serious damage.
Roof gutters provide the perfect environment for mold. Make sure you clean all gutters and clear out downspouts.
Mold also tends to form on siding. If you notice a buildup, you can use a brush and solution to remove it. For wide-spread mold, rent a pressure washer to make the job easier.
You'll also want to check for mold on porches or decks. If you find any, avoid using bleach, as it can breakdown wood surfaces. Instead, purchase a deck cleaning solution from your home improvement store.
Prevent Mold From Returning 
Once you get rid of all mold in and around your new home, you need to take ongoing measures to prevent it from coming back.
First, make sure you perform crawl space moisture control. You may want to look into encapsulation or a vapor barrier for this.
To prevent mold from growing in bathrooms, clean your tubs and showers regularly. It's also a good idea to ensure all bathrooms have adequate ventilation.
If you have a plumbing leak, get it fixed right away. Never let water or moisture linger. If water damage occurs, dry it or remove the damaged area.
Finally, inspect the outside of your home for mold once every few months. It's also a good idea to keep your gutters as clean as possible.
How to Deal With Mold for Good 
The last thing you want to do is ignore a mold problem at your new home. Waiting will only make the remediation process tougher.
Use these steps on how to deal with mold and get rid of the issue for good.
We hope this article has helped you out. Feel free to browse our site for more how-to articles for everyday living.