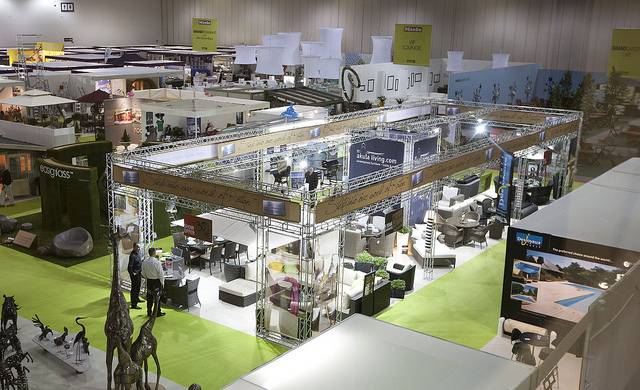 Every serious business knows that business exhibitions are among the greatest investments that a company cannot lose out. But for the company to get the best out of the exhibition, you need to come up with the outstanding exhibition stand that will attract every prospective customer around. While you don't have to spend a fortune in coming up with such a stand, the best exhibition stands design in Cannes will make the event more successful than you imagined. You only need to think outside the box and do things differently from other exhibitors. Here are some of the ideas you can implement to come up with amazing exhibition stand designs
Work on your message
If you are a popular brand in the region, the exhibition stand should be more of images and graphics with additional text information. But if your business is an upcoming brand, you have to tell your prospective customers what the business is all about and the line of products you deal in. As much as images and graphics should be included on the stand too, ensure that there is adequate information in form of texts. One way to achieve this is by use of a tagline. Taglines will help customers remember your product every time they visit the store. The massage you have in the exhibition stand should effectively define the business. If you are a financial consultancy firm for instance, ensure that every person who approaches your stand has interest in financial advice services
Use digital screens
Get Started
Claim up to $26,000 per W2 Employee
Billions of dollars in funding available
Funds are available to U.S. Businesses NOW
This is not a loan. These tax credits do not need to be repaid
The ERC Program is currently open, but has been amended in the past. We recommend you claim yours before anything changes.
Remember that the technology used in marketing your products/services on the exhibition should never be ignored. Using the latest technology in your exhibition stand matters a great deal. Customers like to be surprised with new ideas, and especially when technology is involved. So when everyone else is using normal lighting in their exhibition stand, why not make yours unique by incorporating digital screens?
Digital screens are especially important for you to showcase different products at a go. If, for example, you are introducing new products in the marketing, having digital screens will help you switch from displaying products that already exists in the market  and market create awareness for the new product at the same time.
Another importance of having digital screens on your exhibition stand is that they can easily grab attention. Every prospective customer, even at a distance will be able to know whatever information you want to pass across. You can also have a demo on how your products work or a few minutes' video of testimonials from previous clients.
Make it fun
People attend trade exhibitions for different reasons. But this does not mean that they cannot be entertained. Come to think of it, most advertisements are usually more of entertainment than a mere boring piece of information. This means that entertainment works perfectly in marketing and product promotions:
Have a place where people can rest while listening to stories about your products
Organize for visitors can take photos somewhere around your brand