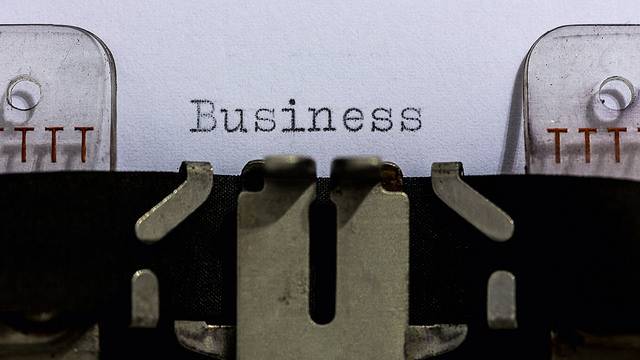 In May, the entire country will celebrate the small business community and its important contribution to society and the economy. Small businesses now account for 99.9 percent of the total number of businesses and employ almost 48 percent of America's workforce. In the beginning, 69 percent of small business entrepreneurs launch their businesses using less than $1,000 and from their homes. However, that doesn't mean that growth is not on the agenda for them. Based on recent reports, many SMEs are itching to expand their business but are unsure of how to take the first step. With so many options and the need for investments, it's key to consider some of the possible ways you can invest in the growing your small business from home.
The Benefits of Customer Personalization
Market segmentation analysis can help you identify ways you can sell more products to your current or past customers, and attract new ones from the market you presently operate in. For a young business, this can be preferable since it requires no market break-in costs or initial penetration strategies. Begin by investing in customer analytic software, which will translate customer purchasing and browsing data into key metrics for lead and social media management.
Using these metrics, you can then tailor your communications by suggesting complementary products based on past purchases, alert customers about repeat purchases needed or offer personalized discounts offers to your previous customers. You can also use them to identify unmet needs in your current market and adapt your product or customer service- increasing customer satisfaction and boosting your sales figure.
Get Started
Claim up to $26,000 per W2 Employee
Billions of dollars in funding available
Funds are available to U.S. Businesses NOW
This is not a loan. These tax credits do not need to be repaid
The ERC Program is currently open, but has been amended in the past. We recommend you claim yours before anything changes.
Explore New Sales Channels
If you want to take your business to the next level, another suggestion is to identify and capitalize on new sales channels or opportunities. Doing so allows you to find a larger market for your product and in turn, grow your revenue. This could mean expanding your channels to include eCommerce sales using a business website, or approaching individual vendors to carry your product. If you opt to expand into online sales, you will need to invest in good website design, payment platforms, bookkeeping software, and an online sales optimizer.
Invest In Assets For Add-On Services
Finally, if you plan to expand your business by increasing your sales either in new or current markets, you should also invest in additional resources to support the jump in sales and operational activity. This can include increasing your stock levels and accompanying storage facilities to avoid stock out incidents as more orders come in. You will also need to think about the transportation and supply of your products. Maximizing your supply and delivery chain makes sure the increased activity does not hamper customer satisfaction by delaying delivery times or having transport costs eradicate profits.
Many home businesses use personal vehicles or outsource their delivery. In this case, you may need to consider whether it is time to buy your first business vehicle- or if outsourcing if still financially viable. Key investment decisions in this instance would include deciding whether to purchase or lease a vehicle and identifying the model that best suits your needs. When it comes to budgeting for the cost, it would be useful to weigh the individual costs of leasing against buying a car and whether your business budget can accommodate them.
The options for growing your home-based business are endless. Any one of these strategies can help you take your home-based business into the next level. Whichever one you choose, it is important that you implement the right preparations to support it.