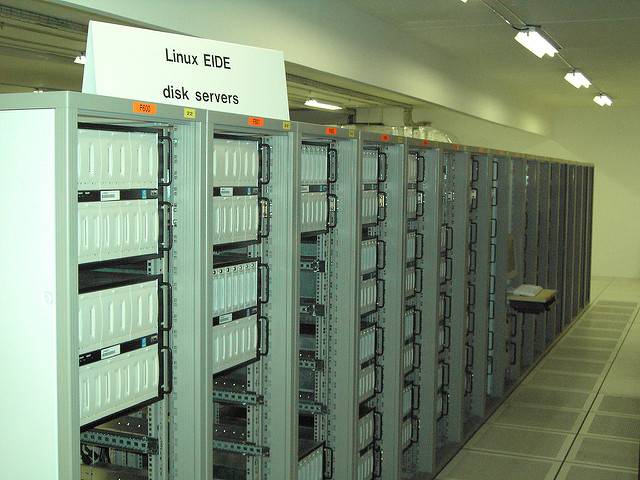 Here's the bad news about servers and remote technology – or for that matter, any technology: it's not 100% safe and secure. Cyber hacking and infection, clumsiness or laziness with passwords, physical theft of hardware, a lack of security software and access from third parties are all potential routes to security breaches. It happens to SMEs and global giants, and the sobering reality is that every time an attack is repelled another hacker steps up to take over.
So perhaps the preferred question should be: "How can I make my site as safe as it can be?" As a small business you'll possibly be looking to expand upwards in the near or mid-future, so you'll need more memory and bandwidth for your website.
You'll also probably want technical help in both the initial administration of the site and the regular upkeep. which a VPS hosting company could help with.
A VPS (Virtual Private Server) mimics a real server and is technically both a shared and dedicated hosting – in effect, a client is using a separate, off-site environment where files can be uploaded and then utilised for their own site via an operating system. There are a huge range of prices, plans and options, and you'll need to see which caters best for your needs before signing up.
Get Started
Claim up to $26,000 per W2 Employee
Billions of dollars in funding available
Funds are available to U.S. Businesses NOW
This is not a loan. These tax credits do not need to be repaid
The ERC Program is currently open, but has been amended in the past. We recommend you claim yours before anything changes.
 If you do opt for a VPS you gain the benefits of the security measures of the server, maintained by tech experts, as part of the monthly cost. SSL security (the industry standard technology for creating an encrypted link between a web server and a browser), 24/7 support from staff and high reliability are usually included in a VPS package, allowing peace of mind. Look at the alternatives. You could use your own dedicated servers, relying on your own knowledge and technical expertise, but such servers can become prohibitively expensive as your need for space accelerates. It's also a lot more difficult.
Technically, a VPS host could examine your site every time you access it (as your access naturally involves decryption), but realistically ask yourself – why would they do so? You'll soon know if a company has breached your security and it shouldn't take too long to trace them. If clients discover that a company is abusing its power, it won't last long as a business.
As entrepreneur John Rampton says in this post: "Some website owners want to have a VPS that stores unreadable (by the web host) data, while maintaining usability on the VPS itself. Keeping your web host in the dark is largely your prerogative—but perhaps a better question is why you're wary of your web host to begin with."
Some VPS companies offer a huge range of options and allow you to upgrade from 15gb of RAM and a bandwidth of 1TB up to 400gb and a bandwidth of 7TB, you won't go too far wrong. You might have ambitions of building your simple retail website up to a global store or intricately complex app, and using the expertise of tech wizards throughout that journey will smooth your passage; of course, the rest of the hard work is down to you. VPS might seem like an expense that you don't need in the initial stages of a fledgling business – but what price for peace of mind?
Author Bio
Debbie Fletcher is an enthusiastic, experienced writer who has written for a range of different magazines and news publications over the years and currently writes for www.vps.net spreading awareness for web hosting options.