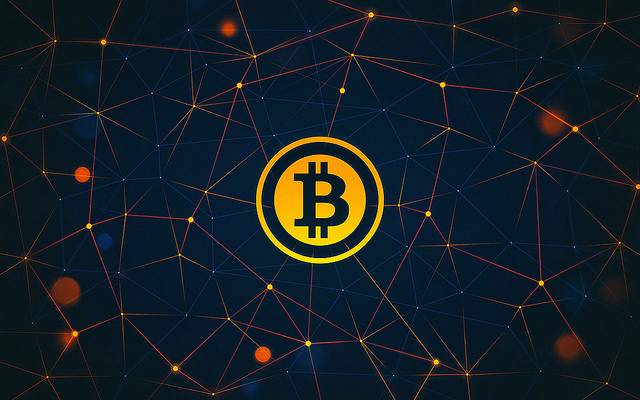 Since 2011, Forbes has unveiled their top picks for youthful entrepreneurs looking to disrupt the world. The annual list is not just restricted to the US, with regional editions such as Asia and Europe. So which six crypto industry founders have been deemed worthy enough to be included in the Forbes 30 under 30? We'll take a look at who they are and what they have done.
Justin Sun – Age: 28, Project: Tron
Justin Sun made his name by founding Piewo, which went on to become the largest audio content community in China. With 10 million registered users and over one million active monthly users, Piewo is certainly a force to be reckoned with.
When he was just 24 years old, Justin saw the potential of Ripple and focused on widening the distribution of the project as a representative in the China region. In 2017, Mr. Sun then went on to found the top 10 cryptocurrency project, Tron (TRX) and raised $70 million in ICO funding on the 2nd of September.
Tron's mission is to create an entirely decentralized content protocol for entertainment. To help decentralize the web, Tron has already acquired BitTorrent for a staggering $120 million in cash. Needless to say that Piewo has also successfully integrated into Tron and it's safe to say that BitTorrent integration isn't far behind.
With Justin's staggering list of accomplishments, it is maybe not surprising that he made the grade and was included in Forbes list of 30 under 30 Asia in 2017. He is certainly one crypto mover and shaker to watch for the future.
Reto Trinkler – Age 29, Project: Melonport & Agora Trade
The 30 under 30 award winner for Europe gained recognition in the field of finance in 2018 for co-founding Melonport. The company leverages blockchain technology to create software to set up and manage tech-regulated investment funds. The aim of Melonport is to increase the efficiency of regulation, transparency and lower the barriers to entry for tech-regulated investment funds.
Reto's second crypto related venture is calledAgora Trade, which is the first ever cross-chain, non-custodial and browser-based, cryptocurrency exchange. The new exchange also has a heavy focus on ease of use and this has been identified as a significant barrier to entry for new people to dip their toes into the crypto markets.
Agora Trade's vision has been shared by Nimiq, the first browser-based blockchain, who are also creating an extensive crypto payment system. Given Nimiq and Agora Trade's shared values of ease of use and browser-based solutions, it is not surprising that the two projects are collaborating and exploring potential opportunities together.Based on this shared vision and extended talks between the two projects, Nimiq became the third crypto to be added to the Agora Trade platform, behind Bitcoin and Ethereum. It will certainly be interesting to see how this strategic collaboration develops in the future.
Olaoluwa Osuntokun – Age: 25, Project: Lightning Labs
Many of you may have heard how the Lightning Network could be the solution to Bitcoin's scaling problem and make it feasible to pay for 'cups of coffee' with Bitcoin. The second layer solution has been created by Lightening Labs and overseen by co-founder and CTO Olaoluwa Osuntokun.
Incredibly, Lightning Labs have achieved all this with just $2.5 million in funding. If Mr. Osuntokun and his team succeed in making micro-transactions cost-effective on Bitcoin, then the Lightning Network could well be the catalyst for wider Bitcoin adoption and its more frequent use in the everyday economy. Lightning has also been made compatible with Litecoin.
With such a contribution already under his belt, we doubt anyone would oppose Olaoluwa's inclusion in Forbes 30 Under 30 list for 2019. He is certainly one to watch in the coming year and beyond.
Hunter Horsley – Age 28, Project: Bitwise Asset Management
Mr. Horsley is the CEO of Bitwise Asset Management, who are attempting to disrupt passive investment in the crypto space. How are they attempting to do this? In 2017, Bitwise created the first ever private index fund, which holds a basket of the top ten cryptocurrencies and rebalances positions every month. This index model, focusing on Beta gains and low costs, has proved exceptionally popular in traditional markets (think S&P index funds) and applying this model to crypto markets could strengthen crypto's reputation as an asset class.
The Bitwise 10 Private Index Fund makes it easy for investors to gain exposure and to secure the top 10 crypto assets. There is little doubt that such a product makes cryptocurrency a more attractive and easier proposition for traditional investors and lowers the barrier to entry.
Bitwise has also received recognition from peers in the crypto hedge fund space, with 40 crypto funds using Bitwise's indices as benchmarks.
Some may say that Mr. Horsley has been backed by smart money. The Bitwise venture has raised $4 million in funding from Khosla Ventures, who own successful startup funding websites like AngelList.
JB Rubinovitz – Age 26, Project: Bail Bloc
JB Rubinovitz is the co-founder of Bail Bloc has made it her mission to disrupt the bail financing industry. Supporters of the initiative can dedicate a small amount of their computer's power to mine Monero, which is then converted to USD and donated to The Bronx Freedom Fund. The amount of computing power taken is small enough that most supporters won't notice a difference when using their computer. However, the impact could be significant. According to the official Bail Bloc calculator, if just 100,000 people downloaded the software and ran it for 12 months, then this would lead to $1.63 million being raised and could free 638 people from immigration detention in the US.
The project is still in it's infancy. However, over 100 people have already been bailed out due to Rubinovitz's efforts.
Nader Al-Naji – Age 26, Project: Intangible Labs
Nader Al-Naji is founder and CEO of Intangible Labs, who raised an astonishing $133 million in funding from highly respected backers like Bain Capital Ventures and Andreessen Horowitz. The flagship initiative of the project was called Basis, which was a stable coin aimed at replacing Central Banks and being hyperinflation resistant.
Sadly, the noble cause that Basis set out to achieve has been shelved due to headwinds from US securities regulation. Many alternative options were considered to be regulatory compliant, whilst still ensuring that the product was competitive. However, Nader Al-Naji and the Basis team felt that none of these options were viable and instead decided to refund investors their money back and pop a pin the project for now.
The Basis team has stated that they are still looking at ways to change the world for the better and are open to trying again in the future.
Final Word
The inclusion of cryptocurrency co-founders in the Forbes 30 under 30 lists, is evidence that the crypto niche is being taken a lot more seriously in mainstream publications. Indeed, if this trend continues then cryptocurrency could be viewed as a niche in its own right, rather then just being an offshoot of fintech.
The mainstream is beginning to wake up to the innovation and entrepreneurial drive in crypto markets. This can only be a good thing for the crypto space and is a major step to garnering the respectability that innovations in crypto need and deserve.
Disclosure: The author holds some NIM in their portfolio and is compensated in a long-term independent consulting capacity by Nimiq. This article must not be construed as investment advice. Always do your own research.