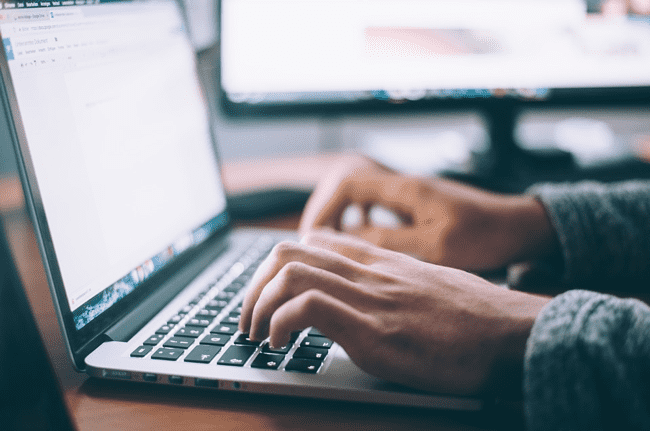 Thought-powered decision making, holographic trading rooms, AI assistants and cryptocurrencies could all be commonplace in 50 years according to a new guide.
Forex provider IG has produced a 'time traveller's guide' to the future of trading, looking at what the world would be like if you were propelled forward to 2069.
Its experts have looked at current technological and scientific trends and have suggested how these might change the world of trading in the next 50 years.
One of the most dramatic predictions is that human beings will be able to power their trading decisions with just a thought. IG predicts that this will let people open and close a position in 0.1 seconds – the speed of a human interaction.
This would bypass the need for a keyboard and mouse – with electrical impulses from the brain transmitted through a headpiece and microchip to choose markets, select positions and decide where to place stops and limits.
Get Started
Claim up to $26,000 per W2 Employee
Billions of dollars in funding available
Funds are available to U.S. Businesses NOW
This is not a loan. These tax credits do not need to be repaid
The ERC Program is currently open, but has been amended in the past. We recommend you claim yours before anything changes.
The guide states: "It might sound like the stuff of science fiction, but thought-powered trading, hardware-induced neural stimulation and brain-to-brain communication have already been subject to extensive research by academics and commercial entities."
IG notes how, for example, Frontiers in Systems Neuroscience cites 150 papers by 503 authors on subjects related to brain augmentation and demonstrates that the likes of the US military, Facebook, Microsoft and Neuralink are all investing in this technology now.
Indeed, Scientific American has pointed to six brain-computer interface devices that are already available – and each demonstrates the very early stages of the technology that IG believes could be used to power trading decisions in 50 years.
The guide also suggests that by 2069:
Rapid robo advisers will deliver real time insight. AI assistants will take over human brokers, suggesting strategies and providing real time 'smart reports' with information that could affect the value of their portfolios.
Traders will be able to launch their own 3D holographic trading floor from their mobile.
Cryptocurrencies will dominate – with fiat currencies being a thing of the past. Blockchain networks will power the markets.
Trading algorithms will be able to highlight opportunities, suggest strategies, and adapt to changing market conditions.
It also notes that the impact of such wide-ranging changed could be mixed – with robots having the potential to make the markets more and not less volatile.
The guide points out: "Applying robotics to trading could be an exciting and lucrative development. It could mean greater market volatility with trades likely to be opened and closed much more quickly than they are currently, and the predictive capabilities of robots in suggesting trading strategies could greatly reduce the number of unsuccessful trades on the market.
"Robotic trading software would also add to market liquidity as people could simply let a machine to trade on their behalf with minimal training or input from the owner. This could increase the number of market participants, meaning there would be more buyers and sellers readily available to take up one side of a trade."