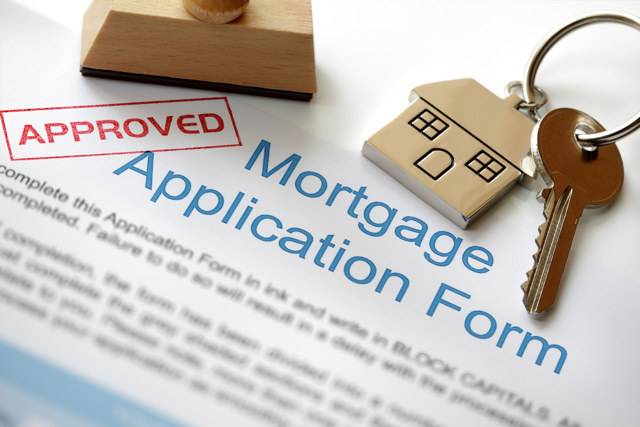 It is a common wish in most, if not all of us, to be homeowners at one point in time. However, a vast majority of us are constrained financially and are therefore not able to meet the extravagant costs that come with the purchase of a new abode. The problem escalates in a scenario when you are unable to find financial assistance from banks due to a low credit score.
Since there is no way that you would just let your dream of owning a home fade away, you try all you can to raise the little amount of money to start your home project, even though it proves not to be sufficient. Therefore, this article is meant to give you a sense of direction in a rather confusing world.
Some of the aspects worth considering include:
Countercheck your credit score
Take time to understand why a home would cost you a particular amount of money
Update your monthly budget
Look for alternative mortgages
Seek loans from the government; and
Get your documents in order
Countercheck Your Credit Score
A credit score is a major determinant of whether or not a lender will give you a loan. With a good credit score, banks and lenders feel comfortable with giving you loans since your previous financial records show that you repay your loans on time. However, a bad credit score discredits your financial history and makes lenders feel that they might be placing their assets in a lot of risks if they ever chose to fund your projects. Also, it is imperative that you amend all errors in your record before approaching a lender.
Get Started
Claim up to $26,000 per W2 Employee
Billions of dollars in funding available
Funds are available to U.S. Businesses NOW
This is not a loan. These tax credits do not need to be repaid
The ERC Program is currently open, but has been amended in the past. We recommend you claim yours before anything changes.
Take Time To Understand Why A Home Would Cost You A Particular Amount Of Money
Various homes cost differently, depending on the types of features used to create these dwellings. As you come up with your home purchase budget, you ought to first consider whether or not you have the financial ability to meet costs that come with additional features like swimming pools and indoor Jacuzzis. If you find yourself on a shortfall, it is important that you look for a house you can easily afford.
Update Your Monthly Budget
The purchase of a new home is a far-reaching exercise. It is not an activity that you wake up one day and decide to do. Before embarking on your home buying quest, you have to first get into terms with how you spend your income on a monthly basis. With this move, you can understand which house you can afford, and you are even in a position to cut down on miscellaneous costs so as to accommodate your home purchase escapade.
Look For Alternative Mortgages
In the market today are many financial institutions including banks that offer people with mortgages. However, it is good practice not to dwell on one financial institution alone. Before acquiring your home loan, it is imperative that you consult several banks so that you can get the best deal at the end of the day. These options help increase your flexibility.
Seek Loans From The Government
As a first time home buyer, you might get problems finding a bank to finance your dreams. However, you can use the government as your guarantor, primarily because there are certain housing programs originally initiated by the government that helps you find loans to buy a home.
Get Your Documents In Order
No financial institution or lender can offer you with a home loan in the absence of proper documentation. Thus it is your duty to first prepare your recent bank statements and filed tax returns before approaching the lender.
Since different people have varying tastes on home purchases, you might consider steel kit homes as one of your many options. Some of the unique features of these types of buildings include roller doors, automatic roller doors, windlock roller doors, personal access doors, steel sliding doors, industrial doors, fiberglass roof sheets, roof ventilators. These homes also come equipped with gutters, and roof and wall insulation. However, you can remove the channels if you happen to dislike them.
In steel kit homes, you are more likely to find dividing walls, mezzanine floors, extra wide bay openings, sheeting profiles, stable boxes, and split stable doors. Thus, steel kit homes are cheaper, and they can also accommodate many functions at a go. Finally, they are easy to manipulate and reconfigure.