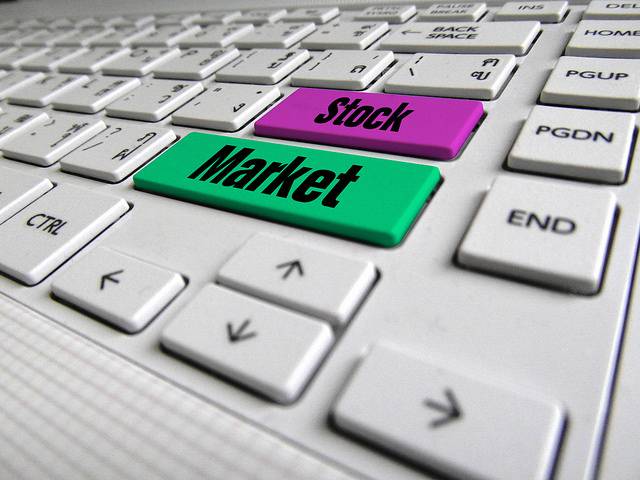 Investing doesn't always have a positive ending. In fact, statistics show 90 percent of active investors – those who buy and sell investments within shorter time-frames – fail to make any money and actually go belly up within the first six months of their venture. Here are five tips to succeed as a new investor.
Signing Up For a Broker Account
A broker account is one of the two requirements you'll need to start investing money, the other one being money of course. Signing up is usually a simple and straightforward process. What's challenging is choosing between the dozens of online brokers out there. Stick with major brokers, like TD Ameritrade or Charles Schwab, that are financially sound and regulated. Newer and more cutting-edge platforms like Robinhood, however, are attracting a huge following by making their investing platforms more user-interactive and intuitive and by decreasing costs on broker commissions. Once you've chosen a broker account, apply online. You'll likely be asked for a valid ID and a registered bank account where money can be moved to and from your investment account.
Researching Your Market

Start your research from a big picture view, also called macroeconomics. Look at different markets around the globe and how they are doing. Oil and gas, currencies, commodities, bonds, stocks and other globally traded assets are interconnected in one way or another. Looking at the market from a high level perspective can yield more reliable and profitable signals. For instance, if you are considering investing in a company that sells orange juice, you should first look at the current supply and demand of oranges in the country. Even if an individual company is reporting impressive results from the rest of their industry, they'll likely suffer from their declining industry and constricting regulations or policies.
Get Started
Claim up to $26,000 per W2 Employee
Billions of dollars in funding available
Funds are available to U.S. Businesses NOW
This is not a loan. These tax credits do not need to be repaid
The ERC Program is currently open, but has been amended in the past. We recommend you claim yours before anything changes.
Once you have an idea of what markets are doing, then you can focus on a specific asset. If you are looking to invest in a company that sells fire resistant clothing, such as Ariat, you'll want to look at what advantages they have against competition, what their market size looks like, and so on. In this case, Ariat's competitive edge comes from their wide selection of jeans, shirts, boots, and outerwear that are all available all over the internet at sites like FROutlet.com, Amazon.com and many others.
Investing on Value Stocks

Value investing was coined by Benjamin Graham, one of the most successful investors in history. It involves buying and holding companies that have long-term potential to grow both in capital gains and in dividend payouts. Value stocks, unfortunately, can be expensive compared to relatively newer startup stocks and penny stocks. What's great about value stocks is that most pay out dividends and the price is often stable, albeit slow to increase. Some value stocks to look at include Costco, Coca Cola, Google, and Amazon. These companies have become household brands in their respective industries and control a huge chunk of the market.
Buying Real Estate

Real estate will never lose demand. Land and space are things humans simply cannot live without. Buying or mortgaging a residential or commercial property and then renting it out can pay for itself over time. You simply collect rent every month. For those with insufficient funds to get involved in real estate investing, there are other alternatives, such as REITs or real estate investment trusts. Basically, it's a fund that pools together money from different investors to purchase large commercial lands, like golf courses, strip malls, or parking lots. They then split up the profits between the investors.
Avoiding Emotions

Perhaps the most detrimental aspect of investing is its psychological impact. Fears of missing out or losing money or being greedy are all common emotions experienced by rookies in the investing realm. Work towards detaching your emotions from your investing activity. Do so by genuinely acknowledging the fact that investing brings inherent risk. Regardless of how much market research you did beforehand, there are times when markets don't make any logical sense.
Final Thoughts

Think about compounding the capital gains from your cash investments to further accelerate your portfolio's growth. Keep in mind that investing isn't about frequency of buying and selling positions; rather it's about increasing your position size. Use the five tips above to gradually and safely grow your investment capital.