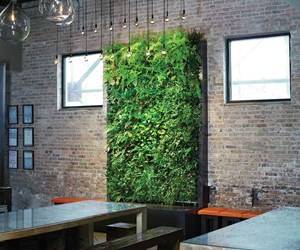 The overall goal of a business is to make money, right? Every meeting you take, phone call you make, and marketing effort is for the overall goal of it positively impacting the bottom line of your business. But one thing that's being said as to how you can positively impact your bottom line in a different way is by "going green."
"Going green?"
As a business, it's kind of hard to look at the whole concept of how going green can benefit a business other than it being a good thing to do for the environment. It's not that you could care less about the environment… it's the concept of it financially contributing to your business and how to actually go about "going green."
Well, there are actually several different ways your business can go green without it being too daunting on your business. For example, going paperless is a great start. Once everyone in the office has gotten on board with that, you can then reduce your office energy bill with different types of tech.
In fact, residential properties and commercial businesses In Texas are saving on their electric bills by simply taking the time out to compare energy suppliers in TX… Your business can do that very same thing and save on your business' monthly electric bill. The savings from that is one positive impact on your business' bottom line.
Your business can benefit in other ways as well. But it's also important to note that going green, especially in an office environment, can be quite a change for employees, so it's best that you take baby steps with the changes to give everyone time to properly adjust. As everyone adjusts, you can start taking bigger steps to the changes.
Get Started
Claim up to $26,000 per W2 Employee
Billions of dollars in funding available
Funds are available to U.S. Businesses NOW
This is not a loan. These tax credits do not need to be repaid
The ERC Program is currently open, but has been amended in the past. We recommend you claim yours before anything changes.
So until your business starts to make those changes, here are some of the top rewards your business can reap from going green!
Bottom Line Benefits of Your Business "Going Green"
Exposure to a Larger Customer Base
Whatever your business may be, you have built your customer base on the products or services you're selling. But, in making your business eco-friendly, you're exposing your business to a whole new set of customers. Eco-friendly or not, your current customers are going to stick around. As long as your eco-friendly changes don't impact the quality of the products or services you're selling, eco-friendliness is just an added bonus for them.
By going green, you'll have your current target audience plus your newly established eco-friendly audience… This makes for good business and a great boost to your bottom line as well!
Great Press For Your Business
By adopting eco-friendly policies and practices that are laid out well and followed by all staff within your business, it can lead to positive press within your industry and in your local community. With this type of press, it will show not only the industry you're in but everyone in your community that your business cares about its impact on the environment.
This will reflect positively with your employees, suppliers, and especially customers. In fact, Nielsen conducted a studyand found that consumers are willing to pay more for goods and services from companies committed to social responsibility, calling it "putting their money where their heart is."
So, by adopting greener policies and practices, it truly can be good for business and be the very marketing tool you never thought you needed.
You'll Attract More Eco-Friendly Hire Candidates
By adopting greener policies, you need all employees to get on board with it. Unfortunately, some employees may end up leaving because they simply don't want to abide by the new policies and procedures, and that's okay… that'll just leave more room for you to hire more environmentally-conscious employees.
In hiring more eco-conscious employees, you'll start to see that they're much younger in age. Gen Z and Millennials are the generations that are more conscious of their impact on the environment and will have no problem with your eco-friendly policies. Baby Boomers and certain Gen Z generations grew up in a time where they didn't particularly care about toxic chemicals going into the air.
When looking for ways to boost your business' bottom line, always be open-minded to new ideas. Implementing green policies and practices is great for all businesses. If you can find ways to incorporate this into your business, you'll be doing good for your business and the environment.