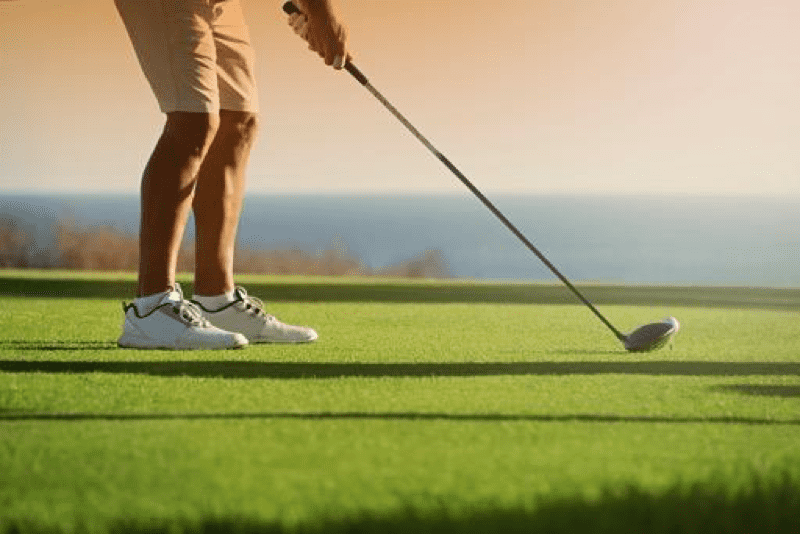 When conducting business, there are all types of lessons and inspiration that can be taken from many places. There are many lessons that may come from business textbooks, family members, or even from characters on television or athletes. But there is one specific group of athletes that can be a source of some valuable learning lessons.
Remember that the world of golf, itself, is also a big business, and the relationship between golf and business activities is long storied. With that in mind, there are some lessons that can be applied to both.
Play the Course, Not your Opponent
It's common for amateur golfers to fall into the trap of focusing on beating the player they tee off against. But truly successful golfers know that to win, you must focus on beating the course, playing the ball such that you have the advantage over the terrain, the hazards, and the direction of the wind.
In business, this approach can also be key. Instead of focusing on competitors and what they are working on, keep the focus on what customers need. After all, your competition may be taking on a strategy that won't work for your business, and copying their ideas may lead to failure. 
Get Started
Claim up to $26,000 per W2 Employee
Billions of dollars in funding available
Funds are available to U.S. Businesses NOW
This is not a loan. These tax credits do not need to be repaid
The ERC Program is currently open, but has been amended in the past. We recommend you claim yours before anything changes.
Drive for Show, Putt for Dough
Every golfer who has played long enough has experienced a hole that started by smashing their driver for that perfect tee shot, landing their drive smack in the middle of the fairway, followed by that perfect approach shot that lands softly on the green, only to take three putts to make it into the cup. This situation has resulted in one of the most common expressions used by golf instructors, "Drive for Show, Putt for Dough."
This same principle can be applied to business situations, but has been given its own catchphrase, "turnover is vanity, profit is sanity." This means that too often businesses look for turnover for the same reasons that golfers like to hit that bomb-drive, to show off and get others' attention. But, it's the profit in a business that is comparable to being able to putt, as it is what allows the business to pay the bills, stay afloat, and is the final tale of success. 
Focus on What's Next
One of the most important sayings in golf is "the next shot is the most important one." After finding a sand trap it won't do any good to dwell on the bad shot you just hit, but to focus on what's next – the shot to get out of the trap. A good golfer will take a step back, assess the conditions, and hit a successful next shot.
The same goes for a business situation where a bad decision may have led to a failure on a project. No matter the time or money spent on a failed effort, it isn't going to do any good to dwell on the failure, but to focus on making the next step succeed.
There is much for the business person to learn from golfers, as many of the decisions golfers are forced to make every round are similar to those made in a business situation. 
Author Bio
Jordan Fuller is a retired golfer. He is now teaching and mentoring golf. With his extended love for golf, he writes about his expertise on his blog, https://www.golfinfluence.com. Golf taught him a lot of lessons that he also applied to his business.