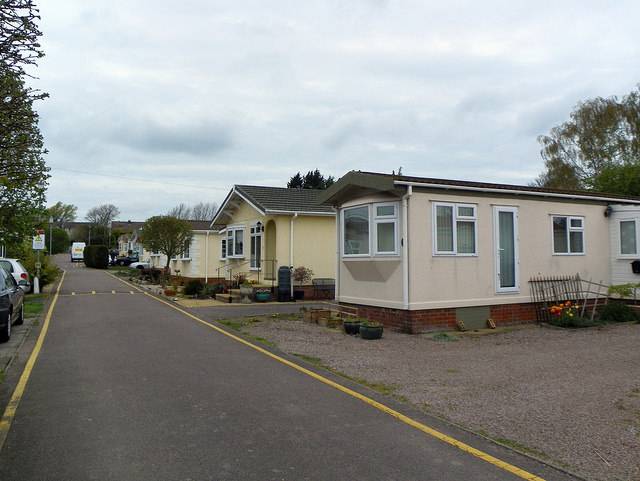 Many people are aware that the affordable housing industry is becoming one of the strongest in real estate. Whether mobile homes or mobile home parks, the rates of return are high and the stability is strong. But how can the average person really invest in the affordable housing sector?
An opportunity for any budget
Contrary to what many people think, you can invest in affordable housing for as little as $1,000 (or even less). That will buy you a mobile home that you can then rent out or re-sell. And I've bought mobile home parks for as little as $5,000 down – and I've even done several at 0% down. While buying houses, duplexes, apartments and retail typically requires a huge amount of capital, affordable housing is, well, affordable.
The potential for low down payments and seller financing
The main reason that you can invest in the affordable housing sector with so little cash is the fact that you are typically buying the asset – whether mobile homes or mobile home parks – from moms and pops who own them debt-free. As a result, they have the freedom to price them as they want and to carry the financing.
Get Started
Claim up to $26,000 per W2 Employee
Billions of dollars in funding available
Funds are available to U.S. Businesses NOW
This is not a loan. These tax credits do not need to be repaid
The ERC Program is currently open, but has been amended in the past. We recommend you claim yours before anything changes.
Demand so large that it cures many ills
Until you've been involved in affordable housing, you have no idea how strong the demand is. Many of our mobile home parks receive up to 100 calls per week from customers looking for mobile homes to rent or buy. That gigantic demand can fix most any rookie problems that you may have with your mobile home or mobile home park purchase. Raising rents is simple and has no pushback. Finish-out issues are overcome with ten paying customers for every home. I'm not sure if there is any other product in America that has the demand level of affordable housing.
A simple business model that is easy to understand
The affordable housing model is simple. With a mobile home, you provide basic shelter at a reasonable cost. No frills, no concerns about whether to select granite countertops and tile for bathrooms. Just a clean utilitarian place to live. And with mobile home parks, you simply rent land for the customer to "park" their mobile home, along with some basic utilities (water, sewer, electric and sometimes gas). None of this is rocket science, and anyone can grasp the basic drivers of profitability immediately. Unlike many businesses, affordable housing is straightforward and easy to understand.
The free way to learn more
There's a free resource to learn more about the affordable housing industry. If you're interested in investing in mobile homes, then you can receive free introductory books on the subject here. These books were written by Frank Rolfe and Dave Reynolds, who are the 5th largest owners of mobile home parks in the U.S. The New York Times said about Rolfe & Reynolds "may represent the best thing going in affordable housing at a time when the nation's need for low-cost places to live has never been greater." You'll understand why when you read those free books.
Conclusion
Affordable housing is our nation's greatest challenge – and opportunity. Can the average person get profitably involved in affordable housing via mobile homes and mobile home parks? Absolutely. It's one of the best kept secrets in U.S. real estate.