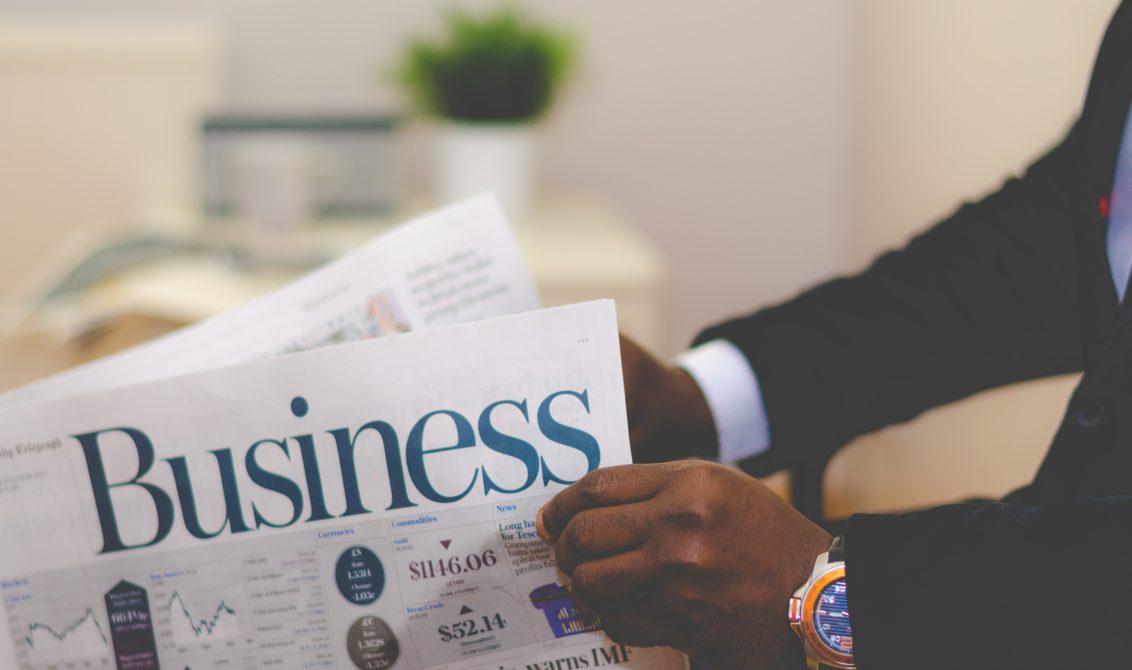 Many business owners get complacent just because their enterprise is currently doing well. They feel they don't have enough time or energy to learn new skills with all the tasks and responsibilities on their plate.
However, even the titans of any major industry understand that knowledge doesn't stop at their company's door. They also know that a truly perfected job doesn't exist. That's why a good business owner believes that constant learning is the only way to future-proof their venture.
Thus, continued study is an essential part of running a company. It's something every entrepreneur must fit into their schedule. But no matter how hard it may seem to find the time, you can still dedicate some of it to gaining knowledge.
Below are key ways entrepreneurs like you can benefit from continued study.
Adapting To Change
If there's one constant thing in business, it's change. Many business owners would agree that the business they're running today looks so different from the company they intended to start. Chances are also high that your business today won't look like the one you'll be running in the next two to three years. To stay competitive in a changing market and be happy as an entrepreneur, you have to adapt.
By expanding your knowledge through continued study as your business evolves, you can learn how to effectively transition to the new processes, tools, and systems you need.
Learning From The Best
Even those individuals with the traits and characteristics typical of an entrepreneur can't possibly know everything. So, whatever you think about 'natural born' businessmen, forget it. Entrepreneurs need knowledge and skills to succeed, and no innate talent can provide those. What's separating the wheat from the chaff are hard work and learning. That's why business owners like you need to enhance their education if your ultimate goal is to enjoy even just a tenth of the success that the planet's wealthiest entrepreneurs have achieved.
If you take a course, may it be online or one that requires physical classes, you'll learn from others. And here's the thing: most business teachers, even those who handle short online courses, are entrepreneurs themselves. They've tasted incredible success but have made mistakes, too.
Ever wondered why you've come across business owners who are MBA students even if they're already established by making it big with their companies? That's because they want to learn from more experienced people in the business world. Learning from the best means they can avoid going through the same agonizing and costly errors or failures that occur all the time in business. Even top entrepreneurs pursue continued study—so there's no reason you shouldn't be doing the same.
Staying Updated On The Trends In Your Specific Industry
Staying in touch with all the developments happening within your relevant industry sector is an essential part of running your company. The problem is that most entrepreneurs are doing it inadequately.
Reading trade journals or networking with peers are good. But one should also be informed of related developments affecting the field. That includes the trends that will impact or have been already affecting consumer behavior, as well as all the latest techniques for marketing or sales that the competition is using. These observations that you can acquire from continued study will help you deal with what you can foresee. You can do it by having not only a vision but also a plan in place, and then learning the required skills for tiding over impending challenges.
Staying Competitive In The Business Landscape
Doing things the old-fashioned way usually isn't a good idea when it comes to business. That's the very reason why you have to keep yourself up-to-date on the latest industry trends if you want to stay competitive. Keep in mind that the business landscape is changing all the time. You'll be doing your business a disservice if you don't at least try to stay with the curve.
Get Started
Claim up to $26,000 per W2 Employee
Billions of dollars in funding available
Funds are available to U.S. Businesses NOW
This is not a loan. These tax credits do not need to be repaid
The ERC Program is currently open, but has been amended in the past. We recommend you claim yours before anything changes.
Entrepreneurs who never strive to learn about industry changes or innovative technologies are likely to lose clients to direct or indirect competitors providing more modern products, options, and systems.
Networking
Continuing education puts entrepreneurs with many like-minded individuals. As a business owner, it's an opportunity for you to network or make connections. You'll be hanging out with individuals who are just like you whether you join in on a conference call, take classes at a university, or attend industry conferences.
Business, of course, is all about networking. In fact, possessing great networking skills is one of the most necessary characteristics of a successful entrepreneur. Who knows where networking might lead in the long run? Every person you meet along the way will surely have something to offer, whether it's a simple conversation about how an industry colleague works differently or exciting new ideas.
It's also worth pointing out that an entrepreneur's life is sometimes challenging in ways that are not expected. It can be tremendously tough, especially for newbies, not to have the benefit of a helpful surrounding community. Thus, an educational or learning environment will be a great place for you to stay grounded and connected.
Learning About International Trends
It's clear that local businesses and domestic stock markets are affected by international trade dynamics in the present global economy. Be it prices of gold, oil, and other key commodities, the importation of raw materials or demand for export of finished goods, they can impact any business at multiple levels. Note that even socio-political environments can also affect your business.
Thus, entrepreneurs should stay abreast of international trends in politics and the economy. By doing so through continued study while keeping in mind your business interests, you can leverage the best opportunities and tide over challenges.
Upgrading Core Expertise
While it's true that it's vital to know of technology innovations, international markets, and business trends, you can never ignore continuous focus on your core expertise. Brushing up on your core skills, learning about the area's latest developments, talking to experts and ground staff in the area, and upgrading employee skills go a long way in helping entrepreneurs build up a robust company respected in the sector.
A focus on customer relationships, for example, is one of the vital factors that small businesses and every entrepreneur should explore. However, it's often least focused because it isn't viewed as core expertise all the time. As a result, customer relationship remains a huge untapped potential among many businesses. Especially during times of an economic slump, learning how to set up relevant criteria for promoting customer satisfaction could help accelerate the growth of your company.
Achieving Professional Development And Improvement
Even the most successful entrepreneurs have skills that can still use improvement. What truly separates such business owners from those struggling to take their company to new heights is accepting one's weaknesses and the plans one puts forth for development.
It's in your best interest that you learn how to improve when you're aware of your areas for improvement. Overcoming skillset challenges requires entrepreneurs to take action. By doing that, you're modeling the way not only for your employees but for anyone else (including partners) you work with in operating your business. Levels of success that appear impossible to achieve become reachable when you develop and improve personally and professionally.
Finding A Continual Source Of Inspiration
Learning inspires one to achieve great things. That's a significant reason why the best entrepreneurs choose to continue studying. Whether it's chatting with the same kind of client or making sales, inspiration rarely arrives when you're doing the same thing every day.
To be creative, a person needs a difference in their life. That's why it's crucial to challenge yourself with new ways of doing things, new sources of information, and new experiences. You'll find that your bright ideas start to dry up once you stop learning because you're already getting set in your ways. You also risk becoming casual about your business. Inspiration through continued study is a fundamental driver in experiencing real success as an entrepreneur.
Striving To Be Seen As Knowledgeable
To succeed in an industry, you don't necessarily have to be an expert. Knowing more than your customers and your competitors would be enough. As a business owner, you should know how to quickly obtain the information customers seek or answer customer questions correctly and provide proper guidance.
You need to continue studying and learning to stay ahead of your clients to be seen as someone knowledgeable. Remember that your customers will know more things tomorrow than they do today. Continued study and learning allow entrepreneurs to guide the purchasing decisions of customers by better educating them on products, services, or trends. The knowledge you'll obtain from your continued study will enable you to answer customer questions more confidently.
What Types Of Continued Study Should A Business Owner Pursue?
A topic that specifically addresses situations an entrepreneur encounters is the best type of continued study or training. It's essential to make sure the money and time you invest would be worthwhile by considering how you'll apply and practice what you're going to learn. It's also useful to put new skills into practice before they're forgotten, especially for people who learn through hands-on opportunities.
Ask yourself the following questions to decide what type of continued study or training you should do for your business:
What are the gaps in skills and knowledge that are holding back your business?
What are you trying to achieve for your business?
What are you inspired to learn more about or interested in that you could apply to your company and help improve it?
If you had the skills, what tasks in your business could you cost-effectively do yourself instead of outsourcing?
Ways One Can Continue To Study And Learn In Business
Here are some of the ways to continue learning as a business owner:
Study Online Or Attend Physical Classes In A University
Committing some time to study, even if things are currently going well in your business, can be invaluable. It will help you prevent making avoidable mistakes later on. You could build on the qualifications or educational degrees you already have. Whether it's just a few short online courses, a postgraduate degree, or a shorter type of certification training from a formal education institution, they can all provide some useful knowledge. The good news is that continuing to study is something you can do from home in your free time or while running your business with the availability of online classes nowadays.
Read Business Books And Articles
A wealth of information can be found in so many published books and articles. They're easily accessible and affordable, too. Some can even be downloaded to your smartphone or laptop for free and can be read anywhere at any time.
Attend Business Seminars (Or Webinars)
One can still learn more by attending seminars or webinars, even without going back into formal education. With online seminars, you can access lectures or short talks whenever you like. They're usually conducted by experts in your field, and you can stream their talk online. The best thing about seminars and webinars is that you'll have the opportunity to throw questions to the speaker at the end. You'll learn from an individual who knows a particular topic in-depth.
Final Thoughts
When speaking of continued study, the concept doesn't always mean obtaining a formal educational degree on top of the one you already have. While some entrepreneurs take this route to add to their credentials, some don't—and both approaches are okay. Thus, you have business owners who usually have an MBA, and you have those who chose to be certified in a specific field.
No matter the form, it's guaranteed that pursuing further studies would be useful in running your business—directly or indirectly. By educating yourself further, you can gain the necessary skills, confidence, and knowledge to tide over challenges and rise above the competition. Your business improves and can reach new heights as a result.