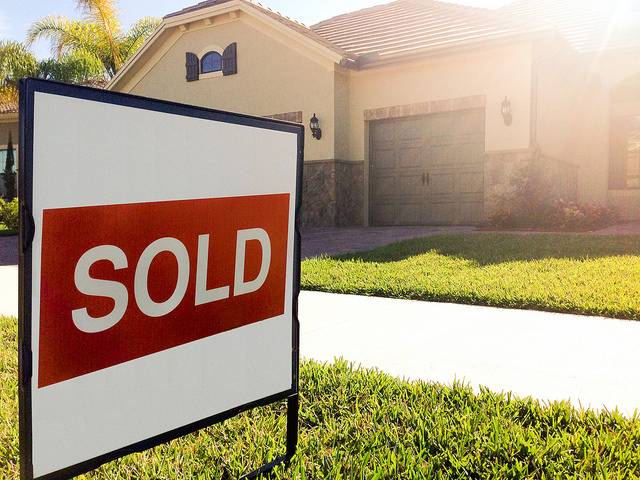 Selling your home is a big step and can be quite a challenging experience. You'll have evaluators, construction crew, and buyers viewing your home. All of this can feel overwhelming, and you might not feel ready to take this step. Or you might feel like you're not getting the right money for the value your home provides.
There are things you can do to increase the value of your house. This way, you can sell it at a price that makes it worth the whole experience. By engaging in a few DIY project, you can sell up your house and move on quite quickly.
A Few Simple Tips for Up-Selling Your Home
The following tips are simple things your can do to ensure your home feels inviting for people during viewings.
1.     Keep it Clean and Tidy
You might consider hiring a cleaning company to come in and clean your home. Before jumping into that, consider the fact that no one will do a better job at keeping your house in perfect shape than you.
You'll want to clean every surface, hard and soft, and declutter every room. Make sure to take a closer look at the walls and ceilings as you might have some cobwebs lurking in corners.
2.     Make a Great First Impression
Your front door will say a lot about your home and your character, so make sure to keep it clean and make it inviting. Clear up any toys, tools, or objects that you usually have lying around. Well-kept flowers and ornaments add to the look and feel of the house exterior, so make sure to care for these regularly.
Get Started
Claim up to $26,000 per W2 Employee
Billions of dollars in funding available
Funds are available to U.S. Businesses NOW
This is not a loan. These tax credits do not need to be repaid
The ERC Program is currently open, but has been amended in the past. We recommend you claim yours before anything changes.
3.     Set the Mood
Depending on the weather, you'll want to either keep the house warm and snuggly or cool in the summertime. People that are looking to buy your home will need to feel comfortable. A house temperature that is too hot or too cold might make visitors feel uncomfortable and they might not stick around for too long.
Lighting is also important. For visits that happen during the day, ensure there's plenty of light to show off your beautiful home. At night you might want to create a more ambient mood with low, warm lighting.
4.     Keep it Light and Melodic
Play some classic tunes in the background. Make sure the music is not too loud and you can still have a normal conversation and answers your viewers' questions.
Also, don't overdo it with home scents. If the weather permits, it's much better to open the windows so fresh air can come in. If it's too cold, you can boil some spices over the stove or bake some cookies. A house that smells of natural spices or fresh baked cookies is a home. Your viewers will appreciate it and you might want to leave out some cookies for grabs.
Go One Step Further with Easy DIY Projects
1.     Invest in Finishes
Unfortunately, a lot of homeowners cheap out when it comes to home finishings. Potential buyers will definitely appreciate finishings that are more expensive. This shows you put a lot of thought and care into making your house a home.
Something as simple as switching your lightbulbs from incandescent to LED can lead to a sale. Doorknobs, doors and door frames, countertops, and other small details will also look better if upgraded and kept clean.
2.     Polish Landscaping
The "curb appeal" of your house means having a nice and inviting exterior. This also adds to the first impression your potential home buyers will get when coming in for a viewing.
Adding a garden or shed will increase the value of the property and look great during viewings. These are definitely two things your can do yourself. You'll get the satisfaction of beautifying your landscape and also impress visitors.
3.     Renovate Your Bathroom and Kitchen
The bathroom and kitchen are two rooms that are used frequently. A freshly painted kitchen will show off the furniture and other fixtures. Redoing your bathroom is also a good idea because it shows you care about the people looking to buy your home.
Conclusion
Make your home inviting to potential home buyers by keeping your landscaping fresh and your home clean and decluttered. Selling up your home can be quick and painless when you do a few upgrades to your house exterior and interior.