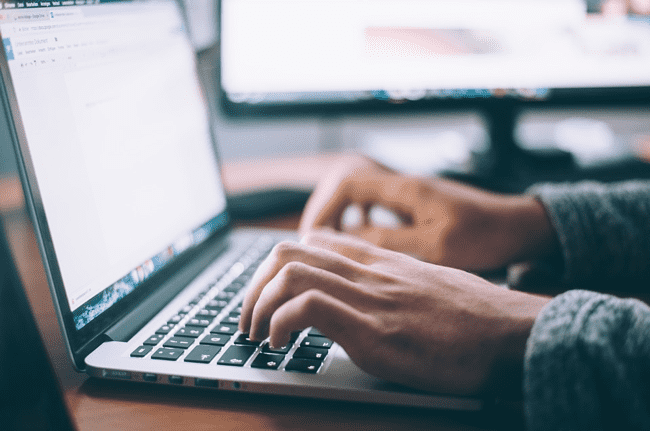 In the not so distant past, creating a small business website took a lot of time and money. Unless you knew how to code using HTML, CSS, and PHP, you had to pay a lot of money for a web designer to do it for you. It was a drawn-out process too as it took a lot of back and forth between you and the designer to ensure you got the website you wanted.
Nowadays, it is easier than ever to set up a business website. You need to know how to code and it costs a fraction of what it once did. Also, the time needed to design and launch your business website is greatly reduced.
Just follow these simple steps to get your small business website up and running online.
Choose a Website Platform to Use
Website building platforms such as Wix make it simple to build a small business website. Also called content management systems (CMS), website builders provide an easy-to-use platform that allows you to customise your website from the top down. You can choose from hundreds of website templates and use a drag-and-drop builder to customise how you want your content displayed on each page.
Depending on what you need, you could even create all of this for free (including hosting)! However, if you want professional features such as your own domain name, no ads, and increased web space, you will have to pay an affordable monthly subscription. Still, we are talking peanuts here when you consider the most expensive subscriptions cost little more than $20 per month.
Do a bit of research and choose your desired website building platform as the first step to building your small business website.
Decide on a Good Domain Name
The next step is to choose a domain name. This is the web address your visitors will use to find your website on the internet. Examples would include Google.com or YouTube.com. The key here is to pick a domain name that is easy for visitors to remember. So, keep it short, catchy, and memorable.
Get Started
Claim up to $26,000 per W2 Employee
Billions of dollars in funding available
Funds are available to U.S. Businesses NOW
This is not a loan. These tax credits do not need to be repaid
The ERC Program is currently open, but has been amended in the past. We recommend you claim yours before anything changes.
This could take time as with millions of domain names already taken, you may need to be a little creative to find something you like. Once happy, register and purchase that domain name. Owning a domain name is quite cheap and usually requires a single small payment each year.
Find a Reliable Hosting Service
Now, you have chosen your preferred website building platform and have a domain name registered and ready to go. Next, you need a hosting company to host your website on the internet.  
The website builder you chose probably gives you free web hosting as part of your plan. If you paid for a premium plan, you will receive increased benefits such as more cloud storage and faster bandwidth. You also have the option of using a third-party web hosting company. Either way, the hosting you choose should offer reliability, security, and access to a responsive customer support team.
Design and Create Your Website
All that is left to do is to design your website using the website building platform you chose in step one. First and foremost, you will need to choose a template to use. Most builders will offer hundreds of templates scattered across many categories.
So, depending on whether you want a website for an online store, blog, restaurant, or small business offering digital marketing services, you will find templates specifically designed with your type of website in mind. Browse through the templates provided until you find the one that best fits your business.
The template you chose is just the framework for your business website. The next step is to customise it. This involves adding/removing pages, changing the colours used, adding images, and implementing required features such as payment options, menus, and contact forms.
To ensure the complete process is simple, most platforms will talk you through each stage. You can go back and change things up as and when you see fit.
Upload Your Content and Publish Your Website
While the website building platform chosen provides most of what you need, your content is one thing you will have to produce yourself. This includes all the images and text you want on all pages of your website. This requires a guide all of its own, so if you are unsure of what to do, take the time to do some research.
Just make sure the content is valuable to visitors and is optimised for search engines. Well optimised content stands a better chance of ranking high in the search engines.
Once happy with your content and all other aspects of your website, the only step left is to publish it. This will make your website live on the internet and allow your visitors to come to see what you are offering!
The Final Word
Whether you want a good-looking real estate website, a successful eCommerce site, or just a simple business blog, this is far easier to do than it used to be. Website building platforms streamline the entire process, making it possible for anyone to have a website for little more than the cost of time. In fact, CMS platforms now power over half the websites on the internet.