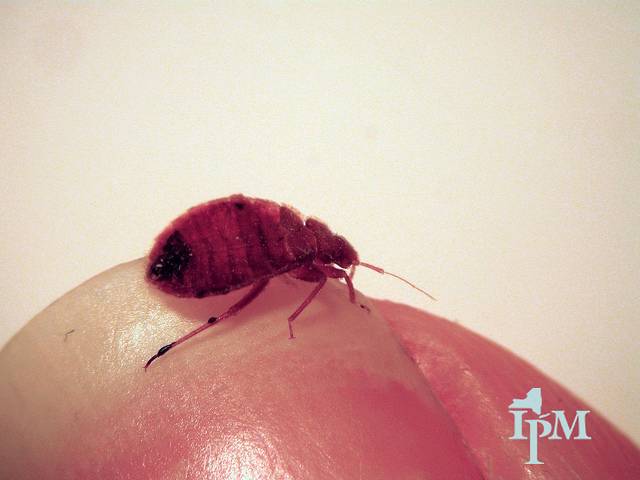 Bud bugs are a big problem in major cities today, with infestations appearing in apartments, private homes, hotels, and even office buildings. And while some manage to escape this plague, once there are bedbugs in the neighborhood, it can be hard to avoid bringing them home.
If you own property in a neighborhood dealing with bed bugs, it may be impacting real estate values, making these investments tenuous. Although the U.S. housing market has been improving for several years now, the improvements have been uneven, and localized issues can alter this newfound stability. If bed bugs are a problem in your area, here's what you need to know to protect your investments.
Be Upfront
Bed bugs are a global problem, but big cities tend to struggle the most due to high population density, frequency of travel, and poor sanitation. New York is just one major city impacted by bed bugs, but with sky high housing prices in the city, how you represent your property's relationship to the pests has become increasingly important. When selling a home, while it is up to the purchasing party to do their due diligence, you should also be upfront about any bed bug problems in your property, and even in neighboring ones if you know about them.
Beg bugs have become enough of a problem that lawyers have started putting clauses regarding representation of the pest into real estate contracts. A finding that contradicts representation can cause financial losses or nullify the contract entirely. Covering up pests – even ones you think are gone – is no longer in your best interest.
Get Started
Claim up to $26,000 per W2 Employee
Billions of dollars in funding available
Funds are available to U.S. Businesses NOW
This is not a loan. These tax credits do not need to be repaid
The ERC Program is currently open, but has been amended in the past. We recommend you claim yours before anything changes.
Know The Signs
Whether or not you're currently planning to sell your property, it's important that you know how to recognize bed bugs, so that you can spot them during routine inspections. Bed bugs leave stains and skins on bedding and pajamas and can cause those exposed to them to break out in a rash. There is also a unique smell associated with bed bugs; when you've seen enough cases, this smell will begin to stand out as a clear indicator of infestation.
Set Ground Rules
If you have residents living in your properties, set clear rules about furniture and bedding to prevent residents from bringing bed bugs into the building. Because bed bugs can't fly or jump, they typically are transmitted through clothing or used furniture.
Warn residents against bringing used furniture into the home and remind them about washing any clothing that was purchased used. If residents visit a friend who had bed bugs, require residents to wash all clothing and bedding in hot water to avoid the critters from spreading.
Call In The Experts
Ultimately, you can't be sure bed bugs are gone unless you call in a professional. Professional exterminators can identify the extent of an infestation and examine mattresses and other furniture to determine whether they can be cleaned or whether they must be thrown out. Property owners are encouraged to accompany exterminators on inspections to make sure residents in affected properties comply with recommendations.
Bed bugs are changing some facets of the housing market in major cities, and if there are bed bugs in your building – or even your neighborhood – now may not be the time to sell. If you do choose to go to market, be upfront and take preventative steps to reduce the likelihood that your property will be impacted by these pests. So far they show no signs of relenting, though we can hope better solutions are on the way.