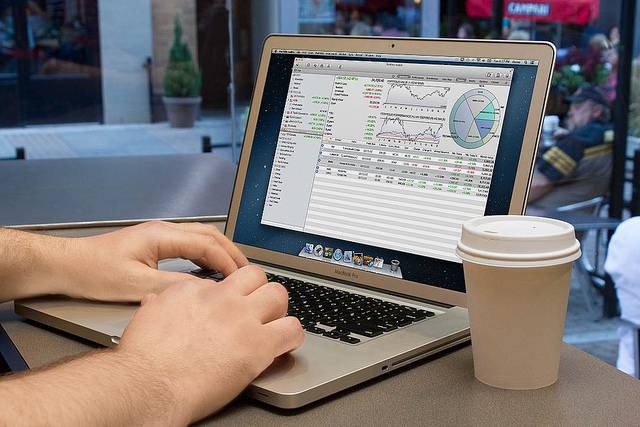 If you haven't paid much attention to your retirement portfolio in the past few years you are probably doing extremely well. While the last year has been somewhat slow, the last six years have seen steady increases in virtually every industry.
A lot of advisors believe that the current bull market is coming to a close, however. They have valid reasons as the economy has not kept up with market growth recently. Many analysts believe the next bear market is just waiting for the next trigger.
This means it may be time to revisit portfolios and adjust accordingly. Fortunately, things have changed significantly since the last bull market. One thing in particular is the rise of the robo-advisors. If you haven't heard the term, these are companies that build algorithms that will manage your wealth for you. While most of them have not yet faced bear markets, they are programmed to maximize return in any market.
Get Started
Claim up to $26,000 per W2 Employee
Billions of dollars in funding available
Funds are available to U.S. Businesses NOW
This is not a loan. These tax credits do not need to be repaid
The ERC Program is currently open, but has been amended in the past. We recommend you claim yours before anything changes.
Most robo-advisors are different from each other in many ways. They vary in how much liberty they give the individual investor, style of their investing, and cost for the user. Here are a few to consider.
Betterment
There are a lot of good betterment reviews to help in the decision making process. Betterment focuses on clients with bigger budgets, so if you don't  already have $25,000 in your retirement then you may have to hold off for a few years.  One of the nice things about Betterment is you basically tell them your goals (retirement age, amount, etc) and they will set an investing plan for you to get there.
Motif Investing
Motif Investing is newer and has less reviews and information available online. They have an interesting model that appeals to a different crowd. They give the user much more control. Basically Motif makes it so you can build your own ETF, or Motif as they call it. You can bundle up to 30 stocks into a single Motif, and then instead of paying for each stock individually, you get to pay for the entire Motif at $9.95. Motif is a great choice if you are looking for a little more control of your portfolio. They also have a pretty interesting social section to view other people's portfolios that have done well and collaborate with like-minded investors.
Acorns
Acorns is built for the true investing beginner. If you don't have $25,000 to start, and don't really know which industries to build into your Motif, then Acorns can basically do it all for you. It is an app that connects to your credit card, and every time you make a purchase that doesn't add up to a dollar amount, it will add enough to get up to a dollar amount. It will take that extra money and invest it for you. You don't have to tell it where to invest, just tell it when you play to retire and how risky you would like the portfolio to be. Acorns handles the rest.
There are dozens of robo-advisors that have popped out in the last five years. They haven't been tested in the long run, and most have never been tested in a bear market. It will be interesting to see how they do. It may be a good time to consider one as market volatility increase. If you don't have the time to actively manage your portfolio it is a fairly good option.