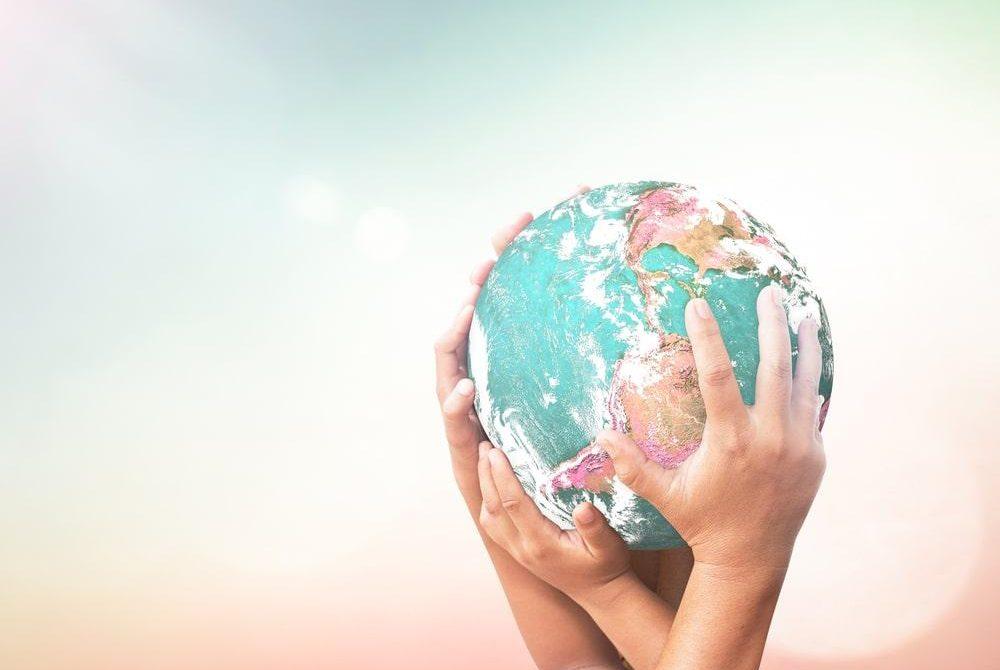 The United States offers many domestic investment options for aspiring investors, but if you want a diversified portfolio, you'll also need to consider international investments. Investing in the stocks, bonds, and other assets of other countries could be a powerful financial move that improves your portfolio's performance—and it could offer benefits beyond monetary gain.
The Benefits of Investing Internationally
Let's take a look at some of the most important benefits of investing internationally:
A wider range of options. The United States isn't the only country with economic potential. Opening your mind to international possibilities will give you a much wider range of investments to consider. Whatever your goals are, having more options is only a good thing; it can introduce you to company stocks, bonds, currencies, and other assets you might never have discovered otherwise.
Hedging against risk. Though globalization has allowed many countries of the world to stitch together a kind of global economic ebb and flow, most countries still experience their own growth and recession cycles independently. Investing in multiple different countries is a great way to hedge against risk, reducing your exposure to any one country's risk.
Access to high growth opportunities. Many countries of the world are still undergoing development, taking advantage of capitalism for the first time or experiencing a technological renaissance. These countries represent major opportunities for growth, especially when compared to the relatively slow growth rates of the American economy.
Secondary benefits. There are also some secondary benefits to becoming an international investor. For example, depending on how much money you have to invest, you could use your international investments as a way to get an Italy investor visa, or an investor visa in another country of your choice. You could also invest in real estate in different countries, and use those properties as vacation homes while traveling.
Primary Options for Investing Internationally
Get Started
Claim up to $26,000 per W2 Employee
Billions of dollars in funding available
Funds are available to U.S. Businesses NOW
This is not a loan. These tax credits do not need to be repaid
The ERC Program is currently open, but has been amended in the past. We recommend you claim yours before anything changes.
There are many different ways to invest internationally, including:
Foreign stocks. One of the most straightforward ways to invest internationally is with foreign stocks. Here, you'll be investing in foreign countries directly, just like you would by purchasing stock in American companies. You can invest in companies using a foreign stock exchange, or via American depository receipts (ADRs), which allow you to trade foreign stocks on American stock exchanges.
You can also get exposure to international stocks with the help of exchange traded funds (ETFs). For example, you can purchase an ETF that tracks the stock exchange of a specific foreign country, or an ETF that tracks multiple countries' economic developments simultaneously. Whatever you choose, you'll be able to invest in many different ways if you choose this option.
Multinational corporations (MNCs). Some American companies operate internationally and depend heavily on global operations to generate revenue. If you're interested in benefitting from developing areas without investing in foreign stocks, you could invest in these multinational corporations instead.
If you strongly believe in the economic future of a specific country, consider investing in their currency. Currency tends to be more volatile and unpredictable than other forms of investment, but it could be a great way to flesh out your portfolio.
International bonds. Just like the United States, most other countries issue bonds as a way to raise funds. You can invest in other countries this way with relatively minimal risk, capitalizing on a fixed percentage growth rate as you earn interest on your initial principal.
International real estate. It's also possible to invest in international real estate. You can do this directly, by visiting your country of choice and buying property in the area. You may also be able to do this with the help of international real estate investment trusts (REITs).
Direct investment. If you're interested in a more hands-on approach, you can also invest internationally by moving there and searching for opportunities. Depending on your goals, you could provide venture capital to a budding startup, or launch a company of your own overseas.
How to Get Started
If you want to get started investing internationally, the best option is to familiarize yourself with a handful of different countries. How developed are these countries? What advantages do they have over other countries, economically? How are they different than the United States?
From there, you'll need to think about your goals. Are you most interested in taking advantage of high-growth areas? Or is it more important for you to diversify your portfolio and mitigate risk? There are no right or wrong answers, but you need to understand your goals and your risk profile before moving further.
Once you have a clear understanding, you can start making initial investments. Gradually roll international investments into your investment portfolio, and make adjustments as needed when rebalancing your portfolio.