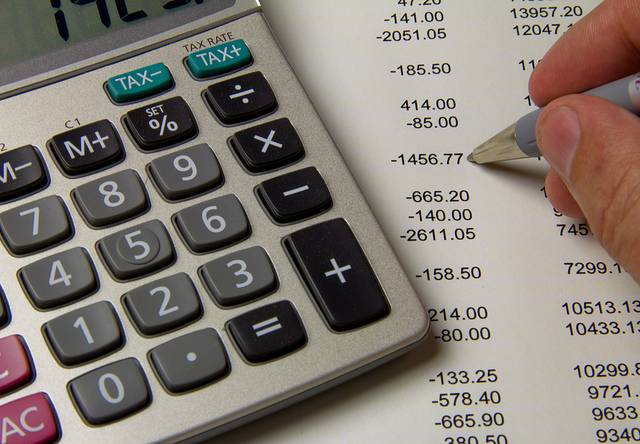 Cash is king and the life blood for any business lies in its cash flow. Maintaining the cash flow positive means your business will survive to see another day. However, if the cash flow charts for your business turn red, then you know the going concern for your business is not assured and you might out of business any time. To avoid finding yourself and your business in a situation whereby you are cash trapped and not able to fund your basic daily operations, it is advisable to have a clear plan on cash flow management for your business. Here a few factors to consider for cash flow management for your small business.
Cash budgeting
Failing to plan is planning to fail. To avoid surprise cash shortages, you should always have cash budgets at the beginning of every financial year for your business. These cash budgets should be broken down further into semi-annual, quarterly and monthly budgets. From the monthly budgets you should then determine how much cash you will need every week and finally calculate your cash burn per day.
Create a cash reserve
Once you have established exactly how much you need per day, you need to create a cash reserve that will cover your cash needs for about a month. Cash reserves for three months cover is more ideal but for a small business with little cash to spare that might not be tenable. However, at all costs ensure you have some cash reserve to keep you running your daily activities at your business.
Get Started
Claim up to $26,000 per W2 Employee
Billions of dollars in funding available
Funds are available to U.S. Businesses NOW
This is not a loan. These tax credits do not need to be repaid
The ERC Program is currently open, but has been amended in the past. We recommend you claim yours before anything changes.
Receivables management
Receivables are all the sales that you make on credit with a promise to receive the cash in the future at some agreed upon date. To ensure your business does not run out of cash always ensure that your receivable days are as small as you can get them to be. This will help you to have more money coming in at shorter intervals and that way you shall be able to remain afloat in business. The ideal situation would be to operate on a cash basis where your customers pay on the spot. However, as a strategy to get more customers, you may want to include credit sales option; but strike the right balance to help you collect your receivables at the right time.
Payables management
When you buy on credit from your suppliers, the amount you owe them is recorded as payable sin your balance sheet. To be prudent in your cash flow management for your business, you should always strive to have your payable days as long as possible. The ideal situation is to have the payable days at least 60 days or 90 days. However, getting suppliers who are patient enough to wait for two to three months before they get their money is very difficult. Nevertheless you should always strive to get as many payables as you can manage to get. The rule of thumb is that your payable days should always be more than your receivable days.
Maximize your cash inflows
If you are in a business where contracts take a long time to complete, require deposit payments from your clients for about 50 percent the contract value. This will help you have cash to run your business over the contract period. On the other hand, if you are running a business that supplies regular service or products to specific know customers, you can have them prepay for future services; for instance customers prepaying for a whole year magazine delivery. With the cash in hand, you can be able to finance most of your operations comfortably and ensure reliability in delivery of your services of products to the customers.
Have a business line of credit
The business environment is very dynamic and business cycles might not always go as planned; hence your cash budget and cash reserves may be overwhelmed from time to time. To ensure you are covered for those instances when your business runs out of cash, you can acquire a business line of credit that will provide you with low interest rates for short-term loans. In addition to low rates, the best choice for a business line of credit should be one that helps you access the finances within the shortest time possible.