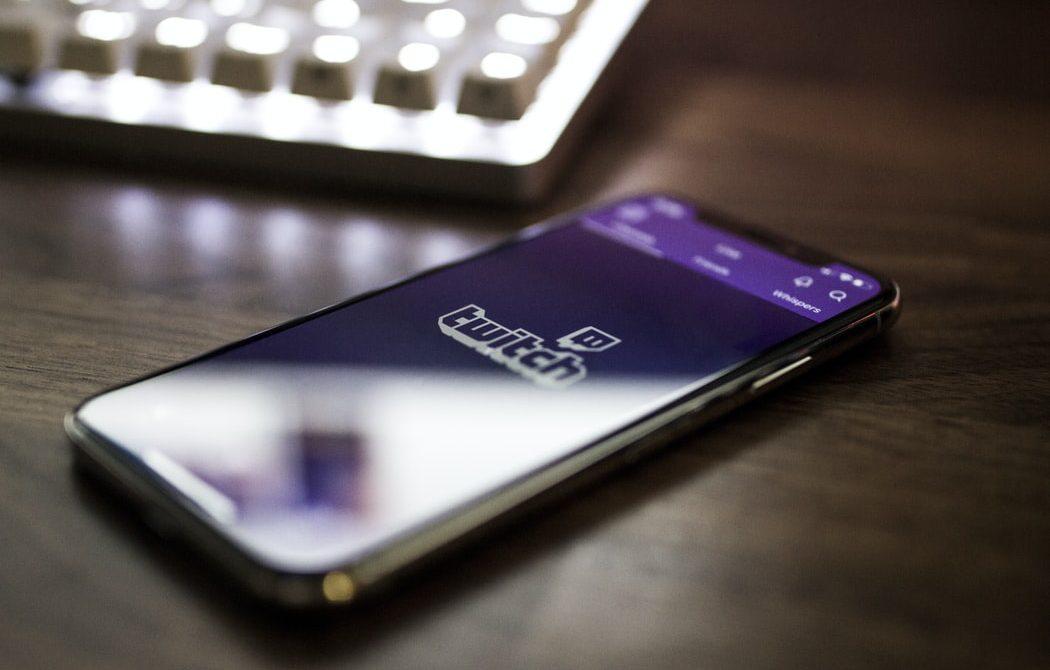 If you're looking for a hot industry to get into, the online casino space is certainly one to look closer at. Across the globe, many countries are beginning to embrace online gambling, which means not only is it opening opportunities for legal business to service them, but it also means there is a ton of money flowing into the industry.
If you're savvy in the digital marketing space, starting your own online casino affiliate business might present an amazing opportunity. It doesn't mean that it's going to be easy, or that anyone can do it, but for the entrepreneurs with the skills and determination, few industries present more opportunity to generate significant cash flow. 
What is an online casino affiliate?
If you're not familiar with what an affiliate is, it is simply someone who has an arrangement to send traffic to a business in exchange for payment. Affiliates exist in most industries today. If you Google "best credit card", you might end up on a NerdWallet article talking about the top 10 credit cards to get. If you click on one of those credit card offers and signup for one, that credit card company then pays NerdWallet a commission. It works the same way in the casino industry. Affiliates will send traffic from whatever platform they are on, to the casinos using special links, and then if players spend money at the casino that affiliate gets paid.
If you're intrigued, let's dive into the steps to get started…
Assess your Skills
Before you get started, the first place you should look is at yourself. What skills are you bringing to the table? In the next step we're going to look at business direction, but which route you ultimately take should be closely aligned with your knowledge and skill base. Take note of those things that you excel at, and which things you don't really feel good about. Since most startups are going to be low on cash in the beginning, anything you're able to handle yourself will prove extremely valuable. If you're missing key skills, though, then you need to be prepared to hire/outsource that work or bring on a strategic partner who can provide the missing ingredients.
Identify your Niche
As with most businesses, there are many ways one can approach the objective, and more than one can be successful. The key here is to identify which niche, or approach, is going to set you up with the greatest chance of success.
This is going to partly depend on your skills, and that of any partners you have, as well as the opportunities you're able to identify in the marketplace at the time you launch your business. Let's explore some options that exist, but we'll preface this by saying these are most certainly not all the opportunities. At the end of the day any place that has eyeballs, or potential players, represents an opportunity. That means that TikTok, Clubhouse, and even Facebook and Google, at one point were untapped. With how quickly the internet cranks out new platforms, there are always new opportunities for entrepreneurial folks to jump on board. Now here are a few of the current platforms to help get your creative juices flowing…
SEO
When we say SEO, we are mainly talking about Google search, but this also will vary widely by the country you're looking to target. For example, in the US Google is king, but in Russia it's Yandex, and in China it's Baidu. So, before you go straight to optimizing for Google, make sure you check the targeted country.
Now, in the online casino affiliate industry, SEO is the most traditional route for affiliates (and the most competitive), but even under the "SEO" umbrella there are going to be all sorts of niche opportunities. For example, you might have a near zero change of getting your start up affiliate site ranking for "online casino" in a major market like Germany, but if you're willing to look at emerging markets and longer tail type keywords, then you might find some opportunities.
To help identify these opportunities you'll want to utilize a tool like SEMRush to quickly sort through keywords, markets, competition, etc. Using a tool like that you might find something like "betting site in Senegal with bonus" is where the opportunity is. Really the opportunity is the combination of your odds to rank on a giving term and the potential upside. If the upside is amazing, but your chances are zero to rank, then that's not a great place to start. Especially if you're just getting started, try to identify some low hanging fruit to go after. Then once your site start gets some power behind it, you can start to go after the harder to reach stuff.
If you're planning to go toe to toe with the big guys on SEO, though, you better be prepared to invest some big money in content and link outreach. The powerhouse SEO affiliates like Catena Media and Better Collective invest millions in SEO for their sites, so it's not going to be easy to overtake them. Certainly nothing is impossible, but be prepared for a hard fight, or else target the stuff they aren't paying attention to.
Get Started
Claim up to $26,000 per W2 Employee
Billions of dollars in funding available
Funds are available to U.S. Businesses NOW
This is not a loan. These tax credits do not need to be repaid
The ERC Program is currently open, but has been amended in the past. We recommend you claim yours before anything changes.
Social Media
Facebook, Snapchat, TikTok, etc. are all potential opportunities for affiliates. These social platforms have billions of eyeballs on them every day. Now, the difference between search traffic and social media traffic is that search traffic tends to be more transactional. With search a user is actively looking to answer a question. If you have the answer for them, then it's an easy sale. On social, though, people are going to those sites to interact with the community, or to see what their friends are up to, etc. – they probably aren't going to TikTok because they want to find a casino to go play at, though. The successful affiliates in this space can catch the attention of users and then redirect them. So be prepared to get creative – it's essential if you want to succeed on social media.
Now, in terms of options on social media, it's up to your creativity. You could of course go the traditional route and place ads; however, you'll find tight limitations there depending on the market and licensing requirements. Some geos won't allow ads at all, while others will require you to be licensed – it's advised to research the requirements before you start so you don't get your ad accounts banned.
Another route you could go is to utilize influencers to route traffic back to your site, or through your affiliate links. Or maybe you have a completely different idea – there is no right or wrong answer here. If you're able to route traffic from the platform to the casino, it's possible to get paid for it. Now, there are certain things you could do that aren't allowed on the platform, and affiliates do that all the time as well. It's up to you how far you wish to go, but the point is there are a ton of ways to be successful here, but the best affiliates are the ones who have the creativity to think of ways other people just haven't yet.
Twitch/Youtube
If you're into video streaming, then Twitch and Youtube could offer some opportunities. Again, as with the social media sites we talked about already, creativity is critical here. You'll need to be able to create compelling video content or bring in talent to do so. To start, it's recommended to check out other popular streamers on these platforms and see what they're up to. Follow them for a bit and get a feel for what they are producing. Then you must ask yourself, "how can I do it different and/or better?"
Again, these are just a few examples – there are many, many more already being done today, and others that have yet to come, but will eventually revolutionize the industry. It's all about how creative you are as an entrepreneur. If you're able to get eyeballs to a casino, though, it's possible to make money from it, one way or another.
Get some Deals
Once you figure out your plan to generate traffic, the next trick is to source some deals. So, you're prepared to talk the lingo, let's go through a few things you'll want to know before you start reaching out.
Types of Deals
Revenue Share (Rev Share)
In a rev share arrangement, the casino and affiliate share a percentage of the earnings generated from the players sent by the affiliate. The rev share percentage is typically calculated off the net gaming revenue (NGR), and ranges from 30-50% in most cases, depending on the operator.
What to watch out for…
As a point of caution when it comes to rev share deals, is that not all operators are going to be starting from the same place. It's common in the industry for operators to charge admin fees prior to rev share being split. It's important as an affiliate that you understand what fees will be charged. Also, not all casinos are created equal in terms of the player values they generate. Some casinos are just better at generating revenues than others. Talk with other affiliates to get the scoop on which ones are the best, as well as the ones to watch out for. The last thing you want is to be on a Rev share deal with a casino that somehow never generates revenue for you.
Cost Per Action (CPA)
A CPA deal pays affiliates after a player takes an action on the casino site, typically that action would be a first deposit event. CPAs will range quite drastically from market to market and based on traffic quality. Typically, CPAs in most prime markets, though, will range from €100-€400. Some affiliates can charge more, and some forced to take less, but that's a general range. As an affiliate, you'll want to quickly understand the value of your traffic, and then figure out where you should be at. The quicker you figure this out, the more money you'll make. As a rule of thumb, a casino is going to at least want to see as much in deposits over the first 30 days as the CPA they payout. So, if you're players deposit around €300 in the first 30 days, then your top-end CPA is likely to be around that as well. Again, this is just a rule of thumb but can give you an idea of what to expect.
What to watch out for…
Most operators will throw what is called a baseline on CPA deals. A baseline is a minimum deposit amount that must be hit before the agreed CPA is paid. A common baseline would be around €20, but some casinos will attempt to sneak higher baselines in, so make sure you understand what that is going to be, and of course attempt to get it removed if you can. Most casinos won't remove it until you establish your traffic, but never hurts to ask.
Hybrid
A hybrid deal combines rev share and a CPA. So, you might see it presented as something like €100 + 40%. That means that upon first deposit, you'd be paid a €100 CPA + you'd also earn 40% in rev share for the lifetime of that player.
Hybrid deals can be a great way for affiliates to generate revenue upfront, while still generating recurring revenue from their players. The recurring revenue is piece is one of the most attractive parts to being an online casino affiliate, so is a great solution to get the best of both worlds.
What to watch out for…
For Hybrid deals, you'll have to deal with the same admin fees, player values & baselines, so you'll want to make sure you're on top of all that. In addition, you'll constantly what to be evaluating highest and best revenue. Which deal structure is going to maximize your company profits? Make sure you know the answer to that and go after it.
Now, depending on how new you are to the industry, and how many countries and deals you need to setup, sourcing all these could present a major challenge. You might consider utilizing an affiliate network like Bankrolls to help source the deals for you. Companies like that already have all the relationships in place and can help you get the best deals. Then as your company grows you can choose to continue with them or venture out on your own. Either way, it makes the beginning part much easier.
Conclusion
Succeeding in the online casino affiliate space isn't easy by any stretch, however, it's also one of the most financially rewarding businesses you can start if you have the right skills. If you have the creativity to think of a way to generate traffic to casinos that is underserved, or maybe that has never been done, then you could have an amazing business ahead of you. Either way, as with any potential business endeavor, make sure to do your due diligence beforehand, and ensure you set yourself in the best possible position to succeed.