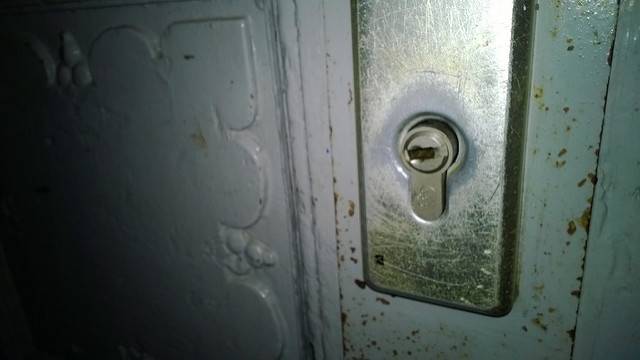 Have you been dreaming of a new kitchen or upgraded closets to increase storage space in your home? What about new plush carpet or a remodeled bathroom with sleek new tiles? While home renovations often address changes to the overall aesthetic of your home, practical renovations are also beneficial. Increasing the safety of your home can be achieved in simple and low cost projects.
Here are 5 renovations that increase home security.
Paying for Renovations
One of the biggest factors that keep homeowners from renovating their home is the cost. If you want to improve your home's security without draining your bank account, look into a home improvement loan. These loans can be used to pay for a variety of renovation projects for both the interior and exterior of your home. When looking for this type of loan, be sure to compare home improvement loan interest rates from different lenders. Finding the lowest interest rate means less money out of your pocket.
Replace Hinges, Locks & Door Jambs
The front door is the most convenient way to enter a home which means it's also convenient for someone who is looking to break in. While alarm systems are useful in alerting you during a break in, you can minimize the risk and boost your home's security by investing in a solid door and locks. A door with a solid core is a must. While decorative wooden doors are nice to look at, the glass inlay is easily shattered and wood isn't as sturdy or durable as steel.
To further boost your home's security, install steel door jambs and hinges as well as a Grade 1 deadbolt. These upgrades protect against lock picking or from an attempt to breach your home by kicking in the door. As a rule, replace your locks every few years and have them rekeyed to keep your home as protected as possible.
Get Started
Claim up to $26,000 per W2 Employee
Billions of dollars in funding available
Funds are available to U.S. Businesses NOW
This is not a loan. These tax credits do not need to be repaid
The ERC Program is currently open, but has been amended in the past. We recommend you claim yours before anything changes.
Mail Slot
Does your home have a mounted mailbox that's located next to your front door? While this type of mailbox is convenient, it may also be a tip for someone who is looking to break into your home. When mail starts to pile up in the mailbox, it's an indication that you're away from your home. This could give a burglar the green light to break in without being caught.
Piled up mail also presents the risk of identity theft. To mitigate these issues, install a mail slot in your door. The slot can be put on your front door or even your garage door. This allows your mail to be delivered without the fear of someone stealing it or someone noticing you aren't home.
Window Upgrades
Windows, especially ground-level windows, can be used to gain access to your home. While you may want to replace windows to prevent drafts and leaks, new windows also increase your home's security. All ground-level windows should have functioning locks and should properly close. As an added form of protection, consider using a steel bar to prevent someone from opening a window and gaining access into your home.
For higher windows, you'll want to ensure that there are no access points to these windows, such as a tree or a porch that could be climbed. If the upper windows can be easily accessed, ensure the locks are functional and that the windows close properly.
Surveillance System
These days there are all sorts of surveillance camera systems that allow you to have a full view of the exterior of your home. Many systems are extremely affordable and can be used on the go by connecting to a mobile device. These systems are often designed to be extremely discreet, which means you can secure your home without ruining your outdoor motif. With a quality surveillance system you can:
Monitor the perimeter of your home
Be notified of movement
Record and review video as necessary
On the market you'll find all sorts of surveillance systems, including those that you can install on your own. This is an easy project that greatly improves your home's security.
Add Outdoor Lighting
Darkness is the perfect cover for someone looking to break into your home. The more illuminated your house is, the more secure it is. To protect your home from the outside, start by adding outdoor security lighting. These lights often have motion sensors and turn on when nearby movement is spotted. This is a quick way to alert you of outside motion that may or may not be expected.
Higher-end outdoor security lighting systems come with a security camera, two-way communication system and a siren. Some of these systems even connect with your phone and will alert you when outdoor movement is detected.
Conclusion
When renovating your home, keep security in mind as well. While a new bathroom or an upgraded kitchen is nice, your home's security should always come first.