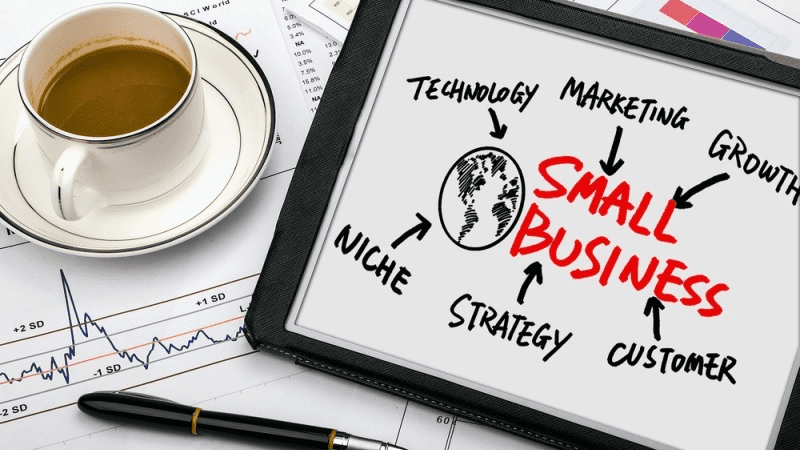 When you're managing a business with members, you have to exercise more caution than you usually would. Having members in your business is an excellent way to increase your chances of success. But, this doesn't mean that when you've already been able to collect members, everything ends there. It pays to go one step further in ensuring that you're ready to manage all of your members in the best way possible.
If your business is pretty new, this shouldn't be much of a problem as there aren't too many people to manage. But, once your business starts to expand and gain more members, you need to work double-time on your strategies–this isn't a time for you to relax. If you aren't careful enough, every year, you're going to find more clients leaving and not renewing their memberships.
To help you along this line, it's recommended that you sign up for a membership software, which is also referred to as an association management system. This can help manage an organization and its existing members. Through this software, all data about the members of the business are better recorded. So, if there's anything that you're looking for or need to upgrade, this can be done quickly. It's also through this technology that your team and yourself will have more straightforward means of communicating with your members.
This is only the beginning of the many benefits that organizations can gain from having a membership software in place. But, is there really a need to invest in a membership software?  What are the benefits that investing in a membership software can bring?
This article will give you the answers.
Should You Invest In A Membership Software For Your Business?
Despite the added costs that it's going to entail, it's still beneficial to invest in a membership software for your business. With a software that helps you in managing your members, you're able to enjoy a pleasant and cohesive system for your entire business. It makes the daily job of your team easier, and makes them more efficient and more productive as well.
If you're looking for something, you won't have to go through a frenzy of documents, spreadsheets, and other files. With a few clicks, you'll have the exact information that you're hunting for. 
In choosing from among different membership software options that could work for your business, there's no absolute approach. No two groups would need similar features. The key is for you to identify the exact features that will work to your business's advantage.
What Are The Benefits Of Investing In A Membership Software For Your Business?
Investing in a membership software will always prove to be worthwhile for any organization. It brings about so many benefits, and some of these are as follows:
It Makes The Job Of Your Staff Easier
For your business to operate efficiently, you need to make the job of your team easier. This isn't to say that you're going to spoon-feed them. This means that if there are manual tasks that could be automated, then do so. If there are system updates that can be done for better and more efficient operations, then don't hesitate to implement them. When your staff can enjoy an easier means of going about with your business operations, they become more productive. Instead of wasting so much time on manual tasks, now, they'll have more free time on their hands to work on other essential processes of your business.
Get Started
Claim up to $26,000 per W2 Employee
Billions of dollars in funding available
Funds are available to U.S. Businesses NOW
This is not a loan. These tax credits do not need to be repaid
The ERC Program is currently open, but has been amended in the past. We recommend you claim yours before anything changes.
Here are other ways a membership software can make your team's job so much easier:
Facilitates list segmentation

: With a membership software, it's now easier for your business to filter through your list of members. For instance, they can be grouped according to interests and demographics, among others.
Streamlines the day-to-day processes of the business

. Because activities of the business are now automated, they can now go through automated processes, which work more for the benefit of the business as a whole.
Integrates better with mobile and social platforms

. Through a management software, it's so much easier for your business to integrate your members with the followers of your social media platforms, and even of your membership website, like that of

joinit.org

. In effect, this allows for a more unified approach in dealing with your members.
It Keeps The Information Of Your Members Safe
In any organization, it's always imperative to keep the information of your members safe. When members key in their confidential details in your system, the last thing that they'd want is to find out that there's been a breach of all this information. If this happens, they'll lose their trust in your business, and, worse, you could be held accountable.
With management software, you're better able to protect the information of all of your members. As long as you keep your software safe, all their confidential information won't get hacked easily.
In managing a membership business, one of your core goals should always be to maintain a good standing relationship with all of your members. This begins with data integrity. For instance:
You won't miss out on recording prompt payments of your members.

You won't forget any renewal of your members.

You make lesser mistakes regarding the choices and the information of your members.
Truth be told, the more often that you commit the mistakes enumerated above, the less likely that these members are going to renew and continue to engage with your organization. With different systems in place, these mistakes can often be unavoidable. It's effortless to lose data and not to have a proper tracking of information when you don't have a good membership software in place. 
Here are reasons why data integration works better with membership software:
The database will be better able to manage targeted lists of your members.

There will be ease of syncing with the accounting software that you'll have.

There's a unified sign-in system with the members of your team managing your members.
It Helps Build A Stronger Community Of Members
With a membership business, you'll also want to build a sense of community. By this, it means that your members aren't aloof with each other. Yes, they may not always go out together or may not even know about one other's existence, but, as a part of the business that you run, these members should feel like they're a part of one, whole community.
For instance, you can better manage your members such that invitations to activities and other gatherings are easier. When you're operating a grocery store, it's easier for you to invite all your members to sales activities or pre-selling members-only events. If you own a gym, then you can also invite your members to various sports activities that they would be interested in.
One of the features of a good membership software is the message boards. Here, whatever information about your business that you want to broadcast can easily be put out there. Hence, no single member misses out on any announcement that you'll be making.
It's Easier To Customize Your Membership Database
The lifeblood of any membership business, other than the members themselves, is the database that controls the members. It's through this membership database that your business can stay on top of the needs of your members, as well as their respective statuses with your business. In effect, you can eventually grow your business without much hassle. Without membership software, it can be challenging for any business to customize their membership database. The result could be that you might be running a database that doesn't even meet the specific needs of your organization.
That said, here are ways on how a membership software makes it easier for you to customize your membership database:
It minimizes islands and loads of data that may not prove to be necessary.

It normalizes the various useful data that you have stored.

It specifies the rules about relationships of various data across different tables.

It defines the relationships among different tables in your software.

It helps you plan a better strategy for your business.
It Helps To Better Leverage The Existing Network Of Members
When there are positive changes that you'd like to make in your business, it's always best to start with the existing network of members that you have. Before looking into external factors, focus on the internal factors. With a membership software, it's easier for your business to leverage or work with the existing network of members that you have.
Generally, through membership software that you have, it's easier to work with a core group of members. It's through this group that you can also advance with better referrals. Then, through these referrals, you'll be able to gain leads. The whole point is that with the software, you can utilize to your advantage the current members that you have so that you can lead the entire organization to a higher level of success
What Are The Features To Look For In A Membership Software?
Now that you already know the benefits that investing in a membership software can bring, it's also important to discuss the necessary features to look for. Generally, there's no one-size-fits-all approach as different businesses will have their specific, unique needs. But, no matter the kind of membership business that you have, there's a universal list of features that you need to look for.
Some examples of such features include the following:
Joining and renewing memberships through filling out online forms

Website management through the same software

Event management and registration both by your team and for those who wish to be part of your event

Sending of newsletters to your members

Targeted email communications
How To Choose A Good Membership Management Software?
With the list of benefits and the features to guide you through the right management software, in closing, here's another takeaway. Here, you'll also learn about how to choose a good membership management software. It's without a doubt that choosing a good membership management software or system can be a very daunting one. 
Because the demand for management software is rising, this means that more companies offer this as a service. It's all up to you to choose the one that will work totally for your benefit. That way, you're better able to come up with the best solution for your organization.
That said, here are some steps to follow so that you can come up with a good membership management software:
Start first by looking inward and assessing the membership business that you are. What are you?  A sports membership? A beauty subscription? A grocery membership? Are there any inefficiencies in your current business membership that you wish to improve?  What do you like to see in your new management system? These questions can help you in providing that starting line with filtering through the numerous options of membership management software that you have.
Proceed, then, with determining the wants and the needs of both of your team and that of your existing members. This is the perfect time for your organization to list the features that you'll need, such that you can better manage the members of your business. 

Take a look at the overall picture of your organization. Remember that a system isn't just one product with one feature. This should encompass everything that will lead your business to a higher level of success. 
Conclusion
No one ever said that running a membership business is going to be easy. Especially when your organization starts to grow in size, it's going to be difficult for you to manage your organization effectively. The risk with ineffective management of your members is that your membership business will cease to survive. When the day-to-day demands of running a membership software get to you, it can only result in the worst for your business. With these benefits and so many more, now it should be clear that investing in a membership software is, indeed, necessary and beneficial for your membership business.
Author Bio
As a financial advisor, Roxanne Deus provides professional services based on her clients' financial situation. Roxanne has the necessary license and experience to provide accurate advice on investment planning, insurance coverage, and cash management. When Roxanne is not busy working with her clients, she spends her time writing articles about topics on investments and financial literacy.