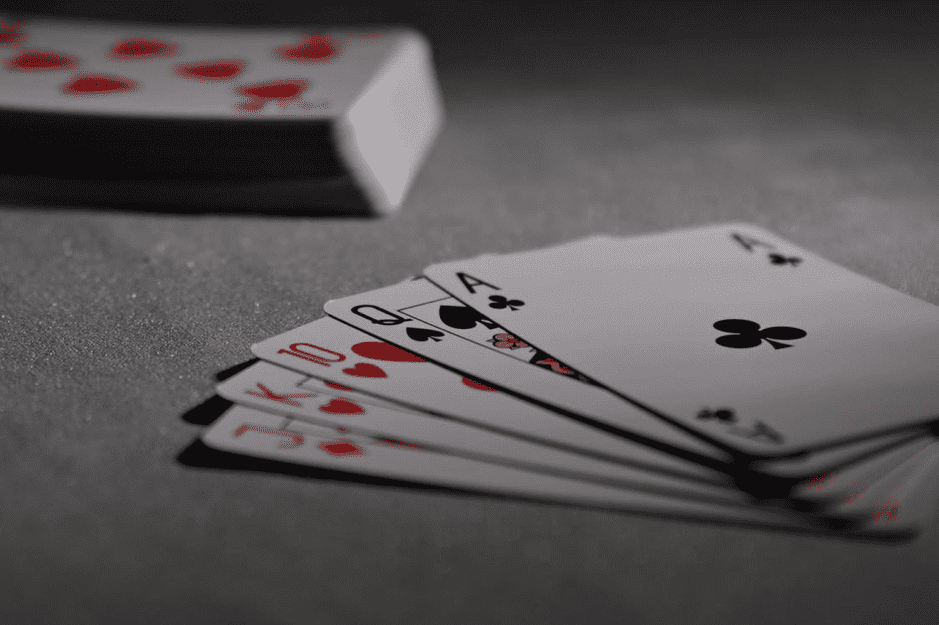 Creative investors are always on the lookout for novel ways to invest. From Bitcoins to classic cars, and from fine wines to pieces of art, all offer the potential investment opportunity, unfortunately, they may be as likely to lose their investment as to make money on it.
Other, more risk-taking individuals, prefer the thrill of a horse race, or the spin of a roulette wheel, although those typically aren't looked at as investments.
But for those who want the vicarious thrill of winning without having to rely on the performance of a horse or the chance landing of a little white ball, there is the ever more popular world of poker backing and staking.
At its most basic, this is when an investor agrees to pay a percentage of a poker player's buy-in to a tournament in exchange for an agreed percentage of any winnings that they may make. At its most successful, it can be very lucrative indeed, as backers of player Scott Blumstein discovered in 2017 when they saw a $40,750 return on an investment of just $60. Obviously, this is a very extreme example but there are plenty of other cases that prove its potential value.
For instance, the world-famous Daniel Negreanu reportedly sold 13% of his action before coming second in the 2014 Big One for One Drop. With a prize of $8.29 million it paid back investors of $5,000 a very attractive $41,440. Back in 2004 Greg Raymer won the world's biggest prize in poker – the World Series Of Poker Main Event. Of his $5 million prize, he paid out more than $2 million to those who had invested in him.
What is even more surprising is just how widespread the practice of poker investing is. It's estimated that around half of the players at this summer's WSOP event in Las Vegas had backing of some kind, whether from family, friends or serious investors.
Get Started
Claim up to $26,000 per W2 Employee
Billions of dollars in funding available
Funds are available to U.S. Businesses NOW
This is not a loan. These tax credits do not need to be repaid
The ERC Program is currently open, but has been amended in the past. We recommend you claim yours before anything changes.
Why players need investors
The reason is simple – for many of the big money tournaments the buy-ins can be too prohibitively expensive  for some players to take part. Or they may simply think that rather than putting up their own money they would rather swap some of their potential winnings in exchange for not having that responsibility.
A typical arrangement will see a backer putting up half of the buy-in amount on the agreement that they will receive 50% of the winnings. Or, if the investor agrees to front up 100% of the buy-in amount it's not unusual for them to receive a far higher percentage, say 80% leaving 20% for the player. This might sound like a strangely altruistic move by the player but when you consider that 100% of the risk is being taken by the investor, or investors, it puts things into a little more perspective.
Picking your player
Naturally, what investors are looking for are players who are actually going to win. In many cases they are chosen because the investor is a poker player and have played against their potential investee themselves. Otherwise, it's a question of really getting to know a player – their attitude and motivation, and whether they're going to be a thoroughbred or an also-ran.
For some of the very best players, they are also able to impose what's known as a mark-up. This means that they will charge what is effectively a premium of up to 20% in order to enter into an agreement. An example would be the investor having to pay $6,000 for a $5,000 investment in the player, who then keeps the extra $1,000 for themselves. It's a phenomenon that, unsurprisingly, isn't a big favourite with investors, as even the best players can have a bad run of luck and fail to justify their premium pricing.
While all we've discussed up to this point have been the nuts and bolts of how poker backing and staking works, perhaps now it's time to see what else there might be in it for the investor beyond the potential for returns.
The thrill of the game
In short, it's thrilling to see a player that you've backed do well in a tournament. And this is even more exciting if you're a poker player yourself as you get to witness the ebbs and flows of the game without experiencing any of the mental and physical strain of competing yourself. With some tournaments lasting not just hours but even days, this can be considerable. There is also the very obvious satisfaction of seeing a player whose skills you've personally observed justifying your choice.
When it comes to how you can invest in a poker player, like so many things in life it's time to turn to the internet. There are any number of sites that are there to match up investors with players or which work on the now well-established crowd funding model. YouStake and Two Plus Two are among the most widely used of these sites and using them offers some obvious advantages.
The first is that they provide a worldwide forum for bringing players and investors together. The second is that they include contractual agreements, something that has previously been lacking in the often-informal nature of poker backing and staking often just relying on gentleman's agreements and a handshake.
So, while this isn't an area to be gone into casually or when you're unaware of the potential risk, these routes do provide a good route in. After that, it's up to the skills of your player – not to mention the luck of the cards.