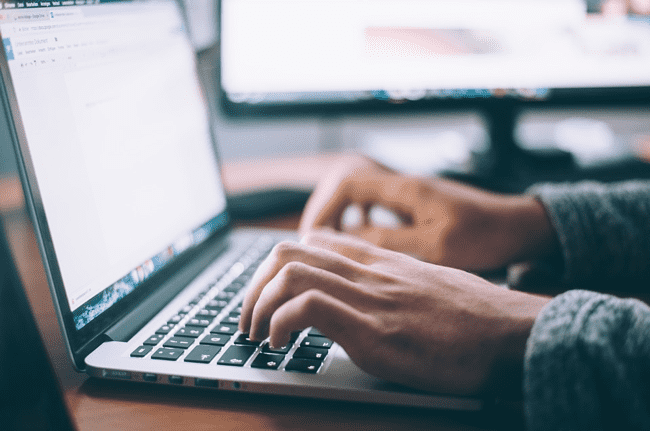 When it comes to looking for money-generating endeavors, people these days are no longer limited to 9-to-5 jobs to build their dream careers and dream lives. There's absolutely no reason why individuals should stay in a job that makes them unhappy. That's because these days, it has now become a lot easier to pursue passions in the comfort of your own home.
The internet has given many people the opportunity to get experimental with the way they want to grow their money. Some ventures may start as a simple side hustle—one that serves as a supplement to other jobs—but over time, it can be the main source of income that brings the most money to the table.
Why is an Online Jobs Website Worth Considering?
Trustworthy online jobs websites provide legitimate job postings. Over the years, they have gotten a lot better at sifting out the scams—whether it's from the employers' side or the employees' side.
Work-from-home opportunities, as you may notice, is a revolutionary concept for people who need it. However, scammers also saw it as a way to take advantage of desperate individuals who are willing to take on anything just to get a job.
Fortunately, eager applicants and employers no longer have to waste time figuring out whether the person on the other side of the transaction is the real deal or not. This is exactly where your monthly membership fees in online job websites go to.
Reliable online job boards like FlexJobs and Indeed use their members' payments to ensure that everyone that signs up on the site, whether it's employers or employees, are legitimate people.
Are you ready to see what awaits you in the world of online work? Here are a few reasons why such investments are recommended:
Minimizes Expenses
This may not be the immediate effect of signing up with an online job website, but in the long run, your investment will help you minimize overall expenses—especially if you're a small business owner looking for competent employees. Most of the people you'll find there have already been filtered by the management.
By reducing the time you waste on senseless applications, you get to hire the perfect employee immediately. This will significantly boost your income because you wouldn't need to keep on renewing your membership every month.
Get Started
Claim up to $26,000 per W2 Employee
Billions of dollars in funding available
Funds are available to U.S. Businesses NOW
This is not a loan. These tax credits do not need to be repaid
The ERC Program is currently open, but has been amended in the past. We recommend you claim yours before anything changes.
Delegate "Trivial" Tasks
Small business owners tend to lose a lot of time trying to do all the tasks in their whole workflow. They may think that they're saving money by doing everything by themselves, as they don't have to allocate extra funds for paying others. However, this may actually cause them to lose significant income because they couldn't attend to their most important tasks as the boss.
Online job boards can connect you with competent people who can do trivial tasks for you. Of course, you'll have to set a fair price for their salary.
Though this may seem like an added expense at first, this will eventually produce a positive domino effect. When you have more time for your responsibilities, the better your overall workflow will be. This, in turn, will bring you more clients and bigger profits.
Read Worker Reviews and Have Background Checks
One of the hardest things about finding someone to work for you online is you can never know for sure what kind of person you're dealing with. Unless you know how to do background checks, sometimes it can be difficult to know if the person you're talking to is really who they say they are.
Doing this by yourself usually wastes a lot of time and money. Fortunately, online jobs websites can already do the hard work for you.
By signing up with them, not only do you get to advertise more job posts, but you also get to read employee reviews from other employers. They also run the background checks to ensure that you're only getting the best ones on your team.
Filtering the best candidates allows you to get on with the hiring process immediately. Once hired, they're bound to make your business a lot smoother, which allows you to enjoy better monthly stats.
Allows You to Earn for Something You Truly Like
Some people find themselves thriving in all aspects of their life, especially financially, after switching to an online-based job. The newfound freedom and flexibility provide an avenue to explore various career possibilities, especially for those who want to get into online entrepreneurship.
Bringing your business online typically needs the help of experts in the digital world. This includes graphic artists, web designers and developers, e-mail support, chat support, etc. With their help, they can finally bring your visions into reality—but first, you must find where the best of them are, so you can focus on the quality of your products or services.
Online opportunities allow people to finally find money-making ventures that make them feel at home. When these opportunities lead them to something that truly matters to them, it makes the money come in easily.
But How Much Can You Really Earn from an Online Jobs Website?
Joining an online jobs website is an investment that doesn't bear immediate fruit. In fact, it may take hundreds of e-mail exchanges with prospective applicants before you finally find people that you prefer working with. However, once you find them, it's generally enough to make the time and money spent very worth it.
Additionally, the employees or colleagues you'll encounter in your online stint can make the big difference between simply keeping yourself afloat or finally achieving financial independence. Once you see the value in delegating tasks, your initial investment in online job websites will eventually bear more fruit than what you initially expected.
Being a Member of Online Jobs Websites Can Lead to Lucrative Endeavors
Online jobs websites have a lot to offer—to the average person who doesn't think much of their qualifications, and to the employer who's looking for trustworthy colleagues or employees. It's certainly an important investment for those who only want to get the best career opportunities.
Sometimes, luck can lead you to the people who are a perfect fit right away. For others, it may take a little more effort and dedication on their part to find the best candidate—not just in terms of schedule, but also in terms of skills, attitude, competence, and overall value and contribution to the team.
In time, you'll eventually be able to assemble the best team even if your initial resources were limited. As you establish your teamwork and standardize your processes, you'll soon figure out how to operate in a way that's effortlessly lucrative.
Author Bio
Daniel Urbani works as a financial planner who helps clients make wise decisions on their finances and investments. Daniel uses his knowledge of the securities markets to create a tailored-fit financial plan for each of his clients. Daniel spends his leisure time writing articles that talk about how readers can manage their finances well and make more money on the side.