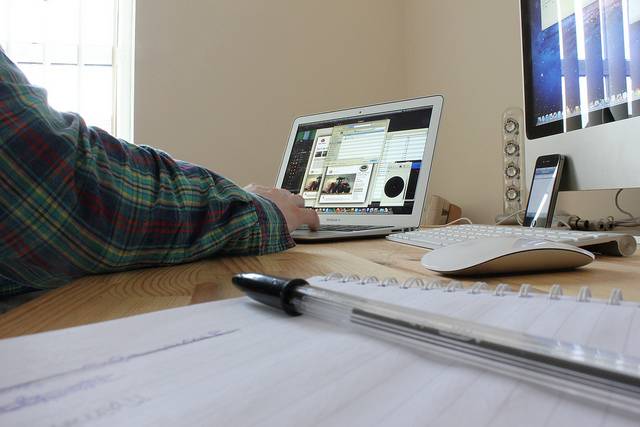 There are many reasons that can compel you to leave your regular job and find other options to earn money. It could be that you want to spend more time with your family or you want to turn your passion into a small business. If you want to achieve both goals, your best option is to invest in a small business that you can start at home. Running a small business at home comes with various benefits. Aside from having time and pace in your control, you also get to save a lot of money from paying office rental fees if you were to open your business somewhere else. However, starting a home-based business isn't that simple. There are crucial things that you need to consider, and they are:
Coming Up with a Start-Up Capital
Every business needs capital. A home-based small business also requires a good amount of investment to start running. If you were employed for a long time and were able to set aside money for savings, you can use this and make it grow by investing it on your new business. But if it isn't enough or you want to keep your savings intact, there are other ways you can gain a start-up capital to make your dream business a reality. One option is finding and convincing investors or potential business partners of the profitability of your business idea. The second option is applying for bank financing or a loan. However, you need to be sure that you can religiously pay your loan, along with its interest.
Deciding on the Nature of Business
Having a clear idea of the type of business you want to get into is also a crucial decision that you need to make when starting a home-based business. Focusing on your passion is a good start, but you will also be assessing your home if it's suitable for the nature of your selected business. You also have to consider the following factors that can affect your decision and the investment you'll need:
Get Started
Claim up to $26,000 per W2 Employee
Billions of dollars in funding available
Funds are available to U.S. Businesses NOW
This is not a loan. These tax credits do not need to be repaid
The ERC Program is currently open, but has been amended in the past. We recommend you claim yours before anything changes.
Product or Service– Decide on whether you want to make and sell products or services to your customers. If you're inclined to making and selling products, like home-baked goods and crafts, you will need enough space for storage and office. This also means that you need to outsource your materials from suppliers. If you want to opt for purely selling items, e-commerce and drop-shipping are excellent business models you should try since you won't need a storage space anymore, and all you need is a table and a computer to manage it. If you're going for a professional service business, a home office space should be fine. 
Equipment– The necessary equipment that you'll use also varies depending on the nature of your business. If your business is done mostly online, you'll need a reliable laptop or desktop computer. And you can do everything with just a table and chair for your home office. If you're going for a physical store or a shop, you need to buy shelves, chairs, tables, and other equipment that you need for production.
Filing Legal Requirements
Even when you're just running your business at your home, you still need to make it legit. So, you have to make sure that you comply with all the required documents for business registration in the right government agencies. For instance, here you can learn everything about opening a LLC in NC. You'll be paying for permits and other regulatory requirements that need renewal after a set duration by the law.
Opening a Business Bank Account
The money that you've allocated for your home-based small business should be separate from your personal finances. That is why it's very important that you open a new business account. It's where all your expenses and gains from business transactions will be securely stored.
Installing Business Management Systems and Tools
Technology has been a blessing to entrepreneurs in terms of providing the tools and computer software that makes managing business finances and operations easier. CRM or a customer relationship management system is a multi-functional software that allows businesses to manage every aspect of the business and customer relations in one place. Purchasing a CRM for your small business is an excellent investment. Some of the best business management systems and tools for small businesses include:
1CRM
WORKetc
Wintac
Jobber
mHelpDesk
Getting a Bookkeeper or Accountant
When you're still trying to build your business from the ground, you want to avoid hiring many employees. However, when it comes to managing your business finances and other legal and tax document errands, you simply can't do it on your own. You should invest in hiring an accountant or paying for accounting and bookkeeping services. This way, you can focus on your business operations and providing the best services to your customers.
Conclusion
Any business venture comes with risks. That is why a lot of thought and effort has to be poured into it to avoid costly mistakes right at the beginning. This list of considerations should give you an idea of how important it is to start with a clear business plan.