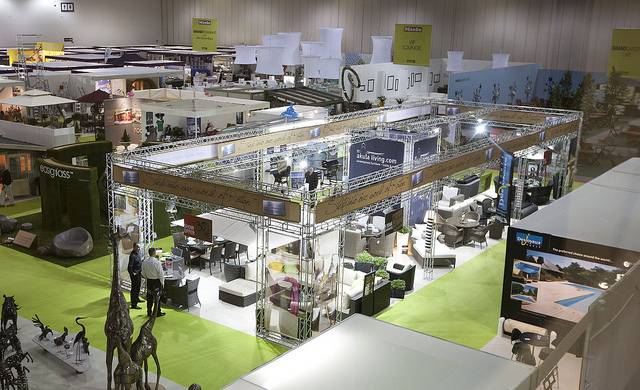 Trade shows give a business massive exposure to audiences that they otherwise would not have. It is not just consumers. Investors, potential partners, and possibly advertisers are present during these shows. That is why, it is vital that a brand does well in these events. However, having exhibition stands in Miami, for example, is never enough to achieve success, regardless of how beautifully crafted they are.
What does it take then to encourage sustained success from start to finish of a trade show?
Plan Ahead
This phase should already include having to be familiar with the conferences that may be available to your brand. More so, those that are best suited to your brand. Brands are sometimes more suited to one conference than the other. Picking the right one for you helps you make the most out of it.
Being out of place just creates negative attention. Although, at times, negative attention is attention still. However, that should never be your aim.
In addition, you may also want to consider choosing those where your competition is not around. This gives you the opportunity to monopolize all the attention generating undivided interest that you may not otherwise have gotten if you had someone with the same services or products as you. You just need to remember to manage this focus afterwards.
Get Started
Claim up to $26,000 per W2 Employee
Billions of dollars in funding available
Funds are available to U.S. Businesses NOW
This is not a loan. These tax credits do not need to be repaid
The ERC Program is currently open, but has been amended in the past. We recommend you claim yours before anything changes.
Study the Conference
Do your homework. If you shortlisted conferences that you think is worth your time, study it. Know which speakers will be attending, who are sponsoring the event, and who are you competing for the public's attention.
These are small details if you first look at it. However, in the grand scheme of things, mastering these will help you optimize your approach before, during, and possibly after the trade shows.
Frugally Smart
Participating in trade shows are never cheap. Registration alone can be very expensive. That is why, diligently picking which trade show to attend is very expensive.
Trade show veterans also mentioned that maybe it is better to first expose yourself to the atmosphere of trade shows by being an attendee first rather than immediately participating in one. This way, you can estimate and see what you can improve upon those who are currently in one.
Also, when you do participate in trade shows, explore every avenue you can save money. Check in at an Airbnb. Prepare your own meals. This way you can cut down on food and accommodation costs that would have gone to hotel stays and eating out in restaurants, regardless if it was fast food or not.
This could easily fall under planning ahead, but this is too important to leave out under one category.
Exposure is necessary for a business to succeed. It is the only way to keep on reminding the public that you exist. That is why making it work during a trade show, while at the same time, generating the most revenue is vital. Create a positive image, and make an impact especially with your exhibition stands in Miami.