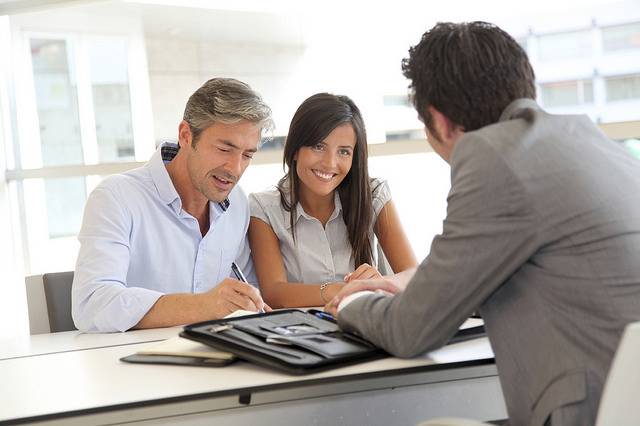 When you finally get the opportunity to wine and dine a prospect, you have to take full advantage of it. A failure to maximize these chances will end up biting you in the future. And while there is a lot to think about, you can't afford to ignore the first impression. Get this initial interaction right and everything else will fall into place.
4 Tips for the Ultimate First Impression
Research shows that first impressions are made within seconds of first seeing and interacting with an individual – and this tendency is purely biological. Depending on what data you reference, you have between 7 and 30 seconds.
"In all likelihood our inclination to make these snap judgments is rooted in our early evolutionary need to determine whether or not a stranger poses a threat," business consultant Michael Woodward, Ph.D., explains. "The ability to quickly recognize the expression on a strangers' face and the intent their posture is signaling could mean the difference between extending your hand or running for your life."
We don't spend a whole lot of time thinking about first impressions, though we make decisions based on them every single day. In your personal life, first impressions often lead to friendships (or stop potential friendships from forming). It's also what dictates whether or not you ask someone on a second date.
While these aren't necessarily trivial matters, they pale when compared to the ways in which first impressions impact success in the business world. Learning how to make a positive first impression when entertaining business prospects could mean the difference between losing a potential sale and significantly improving your earnings.
Get Started
Claim up to $26,000 per W2 Employee
Billions of dollars in funding available
Funds are available to U.S. Businesses NOW
This is not a loan. These tax credits do not need to be repaid
The ERC Program is currently open, but has been amended in the past. We recommend you claim yours before anything changes.
If you're looking to improve this area of your networking and sales strategies, the following tips will help you gain a bit of traction:
Choose the Right Outfit 
While you might call this superficial, the reality is that what you wear has a direct impact on how people perceive you. How you present yourself in a visual manner says something about what you're like on the inside.
You don't need an Armani suit and $15,000 Rolex on your wrist to make a positive first impression. You should, however, look well put-together. A nice tailored suit and quality timepiece will suffice.
Always Be On Time
Is there anything more frustrating than having someone show up late to a meeting? When someone shows up late, you automatically jump to conclusions. Either they're lazy and don't care, or they're incompetent and incapable of discipline.
By showing up on time – and even a few minutes early – you show people that you're disciplined and respectful of their time. This goes a long way towards making people like you.
Ask Good Questions
A lot of people fall for the myth that they have to say all the right things in order to make a positive impression. In reality, you don't have to say much at all. The key is to ask the right questions and carefully listen. This makes the other individual feel good (everyone likes to talk) and reduces your chances of saying something wrong.
Smile Often
The final suggestion is to smile often. A smile is a universal sign of satisfaction, friendliness, and compassion. You could both be speaking entirely different languages, but a smile has a way of breaking things down and helping you connect.
Don't Underestimate the Importance of the First Impression
If you aren't giving any attention or thought to first impressions, you're missing out. While there are certainly things you can't control about a first impression, the more you know about them, the more you're able to influence perceptions in a positive manner. Keep these tips in the back of your mind the next time you entertain a prospective client.