MEXC Review: A Comprehensive Overview 2022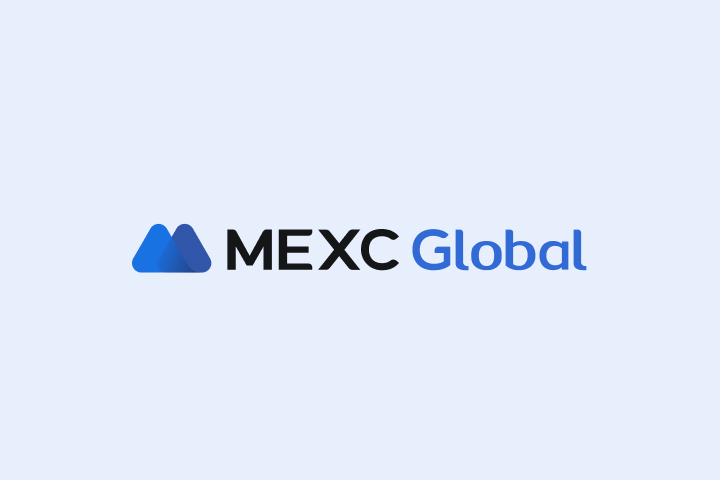 MEXC
High-performance and mega transaction matching technology
Quality and responsive customer support with live agents
Offers a curated collection of educational content for crypto enthusiasts
Provides top-notch security tools to ensure the safety of users' assets
Pros
Offers one-stop trading service
User-friendly mobile application
Supports over 1520 crypto assets
Cons
Less popular compared to other exchanges
Supported cryptocurrency change depending on the region
Does not allow fiat withdrawals
MEXC Ratings and Reviews
MEXC is a centralized cryptocurrency trading platform known for its high-performance and mega transaction matching technology, which can complete 1.4 million transactions per second. Founded by pioneers of financial and blockchain technology, MEXC caters to over 10M users in more than 170 countries worldwide.
The MEXC exchange offers its users one-stop trading services such as spot, margin, leveraged ETF, and futures trading services and supports many cryptocurrencies. With over 1,500 coins traded on its platform, MEXC is the third-largest exchange in terms of supported cryptocurrencies. 
MEXC's unique selling point is its updated portfolio for DeFi-based products, DeFi coins, and low market-cap gem cryptocurrencies. MEXC exchange also has an in-house token called MX.
MEXC Pros & Highlights
MEXC has a user-friendly interface and fully functional mobile application that keeps its users engaged.

The exchange supports more than 1,520 crypto assets, and it is the forerunner of the Decentralized Finance (DeFi) coins.

MEXC offers a curated collection of educational content and tutorials to crypto enthusiasts.

The platform is one of the few crypto exchanges that provide ETF (exchange-traded funds).

The exchange has global compliance certificates for four countries, Canada, Australia, Estonia, and the United States, and provides support for multiple languages.

MEXC has responsive customer support with live agents.
MEXC Cons & Risks
MEXC is one of the lesser-known cryptocurrency exchange platforms. 

Cryptocurrencies available for quick buying are limited on MEXC and change depending on the region. 

MEXC does not allow fiat withdrawals to its users. To cash out, users should transfer their cryptocurrencies to another exchange.
MEXC Features
MEXC stands out amongst its competitors from its features, especially by paying back to its blockchain community and being user-oriented. Sixty percent of the merchandising fees are distributed to MX holders as a bonus, with the other forty percent utilized to purchase back and burn their local MX tokens each month.
MEXC has various trading features and products for crypto investors at all levels. In addition to spot and futures trading, MEXC also offers earning and investing opportunities with diverse blockchain-based tools and to users holding MX coin, the platform's own token. 
Launchpad:

Investment opportunities for new projects allowing crypto traders to get the token listed in advance. 

Kickstarter:

This event is an activity during the pre-launch stage of a project in which the project initiates voting for the launch on MEXC and then rewarded with airdrops. 

MX Defi:

Allows users to complete token mining and DeFi staking for earning rewards. 

MX Zone:

Using MEXC's decentralized digital asset, MX token, users can deduct trading fees, subscribe to the new launchpad, and participate in M-Day event. 

Slot auction and Assessment Zone Voting:

Thanks to these features, crypto traders can participate in voting for their favorite projects in Polkadot and Kusuma to get rewards.

Staking and ETH 2.0 staking:

This feature allows crypto traders to receive rewards through PoS mining pools on various blockchain platforms.
MEXC Prices and Withdrawal Fees
MEXC has a straightforward fee structure;
The crypto exchange does not charge a deposit fee for any amount of funds.

Cryptocurrency withdrawal fees are dynamically calculated based on the network status. Users can consult the withdrawal fee chart available on the

MEXC fee page

. 

Fiat withdrawals are not supported on MEXC.  

Users holding MX tokens can get a 20% deduction on trading fees.

The transaction fee for spot trading is 0.200% for makers and 0.20% for takers.

For futures trading, the rates may vary according to the minimum USDT balance requirement in the wallet of the future:
Level

Futures wallet balance

(USDT)

Condition

Trading volume in the past 30 days

(USDT/USD)

Trading fee discounts

Maker/Taker

Maker/Taker

After discount

LV 0

≥ 0

or

≥ 0

1 / 1

0.020% / 0.060%

LV 1

≥ 10,000

or

≥ 10,000,000

0.95 / 0.95

0.019% / 0.057%

LV 2

≥ 20,000

or

≥ 20,000,000

0.9 / 0.9

0.018% / 0.054%

LV 3

≥ 50,000

or

≥ 50,000,000

0.85 / 0.85

0.017% / 0.051%

LV 4

≥ 100,000

or

≥ 100,000,000

0.8 / 0.8

0.016% / 0.048%

LV 5

≥ 200,000

or

≥ 200,000,000

0.75 / 0.75

0.015% / 0.045%

LV 6

≥ 500,000

or

≥ 500,000,000

0.7 / 0.7

0.014% / 0.042%
Company Background & History
MEXC was founded in Seychelles, East Africa, under the name MXC in 2018 by Microsoft CFO Ryder Junji and a team of financial and blockchain experts. 
The crypto exchange platform rapidly grew in 2019 and accounted for 5% of the global digital asset market. [1]. To reach its global expansion mission, in 2021, MXC rebranded as MEXC Global.
The company has successively acquired compliance licenses in 4 countries, including Australia, Estonia, Canada, and the United States. 
In 2022, BitKan, the largest cryptocurrency brokerage exchange globally, announced a strategic partnership with major exchange MEXC Global. According to John Chen, CEO of MEXC, the global exchange platform will expand faster than ever, allowing BitKan users to take advantage of differences in funding rates across MEXC.[2]
As of 2022, MEXC offers blockchain-based tools and services in more than 170 countries with over 10 million users.
Trader Tools & Trading Experience
MEXC has various features which turn trading into an experience for its users:
Spot trading and margin trading: The MEXC exchange offers spot and margin trading for hundreds of coins and trading pairs. For margin trading, MEXC provides up to 72 coins with varying degrees of leverage from 2x to 10x.
Quantitative trading: MEXC's trading feature without additional charges helps users save time and effort and capture more profit margins.
Futures trading: With the futures trading derivatives tool, traders can buy long or short positions on coins and enjoy up to 125x leverage on USDT-margined or Coin-M futures.
ETF Trading: One of the most popular derivatives tools of MEXC, enabling trades of major cryptocurrency indices and Defi assets index up to 3x. This trading method has no liquidation risks since the price of the chosen asset will never approach zero.
What Cryptocurrencies are Available on MEXC?
MEXC supports over 1,500 coins and at least 2019 trading pairs. The most active trading pair on the exchange platform is BTC/USDT.
Some coins listed on the MEXC;
Bitcoin (BTC)

Ethereum (ETH)

USD Tether (USDT)

Polkadot (DOT)

DogeCoin (DOGE)

Stellar (XLM)

Litecoin (LTC)

Tron (TRX)

Ripple (XRP)

Chainlink (LINK)
Security: Is MEXC Safe & Secure?
MEXC utilizes security features such as 2FA and email or phone verification codes to protect its users' assets. In addition, the crypto exchange is known for working with other top-notch security companies to fully ensure the safety of users' assets. 
It has a high-end cold storage wallet, managing about $500 million in cryptocurrency deposits. For crypto exchanges, it is very critical to keep users' assets in cold storage, which means storing all the data completely offline with a physical device. Hackers can easily access hot storage or software wallets once they find a breach in the system. 
MEXC also builds high-tech security risk control and anti-DDOS systems against hacking. 
As of October 2022, there have been no security issues related to the exchange.
Customer Support: Contacts & How to Get Help
MEXC has efficient customer support, live agents, and a help center on its website. Users can contact customer service by emailing service@mexc.com or submitting a ticket via the crypto exchange's website.  
In addition, there is an extensive FAQ on MEXC's website with how-to guides proposing solutions to users' problems.
KYC, Taxes & IRS Reporting Details
In order to start trading on MEXC, users are required to sign up with the platform. KYC details must be completed for those who want to upgrade withdrawal limits.
There are different levels of KYCs, each providing additional benefits to the user:
| | |
| --- | --- |
| KYC Level | Daily Withdrawal Limit |
| Primary KYC | 80 BTC |
| Advanced KYC | 200 BTC |
| Institutional KYC | 400 BTC |
According to MEXC, capital gains and losses from cryptocurrency trading and investing must be reported on tax returns. To facilitate taxable income reporting for its users, MEXC partnered with CoinTracking.
MEXC also provides complete transaction logs of every crypto trade and movement, including spot/margin and futures history, enabling its users to export transaction history as a spreadsheet. [3]
Who It's Best For
MEXC is a better-suited option than most exchanges for users who prioritize security and prefer advanced technology. 
Focusing on DeFi coins and EFT Trading, MEXC offers various cryptocurrencies and assets to those looking to invest in coins rare to be found in other exchanges. 
MEXC is designed for novice and experienced traders who value a user-friendly interface, security, and efficient customer assistance.
With no reported hacks, breaches, or security issues, MEXC carries a high trust score, making ita reliable exchange to trade.