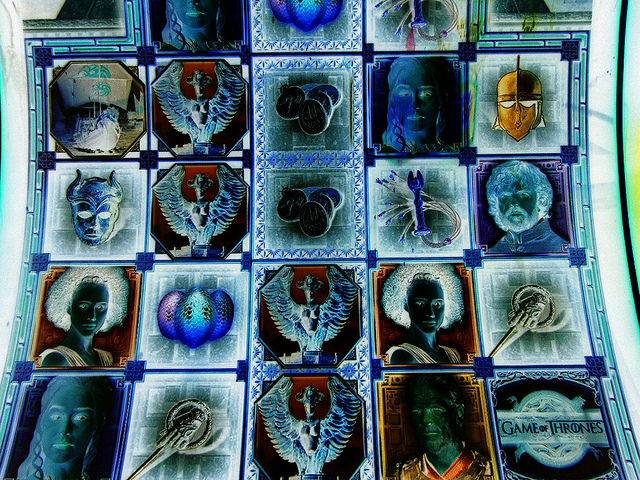 The US online gaming market is currently at something of a crossroads. With online gaming sites and casinos having long been legal in states such as New Jersey, Delaware and Nevada, it seems that other states are also poised to join in. When you factor in the extra taxes that a state can make from online casino sites, it is easy to see why this could be a fast-growing sector in North America. New Jersey alone made almost $30m in taxes back in 2016, which shows the amount of money that is involved.
The recent May 2018 Supreme Court ruling that allowed legalized sports betting in New Jersey could also open the floodgates for future expansion of the US gaming market. With more people being able to bet or play games online in the US, the sector can only grow.
For the savvy investor, this naturally leads to thoughts of how to profit from this expected future growth. If you have some spare money to invest and need a few ideas on how to get involved in the US gaming market, then the below should help.
Invest in gaming companies
The obvious investment choice is direct investment into online casinos or the companies that own them. When it comes to online gaming in the country currently, big players include companies such as The Stars Group and Betway. Investing money in shares of these companies could see potentially big returns if the gaming market in the US continues to expand.
Of course, you may also want to keep an eye on companies that do not operate in America as yet but may announce plans to do so in the future. Any online casino site or parent company that moves into the huge North American market down the line could well see its share price rise as a result.
Get Started
Claim up to $26,000 per W2 Employee
Billions of dollars in funding available
Funds are available to U.S. Businesses NOW
This is not a loan. These tax credits do not need to be repaid
The ERC Program is currently open, but has been amended in the past. We recommend you claim yours before anything changes.
Invest in the infrastructure
Profiting from US gaming does not always mean directly investing into casino sites. Money can be made from investing in the infrastructure that they require to operate.
Software developers, including big names such as Quickspin or NetEnt, are a classic example of this. If these companies begin supplying software to US online gaming sites, then they will generate more revenue and should see their stock rise. By the same token, investing in the platform providers that give online casinos the technology needed to operate can be an alternative method. Companies here include Rush Street Gaming, which powers the popular SugarHouse Online Casino among others.
These platform providers are essential for any casino site, so if the US market breaks out in the future, then they could be worth investing in also. When you begin to look into the infrastructure that gaming sites use, the alternative ways of investing in them become clearer. From the telecoms providers that enable them to function digitally to the app development companies that may be needed to produce mobile versions of the main site, there are many ways to profit through investment.
Invest in offshoot sectors
Although you may think of profiting from a company or sector directly attached to a gaming site, there are other forms open to investors here. Real estate is a great example of this. Widely seen as one of the most stable investments historically, it is also an area that could combine with gaming to generate a decent return.
If you own land in an area where an online gaming company wants to base its US HQ, then you would be likely to see a good profit when sold. In similar terms, if you own a building that a gaming company wants to buy or rent for its offices, then you would also profit. Once this happens, the possibilities for investors in the area that the gaming company is situated are huge. Extra workers at the gaming company mean extra custom for any café, coffee shop or store that you have invested in there.
Malta shows what could happen
A great example of how the US gaming sector could develop is Malta. This small European island is the base for a lot of the major online gaming sites in the region. This has seen the island's overall economy flourish. If any companies that may end up moving to the US converge as they have done in Malta, then it could bring more jobs and boost other areas such as real estate and local business.
Whatever happens next in the US gaming market, investing now could be the smart way to profit overall. Whether it is direct investment into casino site shares, gaming companies or real estate, it certainly seems like one area that could give you a decent return in the long term.