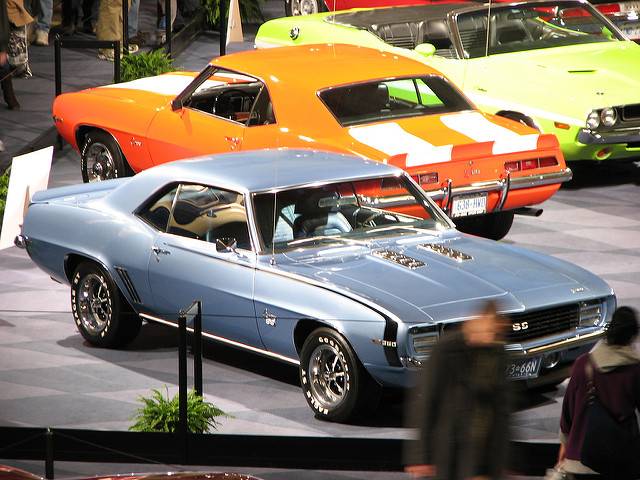 The classic car game can get pricey once you start to invest as an owner. Going to car shows and browsing online can be minimally expensive if not free, but once you sign a title and open your garage you will also have to open your wallet. Do not let your heart blur your head into making an unsound purchase, then you run the risk of feeling burdened by your hobby, which is the antithesis of having a hobby in the first place.
Purchasing Options
If you are considering buying, regardless if you are first time, or a seasoned vet, always compare options when available. One snag that buyers can run into with classic cars is availability. If you have a narrow search, you limit yourself and your purchasing options. This is ok, and you can still find ways to manage associated costs, but you will have to be more realistic about where you can buy the car from based on availability. Dealerships provide you with the gift of time, there is less immediate pressure when you go this route.
However, if the specific vehicle you want is being sold to the public through an auction, and you are forced into that arena you still owe it to yourself and your finances to shop around as much as possible. You can research the best online and in-person classic car auctions to gain an understanding of how purchasing through them works, and what to expect. Some find it helpful to attend a live auction where they do not intend to buy just to gauge the temperature of the experience so they are not caught off guard when more is at stake for them. Doing this research also highlights the differences between online and in-person classic car auctions, if you are a first-time buyer, research is one of the most reliable ways to avoid mistakes that can either cost you the car of your dreams, your hard-earned money, or both.
Get Started
Claim up to $26,000 per W2 Employee
Billions of dollars in funding available
Funds are available to U.S. Businesses NOW
This is not a loan. These tax credits do not need to be repaid
The ERC Program is currently open, but has been amended in the past. We recommend you claim yours before anything changes.
Associated Costs
Unlike shopping for and owning a modern vehicle, classic cars come with a unique set of expectations and requirements that sometimes do not present themselves until after the purchase has been made. Online research is a great way to gain perspective and find some Q and A articles that will help you to understand what to expect financially once you have made this investment. Modern vehicle shopping generally occurs close to the buyers' home, however when looking to invest in the classics, people are more willing to travel to obtain their specific dream car. This can be considered a hidden cost.
Take into consideration location when you are browsing and include the cost of travel in your overall budget to keep your spending in check. Classic cars also require more upkeep that modern vehicles, so factoring things like supplies, mechanic fees, and even gas type and mileage should all be thought about prior to making your final investment. Nothing can be predicted down to the dollar, and do not become discouraged by the sticker price of investing in classic cars, simply be aware that owning one looks different than owning modern vehicles and accept and anticipate the costs to look different as well.