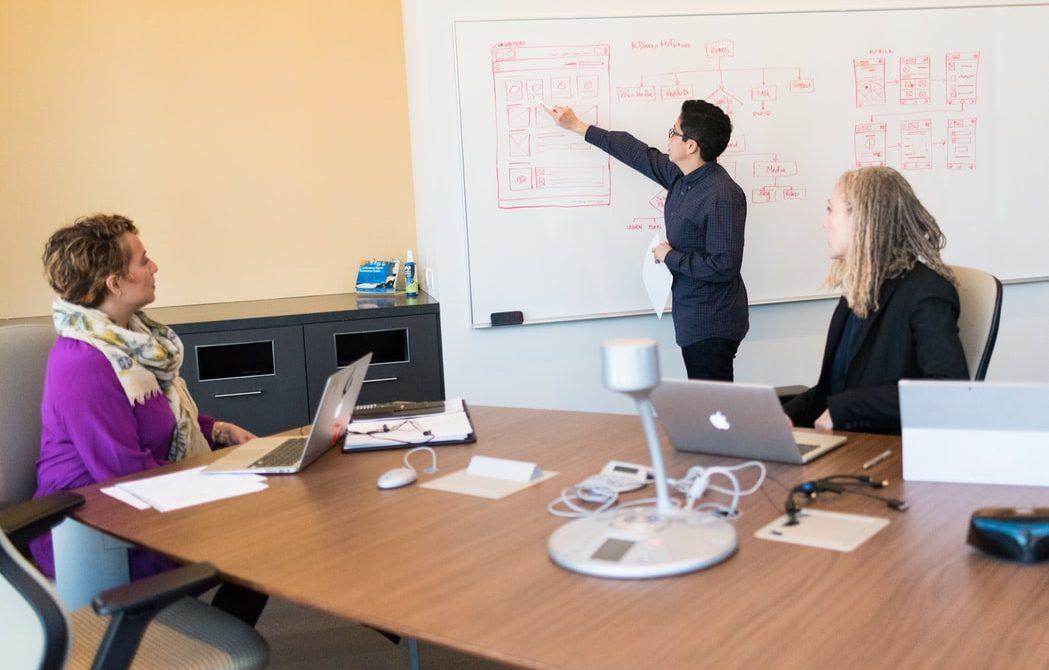 Software development teams can be a great asset to any company. They can help with everything from creating new products, improving processes and systems, or even helping keep the lights on when it comes to infrastructure. 
But before you commit your hard-earned money into hiring a team of developers, there are some red flags that you should look for first. 
This blog post will outline five signs indicating whether a software development team is suitable for your business needs.
Size of the Team
First, look at the size of the team. When it comes to software development companies and outsourcing your project, smaller is better. This means that they should only have a handful of people on staff and even fewer working on active projects for clients. 
If you see a firm with more than five developers listed as part of their team, that should be a red flag. They are likely just putting up anyone who can string together some code and calling them "developers" to pad the numbers.
Smaller companies will generally have less overhead than larger ones so that they can charge you less for your project. 
Get Started
Claim up to $26,000 per W2 Employee
Billions of dollars in funding available
Funds are available to U.S. Businesses NOW
This is not a loan. These tax credits do not need to be repaid
The ERC Program is currently open, but has been amended in the past. We recommend you claim yours before anything changes.
You may think it's more efficient to hire a large development company with more people to handle your project. Still, the reality is they will waste your money on overhead and not do any of the work.
Complete Team with Specified Roles
Look at their team. Is it made up of generalists or specialists? This is important to keep in mind because you don't want them to hire jack-of-all-trade developers when your project requires specific skillsets.
Suppose the team they present is made up of generalists. In that case, this should also be a red flag since it means that none of the developers will have any real depth in their knowledge and experience with different software and automation testing tool to speed things up. 
This will likely cause a lot of delays and holdups, especially if you need something developed that requires skills the developers don't have.
How They Charge You
Next, you need to investigate how these companies charge you for their services. The adage "you get what you pay for" rings true when outsourcing a project. If you find a company that charges roughly the same as everyone else for your project, it is likely because they are only giving their employees half of what they should be getting paid and then passing on all of the cost savings to you.
Look at how these companies charge you. Are there any extra fees, or are they charging you a flat rate for the project? If there are extra fees, it could be because they have padded their costs to make up for what they aren't paying their employees. 
They may also tack on additional charges if something doesn't work correctly with your software right away so that when you pay them more money, it's just a way for them to make more money from you.
Last, look at how long it takes these companies to get paid after the client completes and accepts a project. If they insist on payment before then or try charging your credit card automatically without your permission, that should be a red flag as well since this is usually an indication of poor customer service and shady business practices.
Communication
When it comes to software development projects, a lot of the communication has to be done in writing, especially if you are working with a remote team that isn't local. If you find these companies have little or no information on their website about how they communicate during your project, this is also likely going to be an issue.
Look for information on what communication methods they use and how often you can expect to hear from them during the project. Are they only communicating through email, or do they offer a phone number as well? These days it is likely that at least some of their communication will need to take place over chat programs like Skype or Slack, so look for that information.
Suppose they don't offer any of this basic communication information on their website. In that case, you may want to think about moving onto another company since poor communication can cause many issues when it comes to software development.