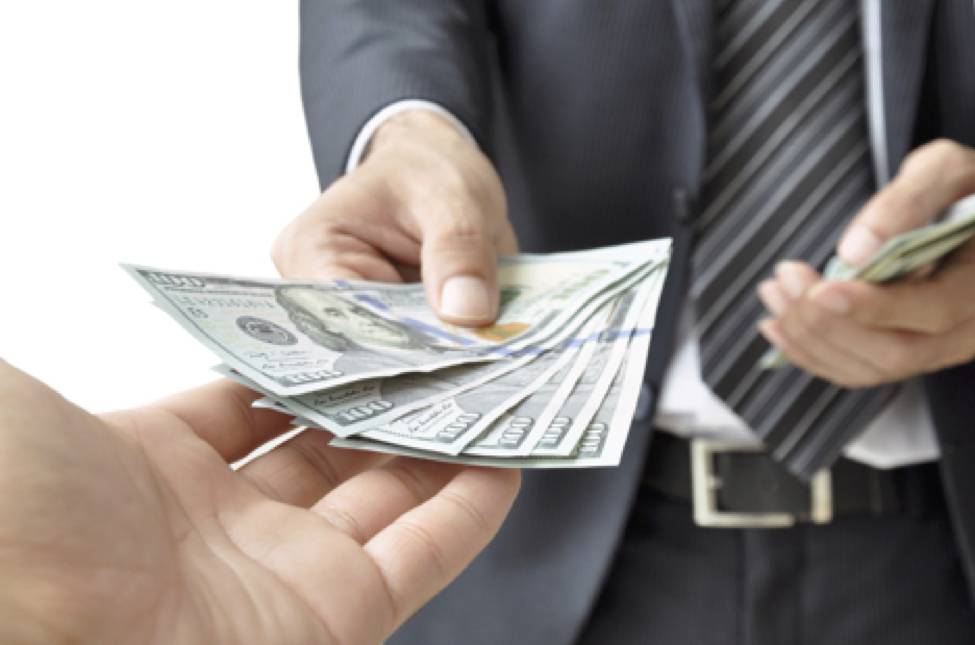 Every year, more than five million homes are sold throughout the country.
Are you looking to put your house on the market? If so, you're going to have a lot of competition.
That can be a good thing if you have the time to wait for the perfect buyer to come along. What if you're in a hurry to move, though, or aren't able to put in work to improve your home before selling?
If you've been wondering "should I sell my house for cash?" instead of working with a realtor, keep reading. Listed below are seven reasons why this might be a good idea for you.
1. Faster Sales Times
We've all seen those houses that seem to sit with a "for sale" sign in their yard for months on end. If you don't want your house to be one of those, you definitely ought to consider selling your house to a real estate investor.
When you sell your house for cash, the sales process gets wrapped up very quickly. In fact, most buyers can get you cash for your house in about a week.
The idea of an efficient sale is often so appealing to sellers (especially those who are looking to move in a hurry) that they don't even mind getting paid a little less for their house than they would if they were selling it on the market.
2. Sell As-Is
With cash sales, you don't have to worry about making any expensive and time-consuming repairs to your home. You get to sell your house as-is, which takes a lot of weight off of your shoulders.
Most cash buyers will purchase houses in any condition too, so you don't have to worry about being disqualified because of cosmetic or structural issues.
3. Spend Less
In addition to saving money on repairs, you also get to save money on realtor's commissions and closing costs when you sell house for cash to a buyer.
Realtors take a percentage (sometimes a significant amount) of the proceeds of your house. Sometimes, you also have to agree to pay for the buyer's closing costs when you sell to a realtor, which also means less money in your pocket.
Get Started
Claim up to $26,000 per W2 Employee
Billions of dollars in funding available
Funds are available to U.S. Businesses NOW
This is not a loan. These tax credits do not need to be repaid
The ERC Program is currently open, but has been amended in the past. We recommend you claim yours before anything changes.
4. Stress Less
When you sell your house with a realtor, there's always the risk that something can go wrong at the last minute. For example, the buyers might not have their loan application approved and the sale could fall through.
Things like this rarely happen when you sell home for cash to a buyer. They often already have the money lined up and can give you cash for your house right away.
5. No-Obligation Offers
You're not obligated to accept an offer from a cash buyer. If you haven't decided what you want to do yet but just want to see what kind of offer you'll get for your house, you can, and you won't be penalized for it or pressured into making a choice right away.
6. No Showings
This is another huge benefit of selling to a real estate investor.
There's no need to exit your house at the drop of the hat because your realtor's coming by with potential buyers. You also don't have to worry about keeping your house clean and free from clutter to make it more appealing.
Showings can be very stressful to sellers, but you get to avoid all of this when you sell your home for cash.
7. Stay in Your House Longer
Selling to a cash buyer can be very appealing when you need to move in a hurry. It can also be appealing to people who want to stay in their houses longer.
If you need time to prepare for your move and get your finances in order, you might be able to work out a deal with a cash buyer so that you can stay in your house until everything is squared away.
How to Sell Your House for Cash
Do any of these benefits pique your interest? If so, you're probably wondering how you go about selling your house for cash.
The good news is that it's quite easy to do. If you follow these steps, you'll be able to sell your house for cash in no time at all.
Find a Reputable Buyer
The first step toward selling to a cash buyer is finding one. It's easy to look online to find local Florida cash home buyers.
When you're considering different buyers, be sure to check that they're licensed to work in your area. You may want to check their online reviews, too, to see what other people's experience has been working with them.
Contact Them and Give Them the Details
Once you've found a buyer who seems promising, reach out to them and give them some basic information about your house. This includes your address and the condition your house is in. They'll get back to you right away (often within 24 hours) to schedule an inspection.
Receive an Offer for Your House
After they've inspected your home, the buyer will get back to you with a fair, no-obligation offer. They'll then give you some time to consider that offer.
Accept or Reject the Offer
Once you've considered the offer, you'll decide whether you want to accept or reject it.
If you reject the offer, you may be able to negotiate with the buyer. You can also reach out to another buyer to see if they're interested in purchasing your house.
If you accept the offer, you'll move forward with the sales process. Usually, you can close on the house within one or two weeks of accepting.
Should I Sell My House for Cash?
There are plenty of benefits that come with selling your house for cash.
Now that you know more about these benefits and the sales process, do you have an answer to the question "should I sell my home for cash?"
Whether the answer is "yes" or "no," we've got lots of resources available to you on our site.
Check out our real estate articles to learn more about selling your house to a cash buyer, fixing it up to sell on your own, and everything in between.