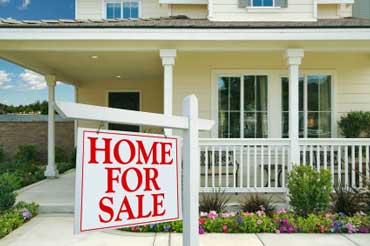 As an investor in the real estate business, making use of a realtor would reduce your profit and also increase the cost for your would-be clients. By bypassing realtors, you can develop a personalized relationship with your clients and encourage them to refer you to more people. 
Trying to navigate your way as a real estate investor without an agent might seem hard to do, but it is possible. Below is a step by step guide on how to sell a house without a realtor. 
Research the Market and Set Your Price
Once you have made the decision to sell your home(s), you need to carry out research and analysis of the appropriate value of the house. It is important to get the estimated value for your house(s), and you can do by comparing the prices of your houses with that of other similarly-structured houses in the area.
You can also use the Federal Housing Finance Agency's house pricing calculator to review the prices of the houses you want to sell. By carrying out research and making analysis concerning the homes you want to sell, you can narrow down your options and reflect on the best prices to go with. 
You should also gather basic information about the properties during the research and analysis phase, such as the year the house was built, the survey plan, the architectural design, bedroom and bathroom count, square footage, presence or absence of a fence, etc. 
You also need to include information about the cooling and heating system, parking arrangement, lot size, etc. This information would be your listing description and it is crucial to getting the right pricing for the properties you want to sell.  
Place Strategic Adverts
Asides the house listing platforms, you should consider advertising your properties digitally and traditionally. You can create a social media account on platforms such as Facebook, Twitter, Instagram, etc. for your properties and manage the account.
In addition, you can secure a dedicated website for your property sales business and also make use of Google to advertise on various websites. Write about your property sales on sites such as Craiglist, Nextdoor, Quora, Yahoo, etc. You can also place posters and signs close to your properties to advertise them. 
Get Started
Claim up to $26,000 per W2 Employee
Billions of dollars in funding available
Funds are available to U.S. Businesses NOW
This is not a loan. These tax credits do not need to be repaid
The ERC Program is currently open, but has been amended in the past. We recommend you claim yours before anything changes.
Don't overlook the importance of word of mouth and complimentary cards. Everywhere you go, be ready to inform investors and other buyers of the properties you have for sale. Doing all these would help you get Very Fast Home Buyers.
House Listing
Before placing adverts, you need to make appropriate moves to get your properties listed on housing market sites. One thing you need to pay attention to when doing the house listing is the pictures. 
The images attached to your property listings are vital because most people are drawn to captivating pictures of homes. Therefore, you need to take professional shots of your houses up for sale. 
Ensure that the photographs capture diverse angles of the interior and exterior parts of the homes with sufficient natural light. Your houses' description should be factual yet captivating enough to attract house buying investors. You can check out other topnotch house descriptions and tweak yours to be even more stunning. 
Conduct Open House Sessions
An effective way of getting potential house buyers hooked is by conducting open house sessions for them. Once you've noticed that some certain investors and buyers are already looking towards your properties, you can set a precise date and have them over to check the property.
Doing an open house would give your property a competitive price edge because the potential buyers would be made aware of the fact that others are also eyeing the property. You can also invite real estate companies who are buying and selling houses to check out the property.
Get Your Negotiating Game On
As a real estate investor, you need topnotch negotiation skills and strategies to retain your customers and also make a profit on your sales. It is important that you do not settle for prices that would make you incur a loss on property sales. 
Also, you have the right to reject an offer if the buyer's down payment is lower than the standard percentage. The absence of an agent allows you and the buyer(s) to negotiate objectively and come to an agreed price that is favorable to both of you. 
However, if you want to avoid the stress, you can sell your house(s) to a company like Avante Home Buyers; with them, the buying process can skip market listing and you would get top prices for the selling of your houses.
        Legal Paperwork
You and the buyer(s) need legal advisers to act as witnesses to the purchase and to process the legal agreements once the housing negotiations are over. 
A legal adviser can call an escrow agent to handle the real estate sales contract, closing paperwork, and underwriting of the insurance policy. All these are done to ensure you all follow the federal and state regulations that govern housing transactions and also to help you avoid being defrauded. 
Conclusion
The benefits of bypassing a realtor are tempting enough to consider it. Eliminating the middleman allows you to earn more from your house sales and investments. Also, you would be in charge of your acquisition and sales process. This would help you avoid the risk of being cheated or defrauded by a realtor. In addition, you would be able to foster a strong relationship with your buyers, thereby encouraging them to refer you to other potential buyers. 
Author Bio
Michelle Dawson is an investment advisor who works with businesses and individuals in making recommendations about their investments and securities. Michelle has been working as an investment advisor for more than two decades, making her one of the best in the industry.