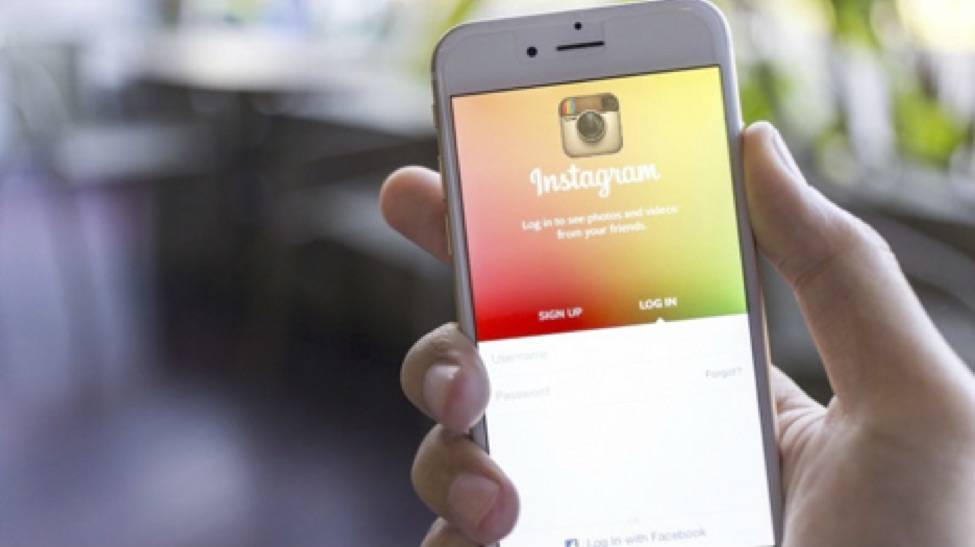 Instagram is so much more than a place with photos of tasty meals and cute pets. It's now a platform with high engagement and lots of followers, perfect for companies and brands. In numbers, close to 200 million users, and more than 25 million companies meet on Instagram daily. Even though it's a great opportunity for business to skyrocket, opening an account is only a first step toward possible success. Establishing the base of followers and inspiring them to engage with the content are the main tasks, not so easy to achieve. Building a strong following at this platform opens many new opportunities, including earning money. But it takes time and effort to reach a high number of subscribers. And if you want to speed up this process, you can use proven tips and apps, such as Instagram likes app.
The first good thing to know is that the size of the company is not important, which makes Instagram a perfect place for individuals and small businesses to play the game along with the big companies. A well-known fact, Instagram influencers are successful entrepreneurs, and it's not a matter of luck.
It takes only a second for a visitor to decide whether they will follow an account or not. The cohesiveness of the feed is the key factor that plays an essential role in this decision. It's also called cover story – the first 9 photos of the profile and IG pages that have beautifully curated and aesthetically pleasing gallery of images draw more followers.
A cohesive visually-appealing cover story not only creates a good first impression to new visitors, but it keeps people engaged and interested in the content. So, the main goal is to avoid being just another influencer or a company and find the right strategy.
Here're the top 5 tips on improving the feed and growing Instagram following fast as a result.
Establish an Aesthetic for Your Account
Crafting an Instagram aesthetic that stands out involves the following steps:
Choose a theme style. How would you like your overall IG feed look like: white, dark/moody, tropical, natural, vintage, or another option? Think well, as your next stylistic solutions will depend on this.
Pick a color palette. The colors in your photos have a strong impact on the overall look of the feed. So, choose 3-5 main colors and stick to them.
Choose an editing technique. It's best to use the same or similar editing process for all of your photos.
Stick to the same layout. A combination of post types can be as easy as using the same frames or tricky, like creating a puzzle or a giant square look.
Need an example? Check @laurenconrad account with its vintage theme, @studiodiy with their vivid colors that create an atmosphere of joyfulness, or @jasminedowling with its eye-pleasing pinky palette.
Get Started
Claim up to $26,000 per W2 Employee
Billions of dollars in funding available
Funds are available to U.S. Businesses NOW
This is not a loan. These tax credits do not need to be repaid
The ERC Program is currently open, but has been amended in the past. We recommend you claim yours before anything changes.
Instagram influencers are very good at choosing the right idea, company, or brand to work with. Also, they take special care of the feed's overall style, the types of photos in the feed, and the colors in those photos. Most importantly, they have their recognizable style, which makes them easily distinguished from others.
Upload Amazing Photos
The quality of images plays an important role in the photo-sharing app. Make sure that everything you post is visually attractive and engaging.
To create a cohesive cover story, follow these tips:
Learn the photography basics (lighting, angles, the rule of thirds, etc.) so that you can always get several good shots.
Invest in a good lens (quality is key);
Improve your editing skills; the common feature of cohesive Instagram aesthetics is that the photos look like they were taken on the same day and in the same light.
Consider the message (Is this image educating, inspiring, or entertaining? If it doesn't have a goal, it's useless).
Derive inspiration from influencers. As Pablo Picasso said, "Good artists copy, great artists steal." But don't overdo with copying.
Small companies have small or no budget for advertising, but investing in professionally made photos, especially in the beginning, could be a ticket to instant success on Instagram.
Create a Balance
Choose about 4 different types of images that are relevant to your niche and rotate between them. For example, the feed of a fitness star @tammyhembrow consists of the photos of her toned body, shots from workout sessions, captions of her family, and outfit photos.
Balance allows someone who visits your IG page to determine your niche with a glance of your grid. It's especially important if you want to work with brands and earn money from ads. They should instantly understand that you are a food blogger, for instance, and consider asking you to advertise their food delivery service or invite you to their café or restaurant for the same goal.
Maintain the Aesthetic in Your IG Stories
Cohesive IG Stories is a surefire way to increase the number of your followers and keep them returning for more. You don't have to be savvy with editing while creating a Story. Instagram Stories templates enable you to do everything from a sponsored video to share a recipe in a creative and visually attractive manner. Just use the same IG font every time and try to stick to the chosen color palette when adding text or drawing tools.
There are many apps, such as Canva and Unfold that have ready-made layouts. They allow creating stories that stay within the same theme style. Test a few to find the most beautiful template for your content.
If you need a good example of this tip, visit OAK + FORT's IG page – @oakandfort. The brand incorporates the design and style of their photos into their IG Stories design.
Develop a Posting Schedule
Once you've solved an artistic side of the issue, it's time to plan out your IG feed. Planning allows curating the look and feel of your IG profile.
When you work on your cover story, check what images look best next to each other. See where to put a touch of your dominant color, and where to post a lighter-hued photo to align the balance.
Extra advice: once you have a few photos to post, use some Instagram Scheduler. Take advantage of statistic data on the days and hours when IG users are the most active. Observe the levels of engagement over this test period (a month) to discover your personalized best times to post.
A coordinated IG feed is a must for those who seek success on the platform.  Social media users like consistency. And it's easier to connect with your followers when they know what to expect. Creating a visually pleasing storefront is a vital step in attracting more visitors and turning them into followers.