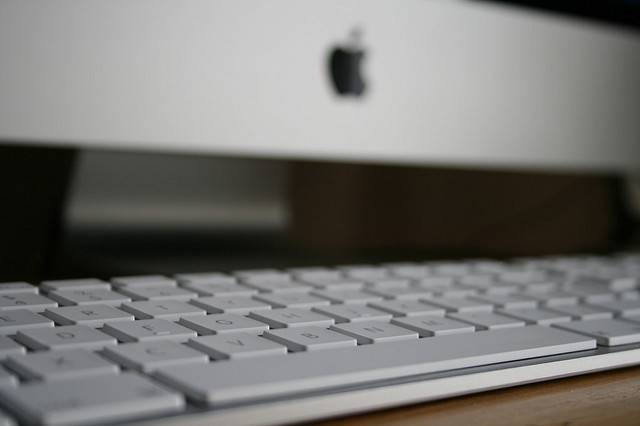 For those not familiar with the term, an e-commerce business is one that primarily sells products online – they typically don't have a physical location from which they sell goods. With the advancement of dental products in recent years, there are now a number of amazing teeth whitening products that folks can administer themselves from the comfort of their own home. If you want to start a teeth whitening business, and have some technical and/or digital marketing skills, than starting an e-commerce business could be a great option for you.
Start Up Costs
One major upside with an e-commerce business is that the start-up costs are typically much lower than opening a physical store. With an e-commerce store, the startup costs include your business structure setup, store creation, product inventory (unless you dropship) and marketing. It would be totally reasonable to start your business for less than $10,000 out of pocket.
Picking Your Products
The first step to getting your e-commerce business going is to choose which products you want to sell. It's important that you don't just jump at the first product you see – take your time and make sure you pick the right products. Here are some things to keep in mind:
Can you make a decent profit with this product? Since you're running a business, you need to make sure that the products you sell are going to be able to generate a profit for you. What is the demand for this type of product? What is your acquisition cost for customers? Are there upsell opportunities with this product? What are the margins between your cost for the product, and what you can sell it for to customers?
Does the product come from a reliable manufacture? The last thing you want is to get a customer excited about a product and then not be able to deliver it.
What is the quality like? In some e-commerce businesses it's okay to sell low end cheap products, but it all depends on what you're selling, and what the customers are looking for. If you're positioning your brand as a high-end establishment, then you have to ensure your products deliver on that promise, and that includes quality. If you're positioning yourself as a discount outlet, then quality isn't as important – customers shopping there are looking for low prices. It all depends on what you want your store to be, and which customers you want to target. The best e-commerce business owners understand the power of branding, and how to use that to their advantage – you should too.
What are the manufacturer's expectations? Here's where it gets a bit tricky. Some manufacturers are built to work with low volume e-commerce stores (i.e. Aliexpress), while others require a much larger commitment from partners – including ordering products in bulk. We'll get into the shipping part in a later section, but you'll find each manufacturer has their own requirements in terms of what type of stores they will work with. If you don't have a lot of financial resources at your disposal to begin with, you might find your options limited.
Dropship or Inventory?
There are a couple basic types of e-commerce stores. Ones that only dropship products, and ones that hold the products before selling to customers.
Get Started
Claim up to $26,000 per W2 Employee
Billions of dollars in funding available
Funds are available to U.S. Businesses NOW
This is not a loan. These tax credits do not need to be repaid
The ERC Program is currently open, but has been amended in the past. We recommend you claim yours before anything changes.
In case you're not familiar with the term, a drop shipping store is simply one that sells products before ordering them. These stores never actually own the products at the time of sale. For example, John comes to your store and buys a product. A drop shipping store would then place an order for that product with the manufacturer and have the product shipped directly to John. With drop shipping you never actually hold the product in inventory. This offers the lowest risk to the business owner, but does also come with an abundance of potential manufacturer and delivery issues to deal with.
The alternative to drop shipping is the inventory/fulfillment model, and it can take many shapes. The main difference, though, is that you actually own the products you are selling, before you sell them. Naturally the risks are much higher with this option. If you can't sell the product, you'll be stuck with a bunch of inventory just sitting in your garage, or some warehouse/fulfillment center. Many businesses in the past have found themselves in this very predicament – that's why it's imperative that you pick the right product, and that you have a solid strategy in place for how to move it.
Many new e-commerce businesses tend to start as drop shipping, and then slowly move over to the more traditional setup where they sell products they have on hand. This way they can get their store off the ground, and a better feel for their customers, before taking on the inventory risks.
Setting Up Your Store
A great e-commerce store requires a great website. That doesn't mean the website needs to be super flashy, but it does need to be amazing when it comes to user experience. No one goes to Amazon.com and thinks, that's the most amazing website I've ever been to! What Amazon does well, is that they are the best at user experience. They make it super intuitive and easy for users to find what they want, and then to buy it – that's what you need to do. Users should be able to easily find what they're looking for, and then just as easily purchase it. Luckily, there are a number of great e-commerce CMS (content management system) options to choose from that have already taken care of the hard work. These CMS providers offer templates, guides, and so on, that can help you easily create top notch e-commerce stores. Some of the most popular ones include Shopify, Magento & BigCommerce. If you don't have any web design skills, though, you'll likely need to hire someone to help set the store up for you. Thanks to sites like Fivver, it's fairly inexpensive and easy to find help. Need some inspiration? Here is an example of an e-commerce store by Authority Dental, selling LED teeth whitening kits.
Think you're ready to enter the world of e-commerce? Whether that's ultimately with a teeth whitening business, or in some other vertical, there is no denying the opportunity out there. More and more consumers are choosing to buy products online, and while Amazon and Alibaba are dominating the space at the top, there are still plenty of opportunities in these niche sectors. Setting up an e-commerce business is easier than ever, why not give it a shot?