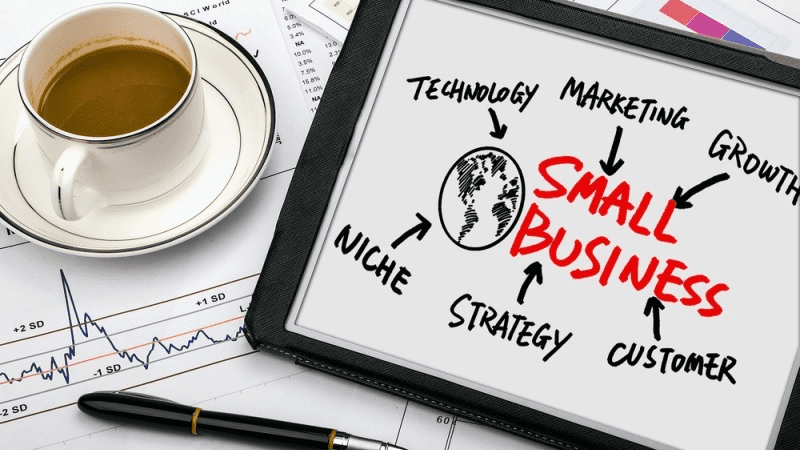 The pandemic gave rise to a lot of small businesses stemming from passion and ambition. There was probably some good in the bad as many went on to become entrepreneurs. But just starting a business is not enough. You need to ensure it pays off and helps you achieve your financial targets.
A lot of people assume that if they start a business, it will eventually grow and bring in money. But businesses succeed and grow with strong planning, effective execution and smart investments. Money follows later when you have everything in place and are working hard in the correct direction.
Regardless of the industry you choose and the business you want to start, using the following 5 ideas will ensure it succeeds:
Make use of relevant tech tools: 
In today's day and age, businesses need to leverage the power of technology to automate tasks and get the most out of their time. There are plenty of tech tools available now that help entrepreneurs plan every aspect of their work without any stress. 
For instance, consider a time tracking software. It helps you take care of every time-related aspect and helps you achieve better control over your day. With precise information about how long a certain activity takes you can schedule your work more efficiently. 
Many entrepreneurs underestimate the power of having a solid business plan. When you start a business, you must have clear long-term and short-term goals, along with a deadline to achieve them. Without these, you are out in the open with no aim or ambition.
Get Started
Claim up to $26,000 per W2 Employee
Billions of dollars in funding available
Funds are available to U.S. Businesses NOW
This is not a loan. These tax credits do not need to be repaid
The ERC Program is currently open, but has been amended in the past. We recommend you claim yours before anything changes.
Take time to write out a detailed business plan that you can reflect on in the coming years to see if you have achieved the desired goals. If not, it can help you push yourself to find a way to achieve them by the set deadlines.
Focus on acquiring word of mouth appreciation:
When a customer has a positive experience with a company or a brand, they are likely to tell their close circle about it offline and even post a review for your work online on request. This helps in spreading appreciation through word of mouth.
This is highly beneficial for growing your business because most people search for products & services online and read customer reviews before making a purchase. You must focus on providing every customer top-notch service and high quality products to ensure they have a satisfactory experience of dealing with you.
Diversify your marketing strategy:
A business needs a marketing strategy to be noticed and start making money. When you identify your core audience, you can build a promotional campaign that will target them in the best possible way and through various platforms. But it doesn't always have to be a major investment to produce good results.
Even if you are on a tight budget, you can opt for online marketing strategies that have a high reach. For instance, if you are a garment seller, you can upload your designs on social media platforms like Facebook and Instagram to increase your reach.
In the first year, when you are just breaking even and not actually making any major revenue it is crucial to monitor your business expenses closely. Knowing how your money is being spent on a daily basis will help you better plan your finances.
A lot of businesses save money by working remotely and avoid spending on getting an office space. This helps in avoiding other related costs for things like office furniture, storage cabinets, stationary, printers, etc.
Conclusion:
Starting a business out of passion is a wonderful feeling, but not having the correct direction will make it a risky venture. Use the above mentioned tips to help your business gain the desired success.