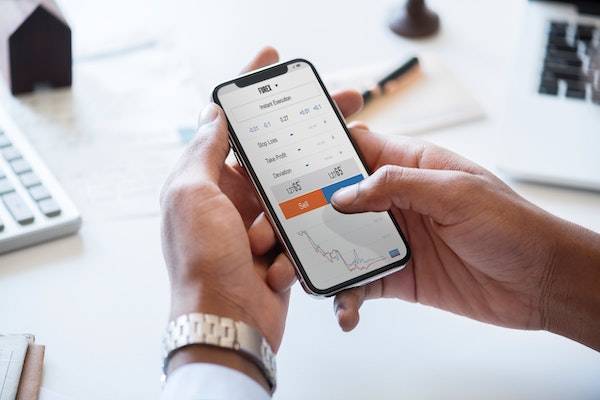 Whether you are an investor, a business owner or just an average person who is committed to your financial health and wellbeing, it is important to keep up on financial news. The question is how to do so without spending countless hours each week.
It was just a few decades ago when only those who were wealthy and could afford insider newsletters had access to information to help them make good financial choices for themselves and their family. Today, the problem is exactly the opposite. There is an abundance of economic current events information available. Much of it can be found on the internet. How can you sift the wheat from the chaff and streamline your time investment on keeping abreast of economic news?
How to Choose Your Sources
If you are an investor, a businessperson, or even an average person who needs to make financial choices for your future and retirement, it is really important to know the true state of the economy. In order to do that, you have to keep track of your different sources of economic and financial news and pay attention over time to who is telling the truth consistently and who is so busy promoting a narrative. So, be like an elephant and whether a news source is right or wrong, never forget.
How to Not Get Overwhelmed
The days of a lack of information are long gone. Today the problem is an overabundance of information and a lack of time to analyze it all properly. You must narrow down the information so that you don't have too many sources and get bogged down in updates. The best way to do that is to find ways to aggregate and set alerts.
Aggregation
Get Started
Claim up to $26,000 per W2 Employee
Billions of dollars in funding available
Funds are available to U.S. Businesses NOW
This is not a loan. These tax credits do not need to be repaid
The ERC Program is currently open, but has been amended in the past. We recommend you claim yours before anything changes.
As you narrow down and consolidate your information sources to a handful of reliable, but varied, voices, it is essential to place them in one location where you can look at headlines from your sources and choose those you would like to read. That is where a Really Simple Syndication, or RSS, reader comes into play.
According to Lifehacker, the best two RSS readers are Feedly and Inoreader. In the free version of Feedly, you can aggregate your economics new sources chronologically, search for information, and track updated news on websites, YouTube channels, podcasts and blogs. You can also use Feedly on your laptop or desktop as well as on your smartphone. This is all free. For just under $6 a month, you can have Feedly set alerts for certain strings of words much the same way Google Alerts work.
Inoreader has many of the same capabilities in the free version. The difference is that you can have 150 sources in your reader with Inoreader and 100 with Feedly. Inoreader also allows you to listen to a podcast while you are looking through your feed. A $20 a year version of Inoreader will remove the ads that pay for the free service. If you are willing to pay $50 a year, you can get an offline mode, stronger search options and unlimited sources.
Alerts
Once you have all of the news sources in one location, there are undoubtedly some alerts you will want to set for financial information that impacts you personally. For example, those looking to purchase a home will likely want to set an alert for information on changes in mortgage interest rates and changes in home prices in their area. If you are tracking a stock, you will want any new information that emerges online on the name of the company as well as information on changes in their industry.
The best way to set alerts is with Google Alerts, unless you are willing to pay for your RSS feed. Google Alerts is free. Just go on the website page and type in the string or strings of keywords that you would like to track. It will be sent to your Gmail, so you can click on new articles on your topic of interest.
Specific Sources
Some of the better sources of economic news are as follows:
Reuters: Reuters is one of the two sources used by other Western press organizations. They have an app that is easy to use and does not ask for nosy permissions. Relevant categories of news include the sections: Business, The Markets, Trade, Investing and Wealth. Each article has a picture and a synopsis to help you decide if you would like to click on it and read.
Yahoo Finance: Yahoo Finance is highly respected as a source of economic and market news. You can use an app or your laptop or desktop. Along the top horizontally, you will get the current events in the financial world. There are articles that are more commentary and in-depth discussions that you can scroll horizontally through. Also, there are stock quotes, financial reports and some financial management tools available.
Fisher Investments: You can watch videos from Fisher Investments on YouTube to hear what industry experts think. They have the Market Insights Podcasts videos go into more depth on current events. There are also short videos that are useful as investor education material.
Ron Paul Liberty Report: On Fridays, the Liberty Report's YouTube channel has a 20-minute video on U.S. domestic policy that is often centered on fiscal policy and economic issues.
Today, with the internet, a news aggregator, Google Alerts and some of the top economics news sources, you can keep abreast on key economic news in minutes each day.