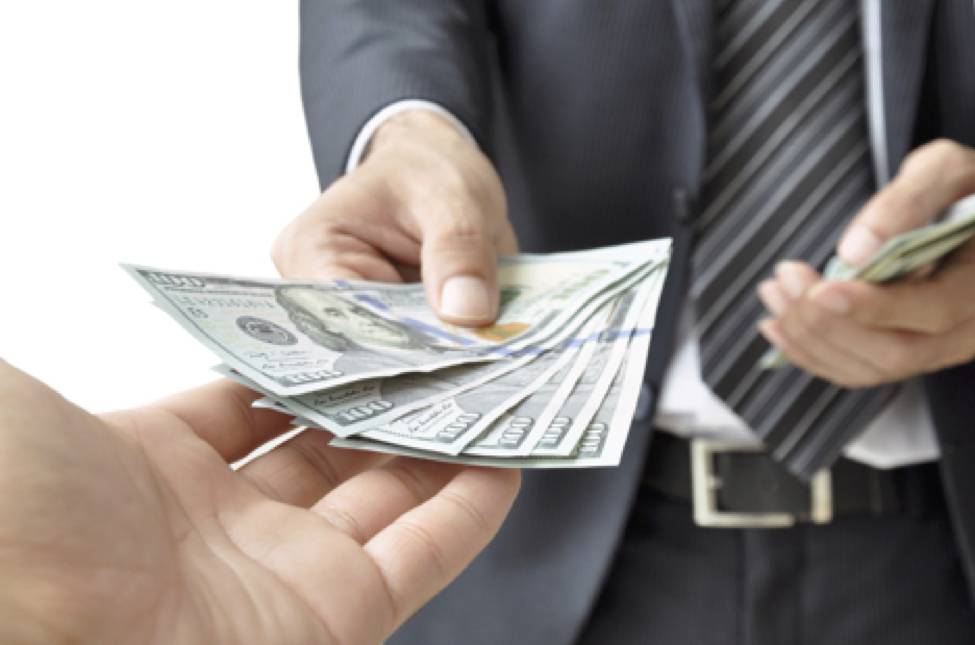 When you need to get your hands on some extra cash, a line of credit might be just what you're looking for. Many investors choose to keep a line of credit not just for personal emergencies, but also as a means to access quick cash to fund a time sensitive investment opportunity, or to facilitate repairs on properties.
Applying for a line of credit is simpler than ever before – you don't even need to go to a physical location – everything can be done remotely. In this guide, you will learn what a line of credit is and how to apply for it online or over the phone.
Line of Credit Defined
A line of credit is an open-ended loan you can withdraw money from an approved account. The lender approves you for a loan with a credit limit which is the maximum amount of money you're approved for. You can use your line of credit to request for cash advances in case of an emergency. Unlike an installment loan, once you pay your loan in full there is no need to reapply when you need additional cash.
The first time you applied for a line of credit vouches for itself. No more filling out applications nor waiting time to see if you're approved. Your information stays on your file with the lender for you to reapply for a loan anytime once you pay off a previous loan. You must be in good standing with no excessive late payments and no outstanding balance.
Advantages of Line of Credit
Get Started
Claim up to $26,000 per W2 Employee
Billions of dollars in funding available
Funds are available to U.S. Businesses NOW
This is not a loan. These tax credits do not need to be repaid
The ERC Program is currently open, but has been amended in the past. We recommend you claim yours before anything changes.
The online application process is simple. You have an option of processing your application over the phone or the internet using a smartphone or computer.
Quick reply to let you know your approval status. You can withdraw funds as early as one business day after submitting an application and receiving approval.
Easy access to money when you want it.
Secured lender's website to keep your information protected from hackers.
Requirements to Apply for a Credit Line
You must be of legal age in the state you are a resident of to apply for a loan.
Be a citizen of the United States.
Have a permanent address.
Be a resident of the state where the lender is offering an online line of credit.
Have a banking account with a financial institution.
Active email address to receive correspondence and statements.
Valid contact phone number to reach you.
Guidance on Applying for a Credit Line
Step 1:Select a lender offering a line of credit loan. Make sure you select the line of credit option, and not an installment loan – many lenders offer both.
Step 2:Apply online or call the lender to process your application using a smartphone or your private home line. You can apply for a line of credit anytime of the day and seven days a week. An agent is available to speak with you if you have any questions.
Step 3:Choose the amount of loan you are requesting, for an example $1,000 or even $50,000. Lenders base your credit limit on several factors. It depends on the state you are a resident of, your employment status, and income. Some states have a requirement on the maximum limit lenders can offer to borrowers.
Step 4: The next step is to wait for approval. Once you're approved, you can immediately withdraw funds when you wish. If you decide you don't need the exact amount you applied for, withdraw a smaller amount to cover what you need. The funds you requested is usually in your account by the following day.
Tips on Repaying Your Credit Line Loan
As with any loan, you should look to pay it down when you can. A credit line loan is a strategic way of having access to funds when you need them. But it wouldn't make sense to maintain a balance, if you have the cash to pay it down. The beauty of a credit line is that you can draw from it whenever you need it.
Make monthly payments by the due date. You will receive a statement each month before the actual payment is due. Some lenders will give you the option of receiving statements by email or by mail to a physical location.
If you are financially stable, pay over the amount due each month and pay the balance off earlier than expected. It will leave you with a good business lending relationship with the lender.
When you compare the benefits of installment loans with a credit line loan, a line of credit is usually the best option. With installment loans you have to pay interest on the balance, and then once you pay it down, you can no longer access those funds. With a credit line, you only pay interest on what you're using. So if you have a line for $20,000, and only need $1,000, then you only pay interest on the $1,000. When you pay it off, you still have access to the full $20,000 whenever you need it.