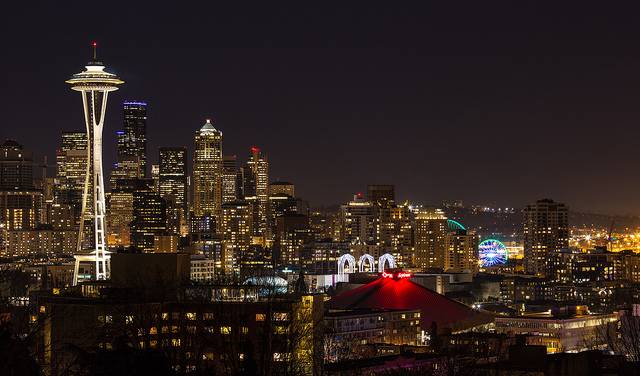 We all want a surefire way to have our money make even more capital for us. This is the American dream, but it's a lot more difficult than you might think. Investing your money is certainly smart, but there's no guarantee your investment will be safe.
Smart investors pay close attention to the latest investment trends. As an example, if you were paying attention last year you would have jumped on the Bitcoin bandwagon and made a fortune if you timed the market right. BTC seems to be on a downtrend at this point and it appears the party's over for the moment. That just happens to be one example recently of a positive investment trend that made plenty of smart people lots of digital cash.
With that said, we'll now take a look at three positive investment trends in 2018. Some are going to be passive investments while others are more active. It's up to you to decide which method seems like the best option to meet your needs.
Investing in Small Businesses in 2018
Whether you love him or hate him is irrelevant, because Donald Trump has changed the tax code and made it much friendlier for business owners in the good ole US of A. So if you've ever wanted a chance to successfully open a small business, now would be the time to make your dream a reality.
For starters, if you're planning on opening a small business in Boston as an example, you should start with a Massachusetts entity search. This will let you know if your company name is already registered. If not, you can incorporate under that particular name without any trouble at all.
Get Started
Claim up to $26,000 per W2 Employee
Billions of dollars in funding available
Funds are available to U.S. Businesses NOW
This is not a loan. These tax credits do not need to be repaid
The ERC Program is currently open, but has been amended in the past. We recommend you claim yours before anything changes.
Running a small business certainly isn't going to be easy. But if you're willing to put forth the time, effort, and dedication to make it work, you'll have no better chance than now to get your business off the ground. Plus, since the current regime in power in the US is so friendly to business owners, you could expect bigger and better perks in years to come.
Healthcare Is a Strong Industry to Invest in
The healthcare industry is booming and it doesn't seem like it's going to slow down any time soon. If you're looking for a safe place to park your money and grow your nest egg, we highly recommend investing in this sector.
Why is healthcare so hot?
Personalized medicine is moving to the forefront of this industry, which will ultimately result in even bigger spending. Baby boomers continue to age and they will require more and more medical treatments later on in life, which is certainly positive for the healthcare industry in general.
Unfortunately, diseases seem to be spreading like wildfire and people are getting sicker and sicker every year. Cancer is a huge epidemic that doesn't seem to be slowing down anytime soon, so investing in radiology could be very lucrative. Diabetes and obesity are running rampant in the United States of America and all across the globe, so investing in the dialysis sector of the healthcare industry could also net a pretty penny.
Online Technology Continues to Grow
Finally, if you're feeling up to it and you're willing to take a chance, becoming an angel investor to technology startups has certainly proven to be lucrative for many investors. Online time tracking software company Clockspot has made a name for themselves in this industry in a relatively short period of time. Righetti Computing recently raised $70 million to develop quantum computing technology. Numerous startups are doing incredible things, and many of them are looking for investors to help get their ideas off the ground.
Conclusion
Remember, every investment contains some measure of risk, even if you're investing in mortgage notes. But if you do your homework and aren't afraid to take a chance, you could put your money to good use and create a large nest egg for you and your loved ones in the future.