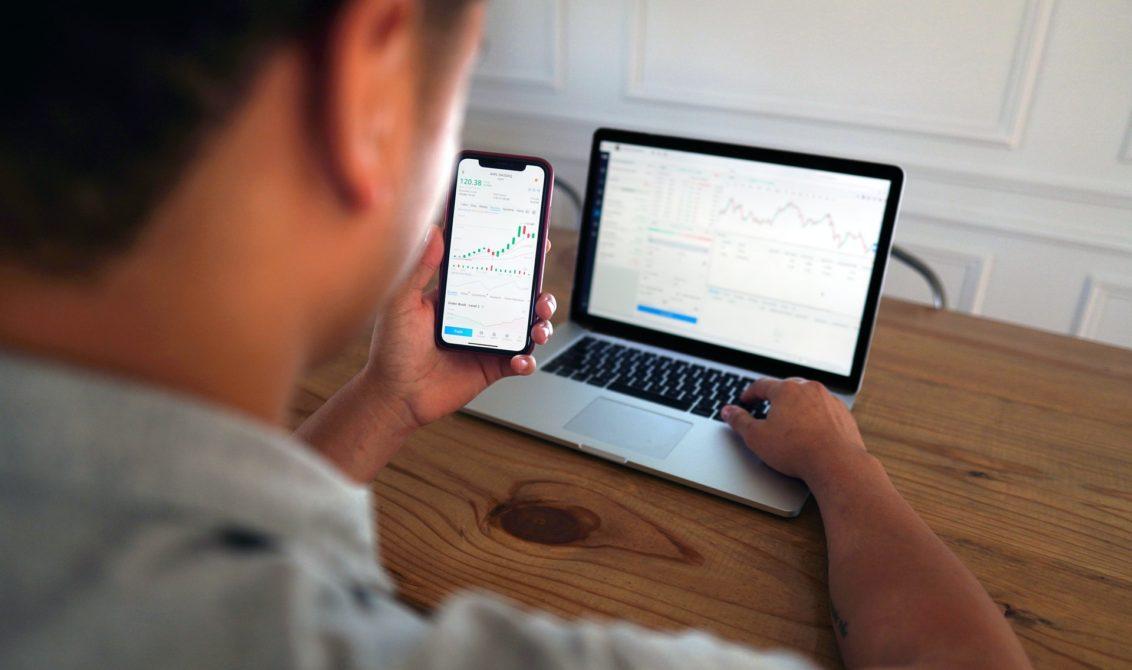 Are you looking for the best free brokerage firm where you can invest and trade? Two of the top free online brokers today are Robinhood and Webull – let's see how they compare.
Robinhood and Webull gained instant popularity because they don't charge commission fees. In addition, they've managed to make trading and tracking stocks, exchange-traded funds (ETFs), options, and cryptocurrencies simpler for newbie investors. Today, Robinhood has an estimated 13 million users, while the relatively fledgling Webull has roughly 2 million users.
In this article, we're going to compare Robinhood and Webull in terms of costs, account minimums, account types offered, among other stuff you need to know.
Robinhood vs. Webull: Costs
Robinhood pioneered the concept of online trading without commission fees. Eliminating commissions made trading more affordable for smaller investors. This commission-free trading made Robinhood an instant hit, garnering more than 6 million accounts within the first 5 years of launch, and it's only escalated from there.
Other online brokers followed suit, most notable of which is Webull. While it's easier to find online brokers offering commission-free trading of stocks and ETFs, most of them do charge fees per options contract.
Both Robinhood and Webull also serve as great places for cryptocurrency traders. With these investing platforms, you can trade cryptocurrencies, such as Bitcoin, Litecoin, and Ethereum, with zero out-of-pocket costs. However, a price spread or hidden fee is implicit in your crypto transactions.
Furthermore, transferring an account to another brokerage company or leaving either Robinhood or Webull comes with a price ($75 fee). Other brokerage firms like Fidelity charge zero transfer-out fees, so this can be a drawback for people who are considering Robinhood and Webull.
But if you consider the overall costs, both trading platforms are going to be attractive for smaller online investors and traders.
Robinhood vs. Webull: Account Minimum
Neither Robinhood or Webull have account minimums. It means that both online brokerage companies allow traders to start with whatever amount they will deposit in their accounts. This feature is of course attractive for smaller investors who might be just getting started with $1000 or less.
Robinhood vs. Webull: Account Types Offered
On Robinhood users can only open individual taxable accounts. Webull on the other hand, offers individual retirement accounts (IRAs) aside from individual taxable accounts. IRAs offered by Webull include Roth IRAs and traditional IRAs. They also allow users to roll IRAs into their accounts on Webull.
Neither of these online brokers, however, can compare to the wide variety of accounts investors can setup at more traditional brokers like TD Ameritrade, Schwab, etc.
Robinhood vs. Webull: Fractional Shares
Reinvesting dividends and buying fractional shares are features that give Robinhood a slight edge over Webull. For as low as $1, you can purchase fractional shares with Robinhood, while that isn't an option on Webull. This means on Webull purchasing stocks with like Amazon (over $3,000 at the time of this article) might be out of reach for many investors.
So, if you want to be able to buy fractional shares, Robinhood is likely going to be your choice. Webull doesn't have this kind of option for its users.
Robinhood vs. Webull: Customer Support
When it comes to customer support, Webull has the advantage over Robinhood. At least in their current statges, Webull offers the far better customer support. If you have technical queries, you can reach out to their tech support team through phone, email, and in-app chat. Its customer support is available any time of the day.
Robinhood users, on the other hand, often have complaints regarding the platform's customer support, and their email support is notoriously slow. Robinhood is working on making improvements, but in the current state Webull offers the better support for users.
Robinhood vs. Webull: Instant Funding
Robinhood and Webull both provide instant funding for online traders and investors. This feature is allowed when a bank transfer is pending on the user's account.
For Robinhood, there's also a premium account called Robinhood Gold, which provides traders with higher credit lines, and the capacity to do margin trading. A wide selection of professional research is also accessible to owners of this premium account. The cost for this account is only $5 per month.
Robinhood vs. Webull: Bonus and Freebies
Opening an account with either Robinhood and Webull will net you some freebies. For Robinhood, you can get a free stock valued between $2.50 to $200 by signing up for a new account. On Webull, you can receive a free stock with a value of $2.50 to $250 by opening an account. So both are pretty similar with their offerings.
Takeaway
Now you know the difference between Robinhood and Webull. These two online trading platforms are among the best in the industry today. They offer commission-free trading and zero account minimums, which is perfect for newbie traders and investors.