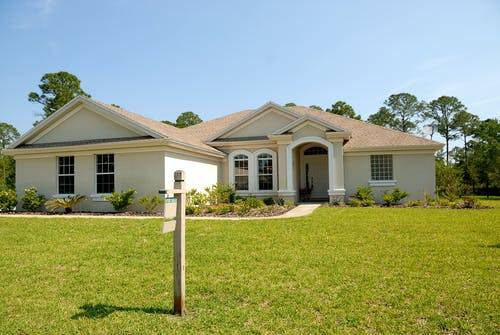 The investment market has always been good to those who manage to get into it and do it right. With many people buying and renting houses and commercial spaces, the real estate market is one among the few investment options that continue to thrive in recent years. However, it also took a blow from the recent COVID-19 pandemic, which affected the investment market as a whole. With many people in lockdown, or living in cities with strict viewing rules, it's now difficult to list and sell houses.
The pandemic threw many uncertainties in the market, which might have discouraged investors and other home sellers. However, for home sellers looking for cash, sites such as https://coloradospringscashoffers.com/ offer a faster home-buying option that bypasses the strenuous process that often takes so long to complete.
However, as things are now returning to normal, with more success in curbing the virus being seen across the globe, investing in the real estate market could be a good choice. Here are some of the reasons why:
Tax Benefits
One of the reasons why investing in real estate market can be an excellent option is that they come with some tax benefits, which may allow you to save some money in the long run. To better understand how real estate investments can positively impact your tax obligations, the following are some benefits you should get familiar with:
Just like other assets, real properties also wear down over time. This is where the concept of depreciation comes into play. Primarily, depreciation refers to a tax deduction taken from assets that wear and tear over time. Thus, if you have real estate investments, you can take advantage of the depreciation to reduce your tax dues and accumulate more savings in the long run.
When you invest in real estate, you can receive capital gains or the profits you generate when you sell a certain property. Luckily, investing in real estate market means dealing with lower tax rates on your capital gains. Capital gains taxes are much lower compared to other tax brackets.
Get Started
Claim up to $26,000 per W2 Employee
Billions of dollars in funding available
Funds are available to U.S. Businesses NOW
This is not a loan. These tax credits do not need to be repaid
The ERC Program is currently open, but has been amended in the past. We recommend you claim yours before anything changes.
For example, if you have investment properties held for more than one year, the rate for your long-term capital gains tax would be 0%, 15%, or 20%, depending on the income bracket you belong to. Hence, if you're looking to reduce the tax dues associated with your investments, then investing in real estate market can be a perfect option.
Low Mortgage Interests Rates
Most investors use mortgages to finance their real estate businesses. Unfortunately, high mortgage rates may discourage investors, especially those who haven't been in the market long enough to be familiarized with the real estate dynamics. However, with more people investing in real estate market, the mortgage interest rates have dropped significantly over the years, and you can now get interest rates even lower than 5% for some investor loans.
Investor loans are typically used in real estate investments. For example, you can use investor loans to buy a property and finance the labor and materials used to renovate it and increase its value. Once the renovations are finished, you can sell the property at a higher price, which should be more than enough to enable you to settle your loans in full. Because this makes the return of investments (ROI) almost guaranteed, many lenders are encouraged to offer lower mortgage interest rates to real estate investors.
Moreover, there are so many mortgage lenders, some of which may only require minimal down-payment when you apply for a mortgage. All these factors work in favor of investors who want to jump into the real estate market.
Upward Trend In Prices
Real estate properties often have an upward trend in the market. This means it's now more expensive to afford a house or other type of property than it was 20 or 30 years ago. In between, there were price fluctuations–some periods experienced a drop in the prices of houses, which would mostly discourage investors.
However, a good investment strategy in real estate is to hold your property for a longer period of time. When you buy a property, the prices will eventually rise in the long term. As time goes by, more individuals, businesses, and organizations will demand more commercial and residential properties. When this happens, you'll make good returns from your real estate investments.
Diversification Of Your Investment Portfolio
The investment market is usually faced with uncertainties, which was only magnified by the pandemic. However, while one event can cause a drop in the value of a particular asset, it could still trigger a rise in the value of another asset. This is where real estate investments enter the picture.
When investing in real estate, you may be able to protect your other assets better because it's one way of diversifying your portfolio. Diversification in real estate means buying income-generating properties in various markets. And since most real estate markets don't go up and down at the same, you'll more likely minimize your risk exposure through diversification. This is one reason why investing in real estate is great for investors right now.
Conclusion
Going into real estate can be a good choice for investors. By keeping the information mentioned above in mind, you'll realize how beneficial real estate investments can be for investors. So, if you think you've already found the best way to start your real estate investment, don't wait too long—start now.
Author Bio
Malcom Santarell is a real estate investment enthusiast with valuable years of experience. Being an investor himself, he loves to share what he's learned about investing in real estate and property markets through blogs and guest posts online. During his free time, he enjoys hiking with friends.