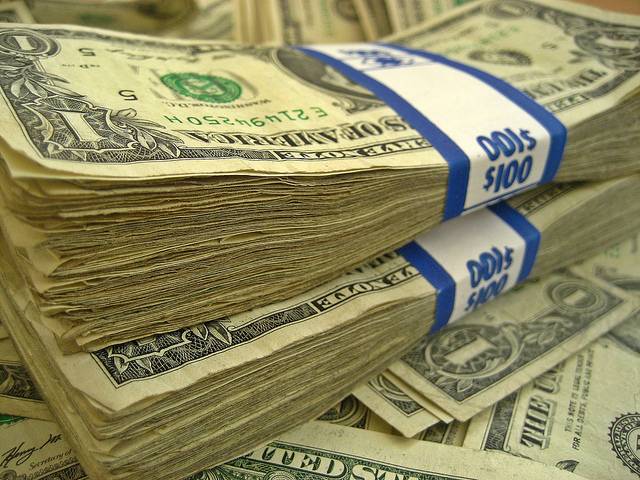 You've probably imagined how the rich and famous live. They have huge homes with staff at their beck and call. They charter private jets for all their travel, and they're always dressed in the latest styles. They have the nicest cars, attend the fanciest parties, and go on the best vacations.
This description is pretty accurate, but it requires a lot of money. The cost of chartering a private jet alone is upwards of $9,000, depending on the size of the plane and the destination. There's a long process of trial and error, learning and growth, and savvy investing that goes into having that kind of petty cash.
If it's your goal to make millions, you'll want to start right now. Here's what you should do:
Develop Your Financial Plans and Goals
Millionaires don't throw their dreams into thin air and hope they come true. They have clear objectives and written plans. The more specific, clear, and well-researched you are, the easier it will be to meet your goals in the long run.
"The written plan forces you to do something," Stewart Welch of The Welch Group in Birmingham, Alabama told Bankrate. "Calculate what you need to earn and how to invest. The plan isn't just the goal, it's the whole thing — the dream, the goals, the options."
Choose an investment strategy that interests you and create your plan around that. If real estate is your thing, go with it. If you prefer stocks and bonds, work with those options. It doesn't matter what it is, as long as it excites you and can help you achieve your goals.
Learn to Save
Get Started
Claim up to $26,000 per W2 Employee
Billions of dollars in funding available
Funds are available to U.S. Businesses NOW
This is not a loan. These tax credits do not need to be repaid
The ERC Program is currently open, but has been amended in the past. We recommend you claim yours before anything changes.
In both business and your personal life, it takes money to make money. You'll have a hard time making millions if you don't have cash at your disposal. Start saving now and when you have a sizeable sum, find investment opportunities to multiply that cash.
If you've never been a good saver, it starts with learning to live well below your means.
"Twenty years ago, we began studying how people became wealthy," explains Thomas J. Stanley, the author of the bestselling book "The Millionaire Next Door." "Initially, we did it just as you might imagine, by surveying people in so-called upscale neighborhoods across the country. In time, we discovered something odd. Many people who live in expensive homes and drive luxury cars do not actually have much wealth. Then we discovered something even odder: Many people who have a great deal of wealth do not even live in upscale neighborhoods."
Stanley and his crew of researchers discovered one of the most important lessons of wealth: If you live frugally at first and save your leftovers, you'll build your way to the lap of luxury.
Make Your Savings Work for You
Once you've built up a decent savings, let it work in your favor. Start with retirement. Ideally, you should be saving 10 percent of your income from the time that you're 25 years old. This allows about 40 years for your savings to compound interest and yield a sizeable retirement fund. If you haven't started saving for retirement, start now! Speak with a financial advisor about how you can make the most of what time you have left.
You can also use high-interest savings accounts that are locked for a period of 10 years or more to build a savings investment. If you're patient and find the right account, you can enjoy a comfortable life at the end of the savings period.
Research the Market
Learn as much as you can about the stock market before investing. You have an opportunity to quadruple your investment (or more!), but if you don't have a clue what you're doing with stocks, bonds, CDs, and other investments, you could owe more than you make.
Once you start feeling a little more comfortable with the market, invest. Millionaire investors don't make conservative investments for long. Figure out the market quickly and do more than place a few safe "bets."
"If you limit yourself to more conservative investments, you might get just half that return, and that changes your financial picture completely," argues Maurie Backman of The Motley Fool. "Adopting a more aggressive investment strategy is a key component of growing wealth, and if you start saving early on, you'll have plenty of time to ride out the stock market's ups and downs."
Start Young
That last statement ties well into this final point. Starting young is one of the best strategies for earning big money. The vast majority of millionaires didn't come into their fortunes overnight. It was a slow building process, with ups and downs and lessons learned along the way.
If you're interested in a million-dollar life, start right now! It might take a year, 10 years, or even 20 years to get there, but the younger you start, the more time you'll have to enjoy your profits.