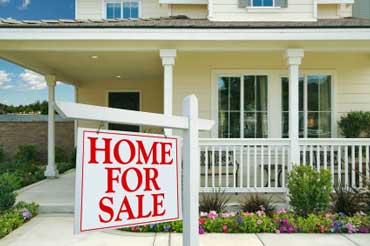 Around one-third of sellers are disappointed and unprepared for how long it can take to sell a property.
However, there are always ways to speed up the selling process. You may not be marketing and advertising your property effectively.
Do you want to discover more about the best way to sell a house with better marketing techniques? Check out our tips below!
1. Take Awesome Photos
Have you simply snapped a couple of photos on your smartphone? Posting these on your online ad won't appeal to home buyers.
You need to get your real estate agent to hire a professional photographer to produce high-quality photos.
This has been shown to increase the speed of house sales by up to 32 percent. Thinking carefully about the lighting and angles of your photos really pays off.
If you cannot wait any longer to sell your home, check out BiggerEquity to get cash for your property quickly.
Get Started
Claim up to $26,000 per W2 Employee
Billions of dollars in funding available
Funds are available to U.S. Businesses NOW
This is not a loan. These tax credits do not need to be repaid
The ERC Program is currently open, but has been amended in the past. We recommend you claim yours before anything changes.
2. Build a Strong Online Presence
Up to 90 percent of home buyers look online when they're shopping for homes.
You cannot afford to have your property not listed. You need to be clearly listed and displayed on every major real estate website. If you're invisible on these websites, you'll struggle to appeal to buyers.
You can also take advantage of social media. Run a social media campaign on Facebook or Instagram. You can show off your new pics and create a buzz about your listing.
3. Stick a For-Sale Sign in Your Front Yard
Sometimes the old-fashion ways are the best, right?
You never know who is passing by your home. You need to make sure everyone's aware that your home is for sale with a big, old sign in the yard.
4. Embrace 3D Tours and Virtual Reality
A photo may say one-thousand words, but a VR experience says even more.Your prospective buyers may not want to make the journey to visit your home in person on the basis of a few photos.
The VR experience or 3D tours allow buyers to really examine your property.
Over two-thirds of millennials are already embracing VR. Therefore, if you want to appeal to this important demographic, you need to show off your home with the latest tech.
5. Flashy Printed Promotional Materials
Many house buyers view several homes per day. At the end of the day, they may review what they have seen.
Don't underestimate the power of flashy printed flyers. Your flyer will be printed on the high-quality card rather than the flimsy stuff. This way you'll be memorable, while other homes will be forgotten.
Best Way to Sell a House?
You don't simply have to sit around and wait for a prospective buyer to come along. Promote your home with our tips on making your ad stand out from the rest.
Do you want to join the conversation on the best way to sell a house? Leave a comment below, we'd love to hear from you!