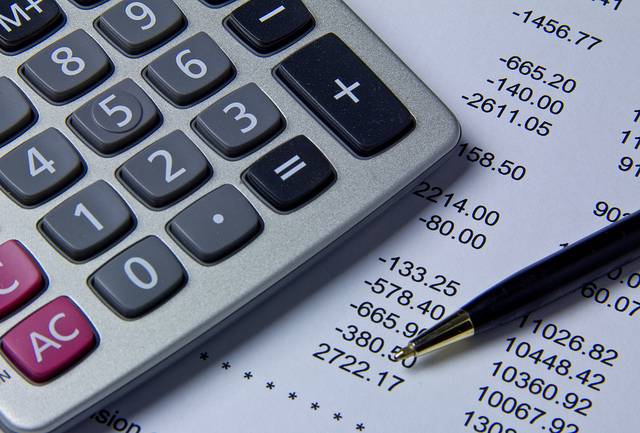 Are you already looking forward to the new year? Have you come to realize that you need to set a budget for 2018 that will help keep you on track? Are you willing and able to do whatever it takes to improve your financial situation?
While there are many budgeting tips you can follow, some will suit your situation better than others. It's your job to decide what will work and what won't, all so you make the right decisions in the months to come.
There may be a lot to think about in regards to your budget, but don't let anyone or anything slow you down. You have what it takes to create a budget you can follow. You simply need to take the first steps in doing so.
Here are five tips you should follow:
Put it on Paper
This is one of the best steps you can take, as you don't want to try to remember your budget from month to month.
If you don't want to put your budget on paper, use a spreadsheet or app to get organized.
One of the biggest keys to your success is being able to see what you are doing throughout the month. This is why you need to put your budget on paper as soon as possible.
Get Started
Claim up to $26,000 per W2 Employee
Billions of dollars in funding available
Funds are available to U.S. Businesses NOW
This is not a loan. These tax credits do not need to be repaid
The ERC Program is currently open, but has been amended in the past. We recommend you claim yours before anything changes.
Include All Expenses
One of the biggest mistakes you can make is neglecting to include all your expenses in your budget.
If you do this, it could lead you down a dark path. It may cause so much trouble that you find yourself comparing credit repair companies in the near future.
It's a must that you include every expense imaginable. For instance, if you know that you'll be searching for custom baseball gloves for your children in the future, your budget needs a place for this (such as a miscellaneous column).
Review at the End of the Month
It's one thing to create a budget, but another thing entirely to keep a close eye on everything you are doing.
You should review your budget at the end of every month, as this puts you in position to understand both the good and the bad. If you find something that worked for you, stick with it. If you find something that failed you, look for a way to solve the problem in the months to come.
Search for Ways to Save
You should always be looking for ways to save money. This is easier said than done, but once you review your budget a few times you may realize that there are some categories sucking you dry.
For instance, if you're spending too much money on fuel for your vehicle, take a step back and look at your options. You may find that you can rely on public transportation in the future, thus saving you money.
Adjust as the Days Go By
You should never expect your budget to remain the same from one month to the next. It can and will change as the days and months pass, so you need to be ready for this.
For example, maybe your child wants to take piano lessons. If this wasn't part of your budget in the past, it needs to be part of it in the future.
You should never hesitate to make changes to your budget, as this will ensure that it's always as accurate as possible. If you neglect to take this step, you could find yourself making financial decisions that don't add up.
Conclusion
These are a few of the many steps you can take to create a budget for 2018. You may need to do other things along the way, but these tips will put you on the right path to success.
Once you have a budget you can trust, everything will come together in regards to your finances – and that is exactly what you are hoping for.
Do you have a budget in place? Are you confident that it will keep you on track throughout the year? Do you need to make some changes in the near future? Share your personal budgeting tips and advice in the comment section below.