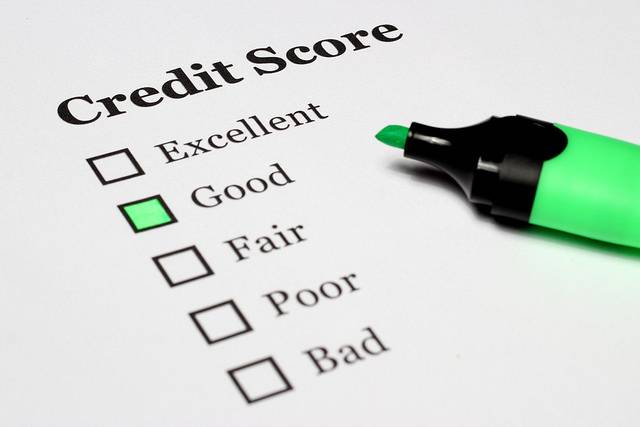 Personal loans are tried-and-tested and go-to options when it comes to consolidating debt and funding major purchases. However, borrowing can be difficult if you have a less-than-perfect credit score.
If you're still building up your credit profile or have blemishes on your credit history, it's best to apply with different lenders, compare their offers, and choose the best deal. Take a read to know more.
Borrowing Money With a Credit Score Between 600 and 700
Credit Score Trends are critical factors for borrowers. A high credit score will help you qualify for loans with low rates and excellent repayment terms. Your options will be favorable so long as you have excellent credit.
But it's a bit of a different story if you only have so-so or fair credit. You may qualify to personal loans, but they'll come with higher interest rates. Fortunately, you don't need to turn to high-cost loans to get the funding you need. You can still land a personal loan with a doable interest and terms.
Typically, a borrower carries multiple credit scores. The most widely used scoring model is the FICO credit score. The ranges of FICO scores start from 300 and shoots up to 850. The higher score you have, the better. For the highest scores, you will need an excellent borrowing history and consistent repayment on time. Both of which are sure to take time.
The standard range of most borrowers usually plays between 600 up to 750. It's a fair enough credit score. It also means that you're in good company, and many willing lenders want to help you.
That being said, evaluate your free credit reports to see if some errors or inconsistencies could be dragging down your credit scores.
Payment Options of Personal Loans for Fair Credit
Your borrowing amount will depend on several factors. Besides your credit history, lenders might also assess other metrics such as your monthly expenses, your income, and for how long you want to borrow.
Get Started
Claim up to $26,000 per W2 Employee
Billions of dollars in funding available
Funds are available to U.S. Businesses NOW
This is not a loan. These tax credits do not need to be repaid
The ERC Program is currently open, but has been amended in the past. We recommend you claim yours before anything changes.
Personal loans are payable in two ways:
Origination fees. Some personal loans will demand an upfront fee when the borrower receives funds. Others don't charge origination fees, but it doesn't mean their loan offers are less expensive. You still have to make a thorough loan terms comparisons.
The lender will impose interest on your loan balance. It could mean a higher interest rate that will lead to higher costs.
Whenever you shop for loans, take heed that the lowest rates advertised by the lenders are available only for borrowers with excellent credit scores. In your case, expect to pay higher origination fees or interest, or both, that raise your cost of borrowing.
Get Pre-qualified
There are lenders who will disclose to you the rate you've qualified even before you formally apply for a loan. To obtain this information, you'll need to give your basic personal details, including your Social Security number so that lenders can check your credit.
In most cases, the lenders will make "soft" credit inquiry, which does not affect your credit. To pre-qualify, look for terminology like "check your rate," then check if the process will influence your credit scores.
After getting pre-qualified with several lenders, you'll get more familiar with the pros and cons of each option, and a clear winner should emerge.
Fix Your Credit Profile
After getting pre-qualified, the next thing to do is pull your free credit report. Check for possible errors and inconsistencies. If there are, file a dispute and have them removed.
Removing incorrect information from your credit report can make a big difference in your credit score. As such, make sure every detail in your credit report is accurate. It's also ideal to settle down your debt right away. If you maintain your debt utilization ratio below 30%, your credit score will shoot up quickly.
Doing these mitigations will not only increase your odds of getting approved for a personal loan, but it will also improve your chances of nailing a low-interest rate.
Evaluate Interest and Fees
You're likely going to pay more in interest and fees if you get approved for a personal loan. Expect the interest rate to reach 36%, which is worse compared to most credit cards. Also, there are fees for early repayment that are equivalent to interest you will pay if you settled the loan following the original terms.
Many online lenders now impose automatic payment setups. When such is the case, make sure to pay the overdraft charges on top of other loan fees, and that you have money in your account.
You can work with a traditional bank to get a personal loan, but credit unions are known for being lenient with their lending policies. You can also try browsing online for personal loan lenders to wind up the best option available.
Shop Around for Lenders
There are many lenders in the market right now who offer personal loans. However, you need to be cautious as the less-than-reputable lenders are also out in the open. Those who approved your loan without pulling your credit report are most likely payday lenders. Know that the APR on payday loans can be expensive, and may shoot up to 300% and beyond.
Search for lenders with credible reputations and offer low-interest rates. Check their underwriter's minimum credit score requirements. Apply to at least three different lenders whose requirements are 20 up to 30 points below your current credit score. This move will give you options and a little bit of wiggle room so you can compare the best terms.
Takeaway
Getting approved for a personal loan might be easy for those with good to excellent credit scores. But it's a different case if you have a mediocre credit score. There's no way to sugarcoat it. It's difficult for borrowers with fair or average credit. Fortunately, there are doable tweaks that you can apply to increase your odds of getting approved.