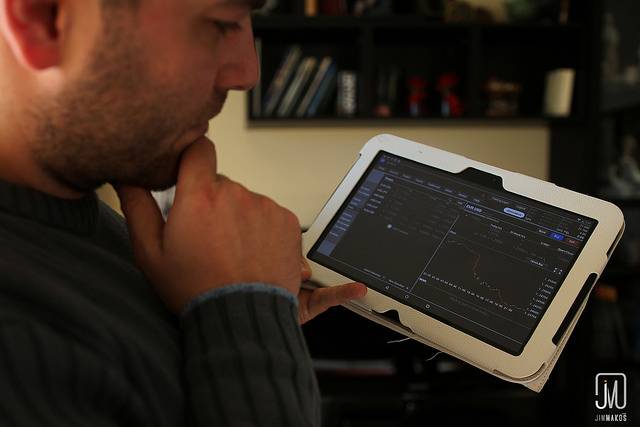 Typically, trading can be a risky and complicated thing to do, but with the right guts, timing, and intelligence, you can make it as a thrilling hobby and a valuable source of income for your business. While most people decide to trade to make more money, becoming a successful trader comes with great benefits apart from the money and this is what makes trading a useful skill to learn for everybody.
If you're an entrepreneur, read this article to know why learning how to trade is good for your business.
Reasons Why Your Business Needs To Trade Forex
Again, making more money isn't the main reason why your business should learn the fundamentals of trading. Despite its complicated and intimidating systems, learning how to trade can be beneficial to business owners from an investment perspective. Here's why you should learn the process of trading:
1.    Hedge against fluctuations in currency values
When companies sell or buy products and services outside their local market, they can be susceptible to fluctuations in currency values. This is where learning how to trade becomes a vital decision for an entrepreneur like you. With foreign exchange markets, you'll be provided with a way to reduce the risk of adverse price movements in your investment by having a fixed rate by which the transaction will be completed. Doing so can help you avoid any currency risk that may adversely affect the course and revenues of your business. 
2.    A business without drawbacks
Your business can significantly benefit if you know how to trade correctly. After all, forex trading can be treated as a business, but the good thing about it is that it doesn't involve several drawbacks. In other words, it's a business without having to deal with things like employees, regulations, taxes, customers, business licenses, and many more.
3.    Abundant amounts of information and training on trading
Get Started
Claim up to $26,000 per W2 Employee
Billions of dollars in funding available
Funds are available to U.S. Businesses NOW
This is not a loan. These tax credits do not need to be repaid
The ERC Program is currently open, but has been amended in the past. We recommend you claim yours before anything changes.
Another good thing about learning the basics of Forex trading is the abundance and affordability of information you can get to achieve financial security for your business. Unlike becoming a doctor, engineer, lawyer or other professionals that don't have free or cheap quality info and training, you can tap plenty of experienced trainers and mentors who won't charge you a dime in exchange of their knowledge and wisdom.
If you're looking for a reliable wealth-building partner through Forex trading in Australia and other countries, companies and organizations like Learn to Trade are there to help you learn the strategies and attain financial freedom.
Tips on How To Do Forex Trading
Now that you know the reasons for learning to trade, it's time to be familiar with the steps. Besides, trading foreign exchange can be one of the most profitable investments in the world of business. Below are the tips on how to do forex trading:
1.    Get to know the basic forex terminology and strategies
If your business is new with forex trading, the first thing you should do is to understand both the basic terminologies and the strategies. The typical forex terms include the base currency, quote currency, exchange rate, bid price, ask price, and so on. The more you get familiar with the terminologies and forex investment strategies, the easier you'll learn the steps in trading.
2.    Decide the currency you want to buy and sell
This can be a tricky thing to do on your end. At this stage, you'll have to see the country's economy and trading position. If the state has many in-demand goods, then it'll more likely export as many products as you can. As a result, it'll improve the country's economy which will, later on, boost the value of its currency.
Moreover, you can check some economic reports regarding inflation, employment, and even politics which may have an impact on the value of the country's currency.
3.    Choose the right brokerage
When choosing your brokerage, you need to do some research. However, in most cases, find someone who has been in the business for quite some time. Know whether the broker is regulated by a government oversight body to determine how honest and transparent your broker is.
4.    Open an account 
When it comes to opening a forex account, you can choose between two options. You can either have a personal account which allows you to execute your own trades or open a managed account whereby the broker will be the one to do the trades for you.
5.    Comply with the appropriate paperwork
Before you can start, you may need to complete some paperwork. It can be sent to you via mail or downloaded. Under this circumstance, be sure to review the costs of money transfer from your bank account into your brokerage account. When everything is set, you can now activate your account.
6.    Start trading
Once your account is activated, it's time to start trading. At this stage, you have to analyze the market first and determine your margin. Then, you can place various kinds of orders, such as market, limit, and stop orders. Lastly, make sure to watch your profit and loss.
Conclusion
As you can see, forex trading isn't difficult as it should be as long as you have the right information and mindset. Thus, if you consider forex trading to grow your business and obtain financial security, keep all of this information in mind to get started.