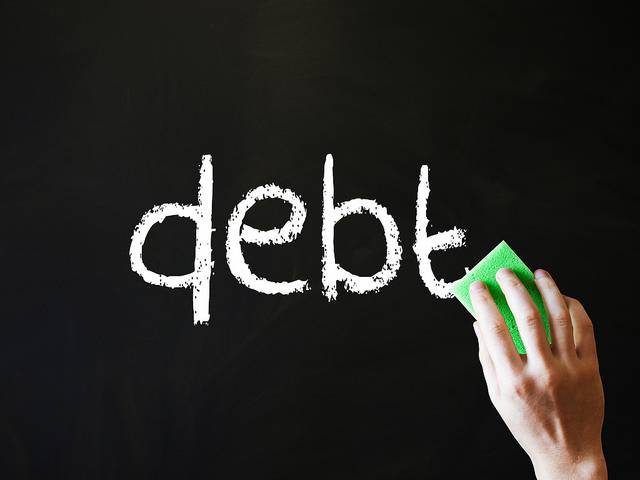 Being money wise is something that is becoming increasingly difficult with each passing year. It seems that our purchasing power as individuals is steadily declining and we have less and less in our bank accounts at the end of the month.
This means we have less opportunity to save for the future as well as enjoy the occasional luxury to spice up our lives. Working from paycheck to paycheck is hardly an appealing prospect, as I would imagine you work as hard if not harder than the next person to bring home enough money to sustain yourself and your family. The world isn't always a great place for the individual, so it's necessary that you look out for yourself and your own best interests. Part of this is properly managing your finances so you can move into the future as positively as possible. If you've previously had issues with personal finances, maybe these tips can help you stay on the straight and narrow:
Eliminate Debt
Debt is one of the easiest things to acquire and one of the hardest things to get rid of. Debt brings down your credit score and at the end of each month you're likely making some kind of payment against the debt. In essence, it's like a reverse pension.  There are services like Crediful that will help you manage your debt and keep your from accruing any new debt over time if you have extreme difficulty doing it yourself. Debt is a significant hindrance on your net worth overall. If you lived in America with only $10 to your name and no debt, you would be richer than 15% of your fellow Americans, that's about 50 million people. What's also bad about debt is that it usually comes along with interest payment. What started as a simple $1000 in credit card debt might end up being double or even triple that in money paid back once interest has been factored in.
Get Started
Claim up to $26,000 per W2 Employee
Billions of dollars in funding available
Funds are available to U.S. Businesses NOW
This is not a loan. These tax credits do not need to be repaid
The ERC Program is currently open, but has been amended in the past. We recommend you claim yours before anything changes.
If you have debt, pay it off fast and eliminate any new sources.
Manage Your Expenses
There's a limit to how much money you can earn each week since even if you did work 24/7 there's only a limited amount of time in a day. There is however almost no limit to how much money you can save every week besides what goes towards your rent, electricity, food, and other essentials. You should carefully consider each and every thing that you spend your money on and decide if the monetary value associated to it brings you enough happiness/satisfaction to justify it. The $5 coffee example is one cited often, but it does add up if you get a coffee each and every day. Quitting your expensive habits like smoking and going out on the town is another way to reduce your monthly outflow of cash. Always be mindful of what you're spending your hard earned dollars on week after week.
Look For Deals
Everybody pays for goods and services throughout the month to get them through the day. What not everybody does however is make sure that they are getting the best deal possible for the service they are receiving. For instance, you should always be searching around for better deals on things like TV and internet because companies are always fighting each other over market share of a particular area. Sometimes, just the threat of leaving your internet provider is enough to have your bill reduced by up to 20%. When shopping for things like food and even luxuries, you should time your shopping with days that certain deals are going on and make your purchases accordingly. This will only save you money if it's things you were going to buy anyways though, if you end up buying way more than you usually do because you "saved 40%" on it, you didn't save anything, you just spent 60% of what you could have on something you don't need.
You should always be on the lookout for new and interesting ways to save a buck. A penny saved is a penny earned, after all. Carefully take a look at your finances and separate what are needs and what are just extras. First you should trim the fat off of your personal finances as an individual and then use that extra money to pay down any debt you might be saddled with. Keep this up for a few months at a time and you might notice your wallet is a bit bulkier than usual. Best of luck to everybody out there who's trying to get by, you got this!