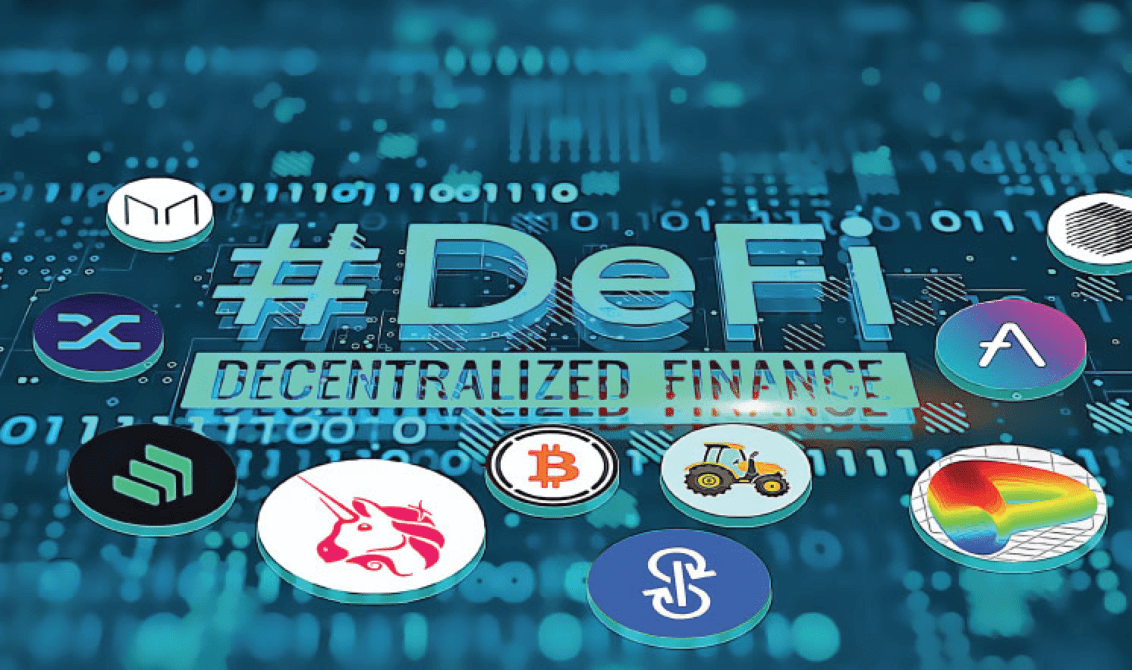 Everyone who invests in cryptocurrency or is associated with the crypto world has heard the buzzword – DeFi. But what actually is it?
DeFi stands for decentralized finance and is an umbrella term for various financial services on public blockchains. Unlike traditional financial services automated by banks and financial institutions, DeFi isn't controlled by any central service.
The system's convenience has allowed many users to earn interest, trade derivatives, and perform related tasks easily. No third party or authority is involved. The technology offers high levels of interest and is also secure.
So, investors and traders are slowly dipping their toes into DeFi. If you want to start using Defi, read on to know about all the essentials.

A Brief Introduction About DeFi
DeFi was designed to disrupt traditional financial intermediaries. It uses blockchain technology, and you can find it on the Ethereum platform.
You can consider it a combination of software development, cryptography, and finance, which aims to give you more control over transactions.
With DeFi, you can perform common financial transactions such as buying insurance, borrowing, earning interest, and trading assets. But here is the catch- there is no central authority or third-party company monitoring these operations.
DeFi is a global peer-to-peer technology that is quite fast and isn't routed by a centralized system. It means that the transactions occur directly between two people, without any external interference. You don't even have to worry about complicated paperwork!
How Does It Really Stand Apart?
Some users consider DeFi as a virtual alternative to Wall Street. It's because the technology cuts out many associated expenses, including banker salaries and trading floors.
As a result, it creates an open, fair and free financial market where anyone with an internet connection can participate.
One of the key reasons DeFi works conveniently is due to the smart contract functionality of Ethereum. This functionality executes transactions automatically after meeting a certain condition.
For instance, if you want to send money, you need to fulfill a specific condition, such as validating a receipt.
Also, you can lend cryptocurrency easily and earn interest. That's why lending and borrowing cryptocurrency is extremely popular with DeFi. In addition, you can perform other tasks like working as a liquidity provider for a decentralized institution.
You just need to install DeFi apps to see the technology work its magic! The security is top-notch as no mediator is needed, and the apps are based on Blockchain.
How to Get Started on DeFi?
DeFi has become extremely popular over the years due to its high-interest rates, reliability, and flexibility. It offers more interest than traditional banks.
Here is a step-by-step guide on how to get started with DeFi:
Step 1 – Setting Up Your Wallet
To get started, you will need a cryptocurrency wallet installed on your web browser. It must support different DeFi protocols and Ethereum. There are a wide variety of cryptocurrency wallets to get going, but MetaMask is one of the most popular options.
Download and install the MetaMask extension on your browser. Then, click on the "Create a Wallet" button.
You then need to set your password after agreeing to the terms and conditions. This password will be the only access to your account, so try to secure it.
MetaMask will offer you a seat phrase having 12 random characters. This phrase will come in handy if you're unable to access your account or your device is damaged.
Step 2 – Buy Ethereum Coins
There are several blockchains to purchase coins. However, Ethereum is the best for DeFi, as it offers you the most features, including smart contracts.
For buying Ethereum coins, you will have to open an exchange account on platforms such as Coinbase or Gemini. As these platforms require you to enter your bank details, only select reputed sites.
Another way to buy ETH coins is to use the MetaMask extension. After you click on the deposit option in MetaMask, you'll see all the available ways to buy ETH, like CoinSwitch and Wyre. Select the option of your choice, and click on buy.
Step 3 – Enter the World of Defi
Now that the basics are settled, you can play around and explore the world of DeFi. You can start by investing your funds in a decentralized exchange (Dex). It is a peer-to-peer cryptocurrency exchange that offers you secure online transactions with no intermediaries involved.
Get Started
Claim up to $26,000 per W2 Employee
Billions of dollars in funding available
Funds are available to U.S. Businesses NOW
This is not a loan. These tax credits do not need to be repaid
The ERC Program is currently open, but has been amended in the past. We recommend you claim yours before anything changes.
Using a Dex, you can become a market maker and begin earning money! In addition, you can also lend out your crypto to friends and relatives. You'll be called a yield farmer, where you'll receive governance tokens for lending out your crypto.
Best DeFi Platforms
DeFi markets have seen a significant rise in recent years as most users have enjoyed their exciting features and convenience. Its market capitalization has gone over $128 billion and is expected to rise even further.
All this growth is due to the various DeFi platforms which have entered the market. Let's check out the top platforms making the rounds in the industry.
BlockFi
BlockFi is the ideal platform for beginners who are transitioning from traditional finance options to crypto.
With a BlockFi interest account, you can get 3 to 8.6% interest for cryptocurrency holdings. There are no minimum balance requirements, hidden fees, or transaction fees here.
You can also borrow funds against your cryptocurrency assets in USD whenever you want. The interest rates are as low as 4.5%. Moreover, you won't have problems like reporting capital gains, as you save money on taxes.
The best part? BlockFi offers a Bitcoin rewards credit card that earns back 1.5% on Bitcoin purchases.
Pros
No monthly fees, minimum deposits, or commission fees
Regulated by the US government and accepted worldwide
It lets you borrow funds at low-interest rates
Offers recurring trade account
Cons
Only one free stablecoin and crypto withdrawal
No custodial accounts  
Gemini
Gemini is another platform targeted at beginner and experienced investors alike, offering more than 26 tokens and coins. Having a very user-friendly interface for mobile and web applications, it suits all types of traders.
For long-term investment, you can set up an interest-bearing crypto account. The annual interest rate is 2 to 7.4%, which is added to the paper currency in your account. In addition, you get to choose from more than 48 cryptocurrencies, which allows you to experiment and earn more.
Gemini safeguards all your digital assets through multilayered security features. The platform protects your earnings from security breaches, hackers, and unauthorized access.
Pros
Over 48 cryptocurrencies to experiment
You can earn up to 7.4% APY with Gemini Earn on your crypto balance
Easy sign UPS to get started in minutes
Hot wallets come with insurance to protect your data from security breaches.
Cons
Transaction and convenience fees are high for buying or selling crypto
It might not be suitable for novices
Even after considering their differences, both these platforms are well-suited for newcomers and intermediate traders. Their diverse cryptocurrency options and security features set them apart from many platforms.

Here are some other DeFi platforms to check out –
Aave
It is a decentralized platform that enables you to borrow and lend digital assets. If you want to earn rewards and discounts, you can stake the AAVE coin on the platform.
It was one of the earliest DeFi platforms in the industry, which brought together lenders and borrowers to work efficiently. On this non-custodial platform, any user can participate as a borrower or a depositor, adding to the convenience.
Uniswap
This is one of the biggest DeFi platforms which allows you to purchase and provide liquidity from your Crypto wallets at nominal expenses. The fees for listing coins are almost none, and you can control funds security and effortlessly.
The platform offers two major smart contracts – the factory and the smart exchange contract. The factory contract adds new tokens, whereas the exchange contract offers to trade and swap tokens easily.
Compound
This is yet another DeFi platform that is open-source and offers you a seamless crypto experience. Compound runs on Ethereum and allows you to access the liquidity pool for depositing various Crypto coins. You can borrow or lend against your Crypto collaterals.
In addition, the smart contract feature allows the platform's protocol to regulate the rates according to demand and supply. Users can earn interests easily from the liquidity pool.
Moreover, you can also offer loans by locking your Crypto assets with the protocol.
Top Crypto Platforms to Get Started
Get started with the two best platforms of all time: BlockFi and Gemini. 
BlockFi

Gemini

BlockFi is best recommended for those who:

Native crypto clients
Curious crypto clients
Fringe crypto clients

Gemini is best recommended for those who:

Want a convenient mobile app
Experienced crypto investors
Investors who want to buy, sell and store their investments in one place

Pros of BlockFi

No extra charge and fees
It gives the best interest rates according to the current market
You can earn, trade, and borrow from the same platform

Pros of Gemini

Quick registration process
Suitable for people of all skill levels
It comes with virtual storage wallets to store investments

Cons Of BlockFi

Beginners might find it difficult to use
No investment advisor to help you navigate

Cons Of Gemini

It comes with a commission fee and a convenience fee.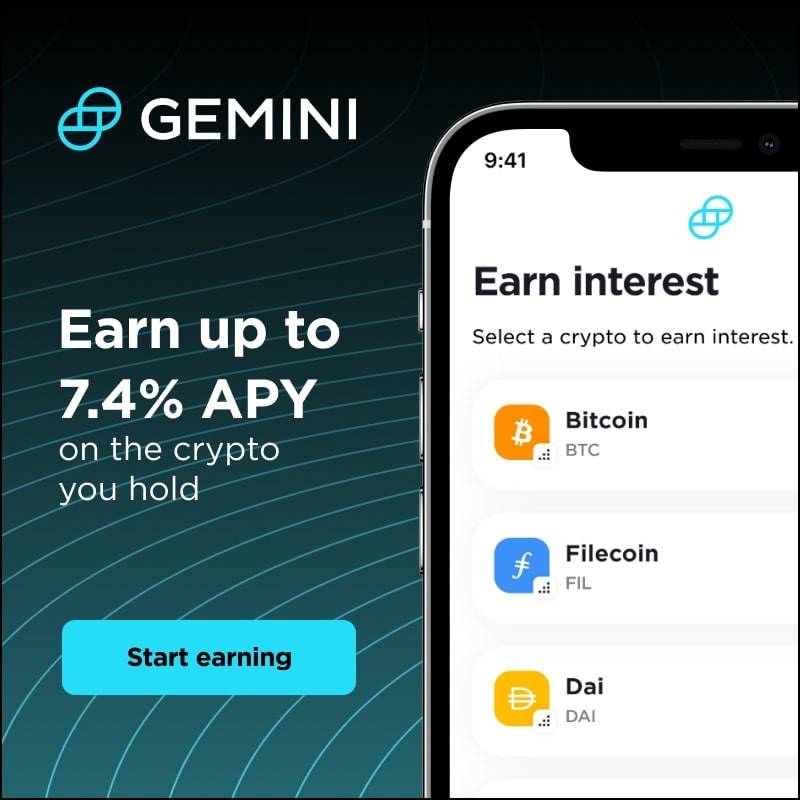 To Wrap Up
DeFi lets users access their cryptocurrency accounts from anywhere in the world. Additionally, they don't have to worry about penalties or fees issued by traditional financial institutions.
As the crypto market is booming, using DeFi for lending or borrowing crypto might be a good option. By using the DeFi apps, you can generate a steady passive income by learning about your crypto and collecting interest.
So, start experimenting with the DeFi apps and get your hands dirty with DeFi!
If you get stuck, you can always check our handy guide for reference.